Official Photos: The new Liverpool home kit season 2014/15 in all it's glory
Liverpool have officially unveiled their new home kit for next season at an event in the city centre, featuring Jordan Henderson, Kolo Toure, Philippe Coutinho and Simon Mignolet.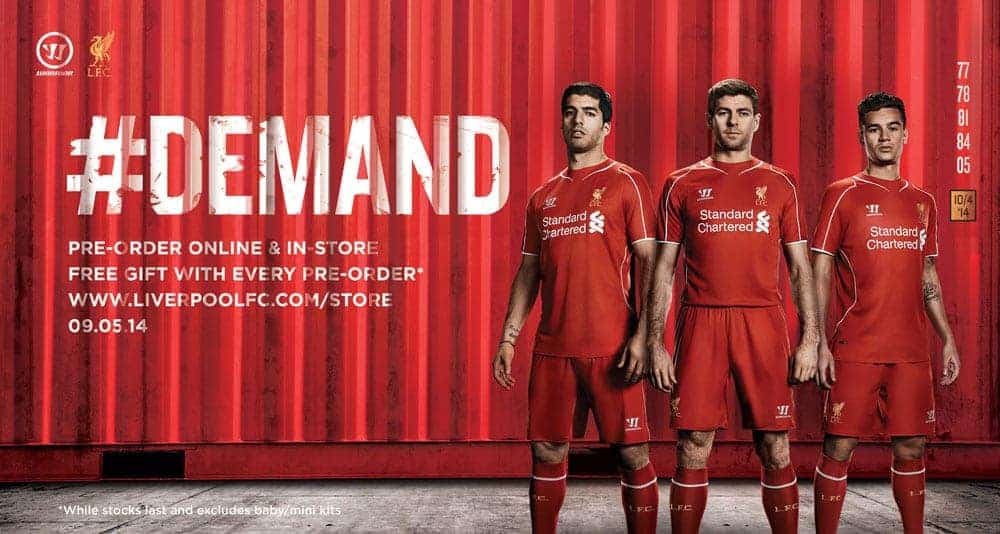 Here are the official images from Liverpool FC, featuring Steven Gerrard, Simon Mignolet, Raheem Sterling, Philippe Coutinho, Luis Suarez and Daniel Sturridge.
comment policy
.