The 5times podcast this week sees former Liverpool players John Barnes and Neil Mellor discuss the Luis Suarez saga with host Jason McAteer.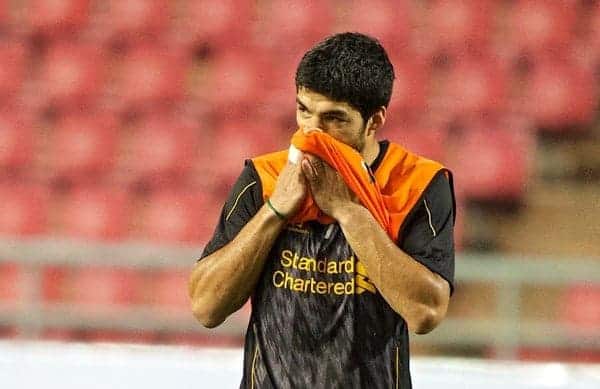 Barnes, who always speaks sense on these subjects, said: "He's [Suarez] obviously trying to force a move. He's getting more forceful.
"What he's making quite clear is that he's willing to do anything to leave Liverpool. So under those circumstances, why would they want to keep him?"
Barnes explains his reasons for why he thinks Suarez "has to go" – comparing the Uruguayan's actions to those of Gareth Bale, who has kept quiet on his move to Real Madrid. How would Suarez react should Liverpool refuse to sell him?
"Gareth Bale wants exactly the same thing as Suarez, he's just going about it in another way" says the Liverpool legend.
Mellor discusses how Liverpool do not wish to give Arsenal an advantage in the race for the top four spot. He adds "If [Gerrard's] testimonial was tomorrow, they [the Liverpool fans] wouldn't be singing his [Suarez] name."
It's compelling listening…
Previous podcasts:
Episode 1: Guests – Fowler and Molby
Episode 2: Guests – Roy Evans and Ronnie Whelan
Episode 3: John Aldridge and David Fairclough
Episode 4: Alan Kenndy, Ian Callaghan, Phil Neal
Find out more about 5times at www.5times.co