Manchester United's Michael Carrick says he has been very impressed with the start of the season for Liverpool striker Daniel Sturridge and is encouraged by young English players such as him breaking through.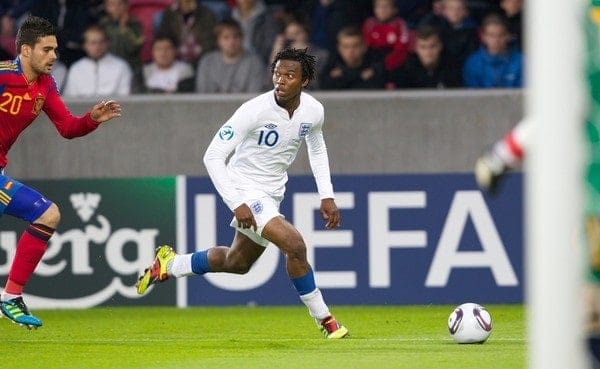 The two came face to face as Liverpool beat Manchester United on Sunday in the Premier League and Carrick, speaking ahead of England World Cup qualifiers in the next week was impressed by the Reds' goalscorer.
He is quoted in the Express as saying, "He has started the season very well but that is no surprise. He has so much ability and so much talent. He has had a good run of games since he has been at Liverpool. He has done ever so well. We have some real attacking options now [for England], which is nice."
England play Moldova in the first of two World Cup qualifiers on Friday night.
After Sunday's victory at Anfield, the former Chelsea striker revealed that he had been battling a thigh complaint throughout, although this didn't seem to affect him during the 90 minutes.
The injury has seemingly cast doubt on his ability to link-up with the England squad this week for their World Cup qualifiers.
The opinion of the pundits on betfair.com? It's a bent truth – to get him out of England duty.
With Suarez still suspended, Brendan Rodgers can ill afford to see a in-form Sturridge pick up a knock with the Three Lions, as he did at the tail end of last season, an injury that nearly caused him to miss the start of this campaign.
With Liverpool top of the Premier League table, and qualification for Champions League football the definite target for this season, Liverpool must wrap Sturridge in cotton wool as much as they can.
Sturridge has missed training with England this week as he recovers from the thigh problem. England are hoping he will be fit for tomorrow's game, if not, next week's crucial game against Ukraine.
Sturridge's former teammate, Chelsea's Gary Cahill was also in praise of Sturridge this week, telling the London Evening Standard, "Daniel is ready to step in for Wayne for sure, with the form he is in. If you're a centre-forward, confidence and goals are what helps you in your performances.
"At the moment he's a guy with both those things in abundance and playing really well. He is the kind of player that the Moldova and Ukraine defenders will be worried about. He can strike fear into any defence."
Sturridge has scored 16 goals in 20 appearances for Liverpool since joining from Chelsea in January this year.