Kolo Toure is quickly becoming a fans' favourite at Anfield, despite having only played two league games for the club.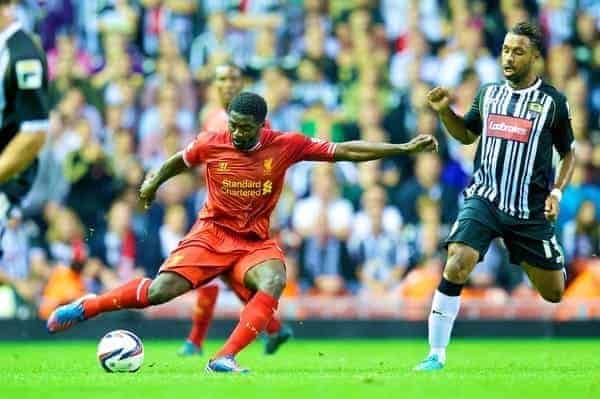 His infectious energy and passion for the club since signing this summer on a free transfer from Manchester City is putting him as the latest in the line of cult heroes to have graced the Red shirt.
The cult hero is a figure that has been adored and raised the voice of the Anfield faithful. The departure of Dirk Kuyt last year left a gaping hole in Liverpool's hearts.
Recommended Reading: Kolo Toure – Liverpool's new Cult Hero by Aaron Cutler
Toure, currently recovering from an injury picked up during Liverpool's 4-2 League Cup second round win over Notts County, says team spirit is the key to a happy and successful dressing room.
He told the club's official website, "It's key. With team spirit, you can win anything. Individuals are very important, but team spirit is the key – it is the most important thing. Individuals can win you one game, but to win trophies or be champions it is [down to] a group of players.
"If you want to be successful, you need to work as a team. That is really, really important because we are a group of players and we have the same target – to win trophies and do as well as we can.
"When you don't play, you need to support the team and your teammates need to feel that you are behind them fully."
Toure was forced to sit out of Liverpool's last Premier League game – the 1-0 victory over Manchester United at Anfield, but praised the work of his replacement, Martin Skrtel.
He added, "The lads played a great game. I was off the pitch and really wanted to help them, but I couldn't.
"Skrtel had a fantastic game and we worked as a team really, really well. That is great for the team spirit of the group."
Toure will be hoping to have recovered in time to be in the match day squad for this Monday's league clash away at Swansea.
The Ivorian international will, however, find himself facing more competition for his starting place with the arrival of defender Mamado Sakho and Tiago Ilori on the final day of the summer transfer window.