Former Liverpool striker Robbie Fowler says Luis Suarez is on his last chance with the club as the Uruguayan prepares for his first game since April.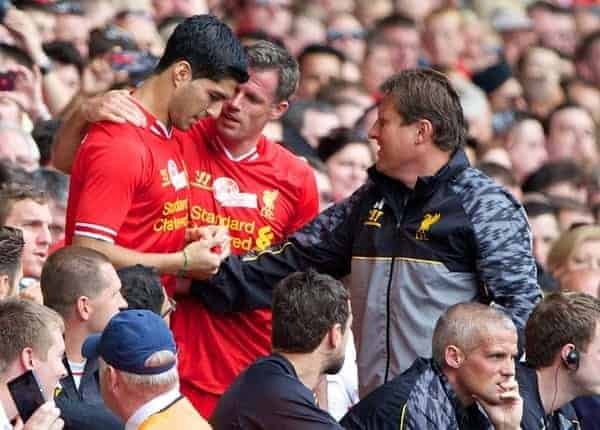 Suarez looks set to face Manchester United tonight at Old Trafford in the League Cup third round after completing his 10-match ban for biting Chelsea's Branislav Ivanovic in April.
After a series of incidents for Suarez in which the club have stood by him and supported him, Fowler says now is the time for the 26-year-old to repay that debt.
"He has let a lot of people down, including himself," Fowler told BBC Sport.
"The club have stood by him, so have the Liverpool supporters, and you can see why because he is a phenomenal player and you want phenomenal players in your side.
"I know in the summer it looked like he was leaving and quite rightly Liverpool expected a bit of loyalty back off him and thankfully he is still a Liverpool player.
"I don't think he'll get many more chances but I don't think he will be doing anything remotely as silly as he has."
It's going to be an interesting night for Suarez, that's for sure. My betting sites are pointing out that one bookmaker are refunding bets if Suarez gets the first goal.
Suarez will no doubt face a barrage of abuse on his 'baptism of fire' return to football tonight at Liverpool's arch rivals.
But Fowler hopes Suarez can be the professional and silence the critics with his world class footballing abilities.
He added, "You get players of the past who do silly and stupid things, it's not right but you do expect loyalty back.
"[I'd say] don't give anyone licence to shoot you down. Go and do the right stuff and be the player that we know you are.
"Let's start talking about Luis Suarez as one of the great players rather than the stupid things he does on the pitch."
Manchester United vs Liverpool gets underway at 7.45pm tonight. Keep an eye on This Is Anfield throughout the day for match previews and team news.