Liverpool fans have taken to Twitter with a mixed bag of reactions following the Reds' 2-2 draw at Newcastle Utd on Saturday.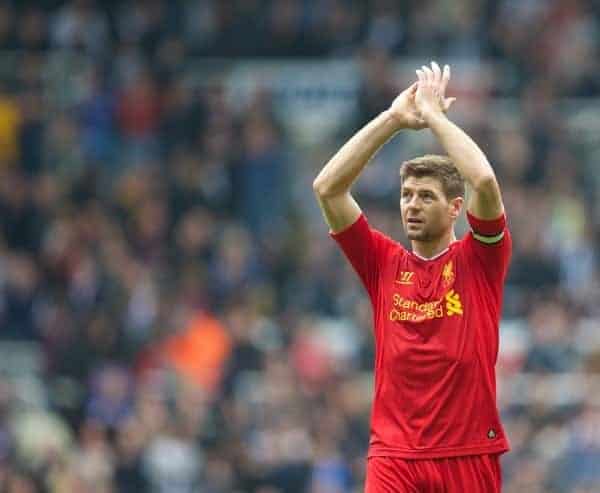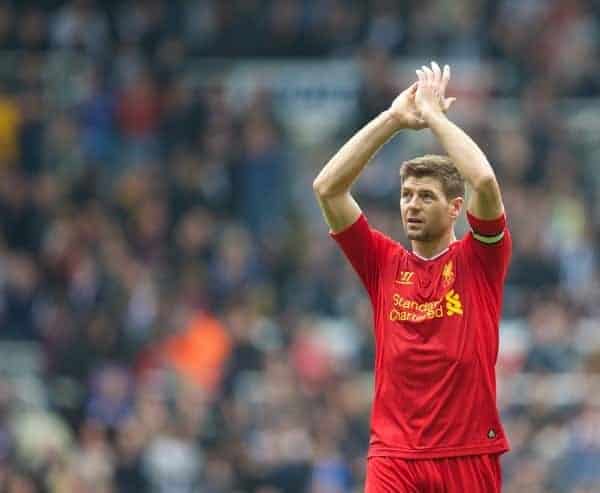 Liverpool came from behind twice against the Magpies thanks to a first half penalty from Steven Gerrard and second half header from Daniel Sturridge.
Gerrard's goal was his 100th in the Premier League, becoming only the 24th player to ever achieve such a feat.
The Reds could have found a third with a spirited second half performance after a slow first, but for the Magpies resilience after going down to ten men at the end of the opening forty-five minutes.
The result moved Brendan Rodgers' men temporarily top of the Premier League. However, after victories later on Saturday afternoon for both Arsenal and Chelsea, the Reds have slipped down to third.
Here are a selection of reactions from fans following the game at St James' Park. Let us know your thoughts on the game in the comments section below.


https://twitter.com/DaveHendrickTLW/status/391598740479283201

For Liverpool's draw, I blame the international break and maybe the sloppiness at the beginning of the 2nd half. Suarez MOTM for me. #LFC

— Red Till I'm Dead (@LFC_anfield__) October 19, 2013
Full time, 2-2. Not convincing at all, especially our finishing. Only positive to take is the number of chances created. #YNWA

— LFC Liverpool FC (@Liverpool_FC_) October 19, 2013
So, we looked a great deal better when we abandoned 3 at the back. Hopefully that's the last time we see it this season. #LFC.

— Si Steers (@sisteers) October 19, 2013

https://twitter.com/Support_Believe/status/391564773139435520
https://twitter.com/Musker_LFC/status/391561221780291584

Great LFC sides used to be able to 'carry' 2 or 3 players not being on form in a game. More than 3 were not on form today.

— Matt Ladson (@mattladson) October 19, 2013

https://twitter.com/maxmunton/status/391566987127574528

#LFC had 73% possession, and 79% of the final third passes second half. Created 13 chances too. Been far worse in the past few years.

— Andrew Beasley (@BassTunedToRed) October 19, 2013
1pt or 3pts in this game against 10 men can be the thin line between CL football or not even at this early stage.

— Karl (@KarlThyer) October 19, 2013
I think we deserved more than a draw, but always is good in away matches. Next step, WBA / Merecimos más, pero es un buen punto! #LFC #YNWA

— Luis Alberto Romero (@10_luisalberto) October 19, 2013