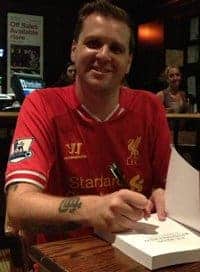 We caught up with Steven Speed, the author of new book 'Ex-Reds Remembered' which profiles 50 Liverpool FC players of the 1980s, 1990s and 2000s.
Ex-Reds Remembered is available to purchase in Paperback, for Kindle and for iBooks.
Q. You're now residing in Canada with your family, but what memories do you have of living on Merseyside and going to the matches as a child?
I loved going to the games, especially midweek games under the floodlights. Didn't matter if it was freezing cos me & my dad would warm our hands up by holding cups of Bovril!
Monday mornings at school and later on at work was always fun after a derby when Blues & Reds would debate the game etc. I miss not having that banter over here.
Q. What gave you the inspiration to compile a book based on 50 Liverpool players of the 1980s, 1990s and 2000s?
The inspiration came from living in Canada where footy being shown regularly on TV has only become the norm in the last ten to fifteen years. A lot of the Canadian Reds I know don't know much about the players that were there before the Premier League era. I wanted to talk about some of the less storied former players as well as the more well known ones. I also enjoy telling personal stories about watching classic matches and this was a great way to do that.
Q. Only 16 (plus Mark Lawrenson and John Aldridge) of your chosen 50 players are English. Why do you think this is?
That is not something I have ever thought about or even realised until you just told me. I certainly wasn't thinking of that when writing, but it does go to show that we haven't had a lot of great English players!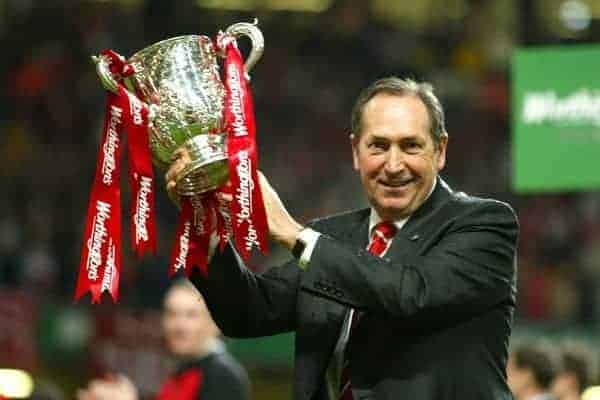 Q. You chose two former Liverpool managers who hadn't played in the 80s, 90s or 00s to profile – Roy Evans and Gerard Houllier. Why did you choose to profile them, over, say, Rafa Benitez?
I didn't choose Rafa because when I started writing the book he was the current manager. Rafa is also very recent and most current Liverpool fans already know a lot about his background.
Roy Evans and Gerard Houllier both have very interesting and long careers that are worthy of discussion. Roy Evans is one if the clubs greatest ever servants and I don't think he gets the amount of credit he truly deserves.
Q. Which player out of the fifty did you most enjoy researching, recollecting and writing about?
Robbie Fowler because he is my favourite player of all time. Remembering all his classic goals and incidents is always a treat.
Q. If you were going to add one more player profile to the book based on the signings of Brendan Rodgers only, who would you write about?
Kolo Toure, because he has had such an interesting life and career and he already has a cult hero status, like a lot of other players profiled in the book.
Q. Your book has been well received by supporters in your new home of Vancouver, back in Liverpool and around the world. How do you feel Liverpool's worldwide fan base contributes to the modern day spirit of the club?
Liverpool is truly a worldwide club as proven by recent pre-season tours that have seen Beatlemania type scenes wherever the club has visited around the world. Even without ever winning a league title in the modern Premier League era, we still have more fans worldwide than the likes of Chelsea, Arsenal and I even think we would beat Man Utd in that regard. When you go to a game at Anfield you will hear a lot of different accents which also proves what a global club it is these days.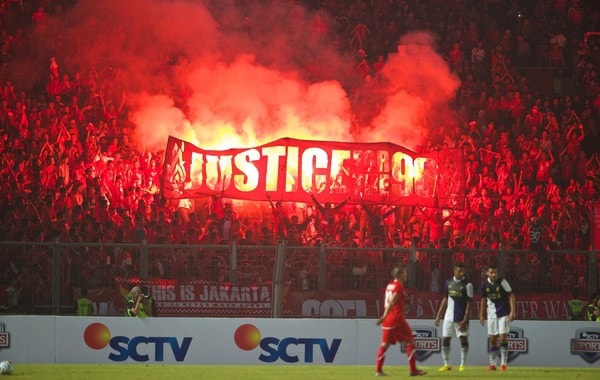 We had Ronnie Whelan over to Vancouver earlier in the year and we sang YNWA after his appearance. The next day he told me it was one of the loudest and most passionate renditions he had ever heard. A Scouser who was on holiday here came to the event and was quoted as saying that she couldn't have had a better time at a similar event on Merseyside. Proof of how passionate Reds fans are worldwide.
Q. And finally, in a nutshell, why should This Is Anfield readers buy your book?
There are a lot of books about Liverpool FC out there but none of them profile such a wide variety of former Reds. I also think that people will enjoy reading some of my personal anecdotes where the reader can really see how specific incidents and matches occurred through the eyes of a true Liverpool fan. This book would make a great stocking stuffer this Christmas for any Liverpool supporter.
Ex-Reds Remembered is available to purchase in Paperback, for Kindle and for iBooks.