As fans campaign for cheaper tickets, fairer treatment and safe standing, This Is Anfield Co-Editor, Max Munton, has an idea which would benefit players and clubs, and create a pocket of utopia for the disillusioned modern day football fan.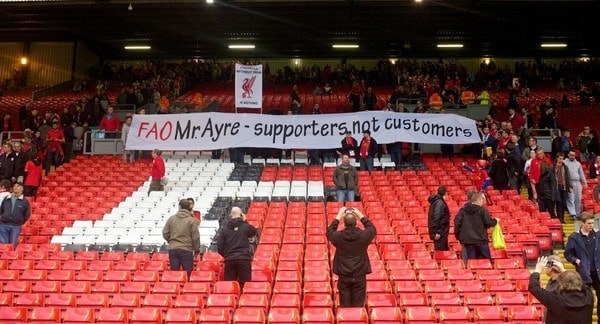 On Wednesday I wrote an article for Bleacher Report in which I suggested that without Europa League football, under-played Mamadou Sakho could benefit from match time in the Liverpool Under-21s.
I got some good responses from the theory put forward.
Some agreed that any game time is better than bench warming. Some disagreed, saying a first-team training session would be more beneficial to a player of Sakho's stature than a day with the Under-21s, such is their lack of quality.
It lead me to question as to whether Liverpool (and football in a wider context) is utilising the Under-21s League, which effectively replaced the Reserves league two years ago.
After all, the chances of even a quarter of Liverpool's Under-21 squad making it to be first-team regulars is slim in a world where finding the next big thing in the transfer market seems the much simpler option.
This is my proposal: A new, competitive Reserves league as a stepping-stone between the U21s League and the Premier League.
Benefit all players
The league would provide quality game time for two groups of players:
Under-21 players who are on the verge of making the step up to the first-team (for example, at Liverpool, Ryan McLaughlin). It would allow them to experience a better quality of football, narrowing the gulf between the U21s League and Premier League.
The first-team squad players who aren't getting games (for example, Sakho, who hasn't played since November 2nd). Instead of only warming the bench every week, they could be playing quality football for the Reserves, keeping them match sharp.
In addition, by bringing these two groups of players together in this competitive environment, it would give the opportunity for some senior players to play with younger players.
The youth could use this time alongside their seniors to absorb wisdom and experience, continuing their progression and preparation for future first-team football.
For example, instead of only twiddling his thumbs on the bench every week, Sakho could be playing with and forming a partnership for his inevitable future central defensive partner at Liverpool, Tiago Ilori.
Making it competitive
Of course, making the league competitive would be integral to its success. Perhaps the only way to make it a success.
At the end of the day, the importance placed by fans on winning the Premier League is a desire and a human construct.
In fact, more and more so, the importance of winning the league title is built up by a combination of media hype, club propaganda, as well as tradition.
Some fans would compromise such things as league position for their club to be run ethically in the interests of fans, not customers.
A Reserves league could further enhance its competitive edge through financial reward, byes in Cup competitions, or even a Europa League spot.
With the right branding, marketing, and help with coverage in the media, the league could be instantly appealing.
Benefits for fans
Fans would benefit further – being able to watch competitive games involving first-team squad players and rising stars of the future – at an affordable price.
Make tickets to Reserve games cheap from the start – to stay cheap. Encourage families to get involved, thus allowing fathers, sons, mothers and daughters the chance to watch good football at a price they can afford, at the club they support.
Let's bring 'community' back to Liverpool and football.
Furthermore, the Reserves league could eventually be a testing ground in the safe standing debate, as well as any more technology to be brought into the rules of the game.
Benefit lower league and grassroots football
Some may see this idea as further engulfing of the English game by the brands of the Premier League, who can afford to have a lot of senior and youth players on their books.
So let's get the rest of football involved – the Football League, and beyond.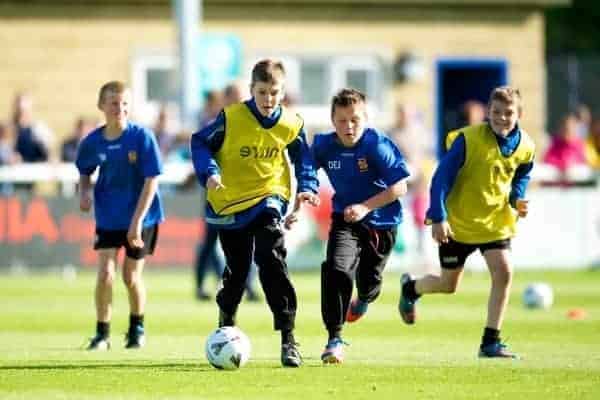 A feeder system in which smaller clubs actually get compensated appropriately could drip money down through the leagues.
Or simply, allowing the affordable and community-based Reserves league to encourage children to get involved with playing and watching football at their most local club, at grassroots level.
Fan ownership
There's also the potential to allow fans to have financial equity – and more importantly a say – in the league and the Reserves arm of their club, ensuring fans' interests are looked after above all else.
Don't think about this as being part of the football pyramid. Think of it as a smaller, separate pyramid, located not too far away.
There's certainly flaws in the idea. And gaps to fill. And my Sakho example isn't spot on either. But I'm throwing it out there: this could be football's chance to reinvent itself.
The Premier League, Champions League and World Cups would continue. The big money would mostly likely still stream out of control, but the world wouldn't stop spinning.
You wouldn't see any Luis Suarez, Daniel Sturridge or Daniel Agger here – leave them and their quality to the Premier League, which has similar problems to solve itself.
In return for compromising slightly inferior football, a competitive Reserves league could provide the much-craved fan experience for all.
At least think about it, and let me know your thoughts.