Neil Poole, er.. we mean A. Hater, takes advantage of the International break to reflect on Liverpool's season so far.

Typical Liverpool! Surely, there's no worse team who have been second placed after eleven games…ever. But there they are oblivious to the downfall around the corner, still singing a stupid song about being alone. And it's from The Lion King or something.
The signs were there from day one.
Their season kicked off with an easy home game against the wide-open free-flowing football of Stoke; the big team's whipping boys, never a needle in anyone's side. Liverpool were battered for most of the game. But a speculative shot outside the box from selfish Daniel 'Scrooge' Sturridge against the run of play put them in front. He should have passed.
Raheem Sterling was throwing his weight around as usual and kicked Pieter's in the face. He should have been back in court for the 24th time with that challenge. But he didn't even get a red card. Typical ref bottling it at Anfield.
From the subsequent free kick Agger caught the ball in both hands, burst it with his teeth and wouldn't let anyone play with his ball anymore. I'd expect nothing less from someone with YNWA across his knuckles. Rodgers got his own back a few games later and dropped him. You wouldn't catch Rodgers dropping an established name though. He just plays his favourites. Joe Allen must be knackered with the amount of games he's played.
The Ref reluctantly gave a penalty. Surprise, surprise, Walters scuffed it and Mignolet tripped and saved it as he stretched to check his notes about whether he should distribute the ball long or short at that point. He only managed to save the rebound because he was in the way of the goal. Poor positioning.
Such is the terrible team spirit, the players angrily crowded round Mignolet screaming at him for his mistake. Steven Gerrard even punched him. You can take a boy out of Huyton…
Another selfish goal from Sturridge against an un-motivated Aston Villa side who had nothing to play for having just beaten Chelsea and Arsenal meant another 1 nil win to George Graham's title winning side. Sorry I mean Brendan Rodgers's side.
An out of form Benteke had only scored 3 goals in two games and was no potential threat. As we all know if you want to be a top class Premiership striker you need to be scoring one in every two games.
Some half decent saves from Mignolet kept Liverpool in the game but that counts for nothing when your distribution is so bad.
David Moyes outwitted Rodgers when he brought Manchester United to Anfield, restricting Liverpool to just one goal. Some people would say David Moyes didn't win that game. Really?
Against Swansea you had to ask serious questions about whether Jonjo Shelvey was still on Liverpool's payroll. His early goal and assist for Swansea's equaliser were obvious smokescreens for the 'mistakes' he made leading to Liverpool's goals. As for Liverpool's goals, Sturridge's goal-hanging and lazy refusal to track back after the goal kick meant he was fortunate enough to score from a position that had more than a hint of off side. As for Moses' goal the way Michel Vorm stood there and watched it go in it wouldn't surprise me if he was texted instructions from a certain ex- Swansea manager. Fix.
With the onset of injuries to lucky-buy Coutinho and the worst of England's best Right Backs, Johnson, the inflexible manager was stumped. Unable to adapt, Rodgers conformed to the commonly used 3-5-2 formation, using full backs as chicken wings or something. It's clear that selling Andy Carroll has left Liverpool with no Plan B to fall back on.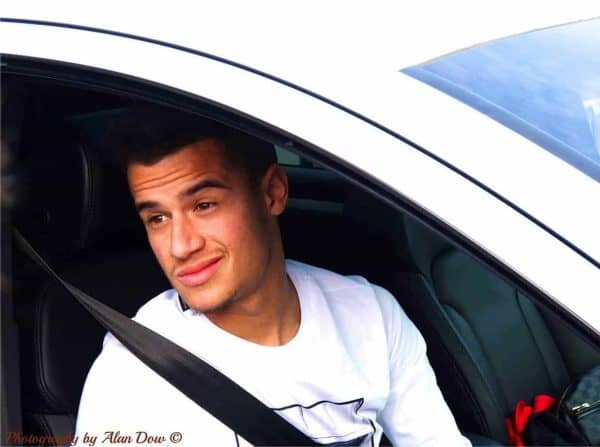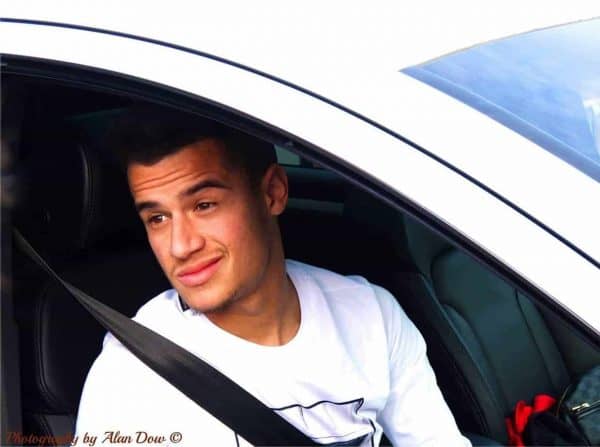 He then tried to confuse everyone by saying it was a 3-4-1-2. Typical Liverpool, cheating. Doesn't even add up to eleven that.
He also played with a 1 in goal and flipped the triangle in the second half so the goalie moved to the other end of the pitch. Is that even allowed?
Throughout all of these games Lucas and Gerrard were good, then bad, then good, then bad. This is the reason Liverpool won't finish in the top 4 never mind win the league. Two words: In consistent.
Suarez came back for the win against Sunderland. Sturridge handled the ball into the net, clearly influenced by the work of the cheat he observed against plucky Mansfield in last year's FA Cup. Suarez's two goals shouldn't have stood either. He should have been sent off earlier in the game for having the audacity to come on.
Liverpool fans should be ashamed the way they've welcomed Suarez back. Disgrace. Shame on you Kopites. Shame on you. I for one would gladly cut of my nose to spite my face by selling the goal-machine and one man vindication for extortionate ticket prices in a bid to satisfy others' own shifting sense of morality as it suits them. You'll find most other fans would too.
There were more easy games such as those against the top-half relegation candidates Newcastle and West Bromwich Albion. Who have they beaten this season eh? Except for Spurs, Chelsea, Mabchester United…
The show boating on display in the respective 3-1 and 4-0 wins against Crystal Palace and Fulham was a disgrace. Football management is hard enough as it is without other teams beating you. Sam Allardyce wouldn't have been happy with physical gestures such as kicking the ball at the goal. Sir Alex would back him up. Consequently, Palace's and Fulham's managers have either lost or about to lose their jobs now. Typical Liverpool that.
Top all that off they were beaten by a first placed Arsenal team who haven't won anything for 8 years and by Southampton's team of youngsters who will amount to nothing. Name me one good player produced by Southampton's Academy. Other than Theo Walcott…and Alex-Oxlade Chamberlain…and Gareth Bale…
But somehow Liverpool have got to 2nd in the league just by winning more games than most others, picking up more points and being better than the teams below them.
Typical Liverpool that.