Brendan Rodgers says he is happy with the players he's got after Liverpool failed to make any signings in the January transfer window.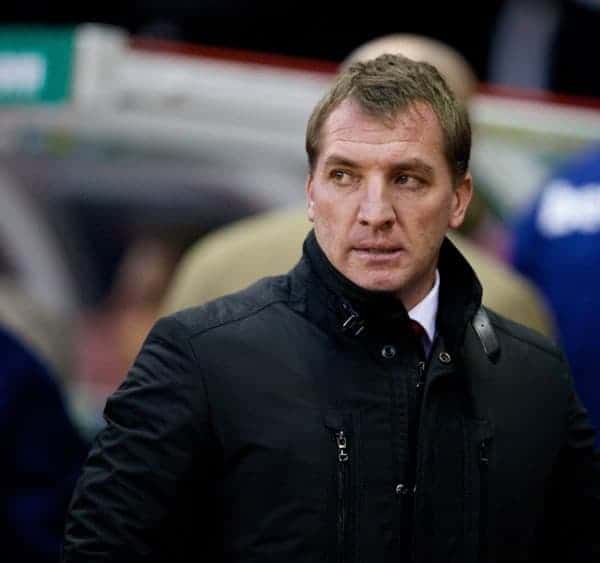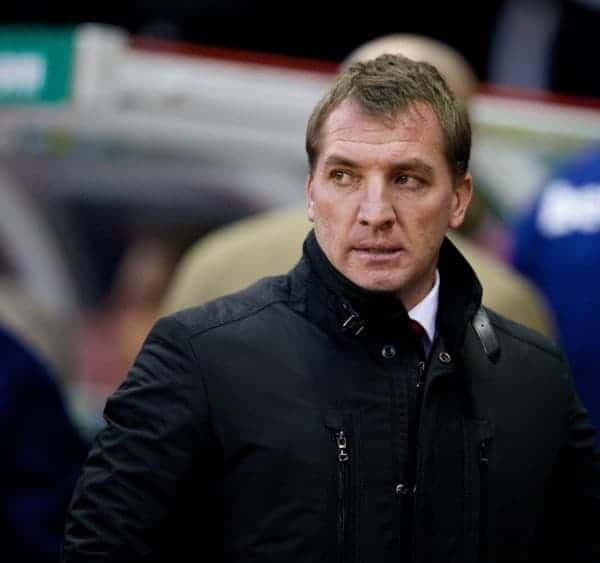 Despite bids to sign both Egyptian winger Mohamed Salah, and Ukrainian international Yevhen Konoplyanka, the Reds made no new additions as the transfer deadline passed at 11pm on Friday night.
But Rodgers, who is preparing his team for this Sunday's Premier League clash at West Brom, says the lack of transfer activity makes no difference to his confidence in his team to have a successful end to the season.
"If you look at the position that we're in with 15 games to go, we have shown consistently that we have the squad to compete," he told the club's official website.
"The benefit of the second half of the season is that there is still a lot of development left in a lot of our players.
"We have a lot of young players playing in the team who are growing and improving all the time.
"Them gaining experience and playing games, with the consistency of the team, adds up for a really exciting last 15 games for us."
Rodgers also accepted the harsh reality of a tough January transfer window, with clubs relunctant to sell their best players for fear it will disrupt their campaign mid-flow.
He added, "I think it's difficult in order to bring certain players in that are going to help us immediately.
The availability of the player, and of course the affordability, are always the two factors involved in getting a player in.
It certainly hasn't been because of a lack of work by the football club. There are lots of people who have worked tirelessly to identify and find the right types of players.
A lot of those players haven't been able to become available for us. Of course, as a manager, you would like to have strengthened – but I'm very optimistic with the group of players I still have available here.
"If we can keep those players fit, and maximise the availability for the rest of the season, we can have a great chance to have a really good finish."
West Brom vs Liverpool gets underway at 1.30pm on Sunday, 2nd February 2014. It's live on Sky Sports 1 in the UK.