Brendan Rodgers has revealed that Liverpool may still yet go back into the transfer market and attempt to sign Ukrainian international winger Yevhen Konoplyanka after missing out on him in the January transfer window.
Liverpool's move for the 24-year-old fell through on Friday's transfer deadline day, with reports suggesting Dnipro president Ihor Kolomoyskyi refused to sign the transfer paperwork.
But speaking after his side's 1-1 draw at West Brom in the Premier League on Sunday afternoon, Rodgers told the BBC the Reds may swoop to buy Konoplyanka in the summer.
"There will be a greater market to look at then but it wouldn't stop us," Rodgers said. "It is of no consequence now. I don't focus on that. There is no point in me looking back."
Responding to criticism that Liverpool weren't efficent enough to get a deal with Konoplyanka tied up, just a week after missing out on Egyptian Mohamed Salah to Chelsea, Rodgers defended the club's managing director, Ian Ayre.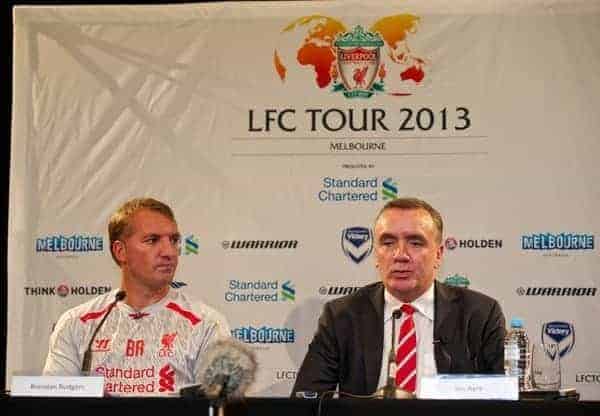 "The club did everything possible to get the player in," he added.
"We had our chief scout and managing director and doctor out there to conclude the deal – and from our point of view, categorically Ian Ayre did a brilliant job trying to negotiate.
"I've heard it mentioned the problem was about the money, but that was not a problem. It just wasn't to be.
"I feel really sorry for the player because he was obviously desperate to come but it's gone now and we will review it in the summer."
Liverpool finished the January transfer window having signed no players.
This Is Anfield writer Oliver Smith wrote an interesting piece on why Liverpool's transfer "failings" aren't the end of the world, whilst our co-editor Max Munton discussed how Liverpool being, or not being, transparent in their policies is a wider-reaching issue with fans.