Brendan Rodgers has reached out to Liverpool forward Iago Aspas, saying he feel sympathy for players who work hard, but get little game time.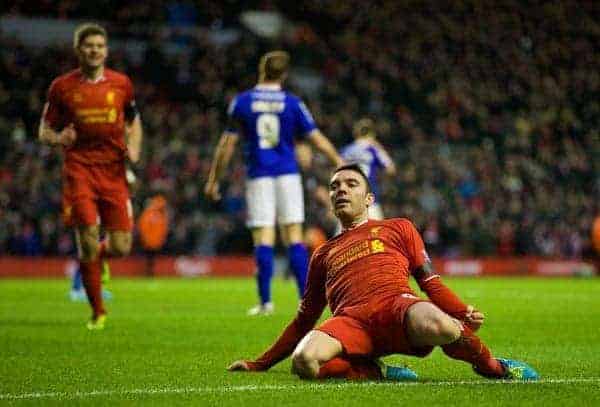 Aspas arrived at Anfield from Celta Vigo last summer for £7 million, but has made just thirteen appearances for the Reds, scoring once.
His thin, wiry frame has appeared inadequate against the muscle of Premier League defenders, making his performances look lacklustre and uninspiring.
Even a punter with free bets wouldn't be backing Aspas to last much longer than the summer on Merseyside.
However, Rodgers says Aspas still plays an important role at the club,  praising the Spaniard's work rate, and keeping the pressure on first-team strikers Luis Suarez and Daniel Sturridge to keep their places in the side.
"It's been a season where it's been difficult for some of our fringe players, especially the strikers," Rodgers told the Liverpool Echo.
"I feel for the likes of Iago. He works tirelessly every day. He hasn't got a lot of minutes but he has been brilliantly professional. That indirectly helps the likes of Luis and Daniel.
"It's been hard for some of those guys but they have still committed themselves to help the overall team. I know that ultimately at some stage they will want to play games."
Liverpool meanwhile are preparing for their Premier League clash away at Manchester United this Sunday, as they enter the final 10 games of the season.
Rodgers' side currently sit second in the league table, with league leaders Chelsea extending their lead at the top to seven points with a comfortable 4-0 victory over Tottenham on Saturday.