With Champions League football at Anfield next season looking increasingly likely (touch wood), Danny Gallagher explores whether Liverpool will be up to the challenge, and how far they could go.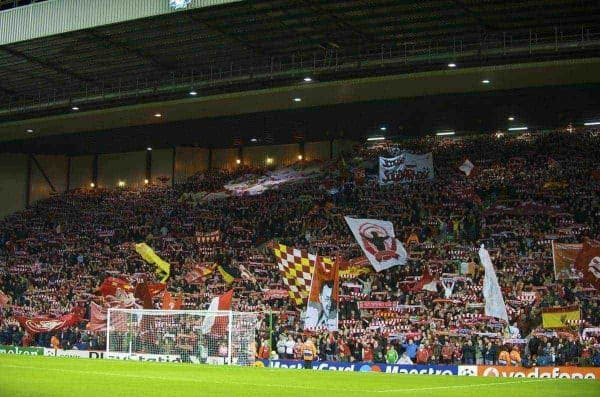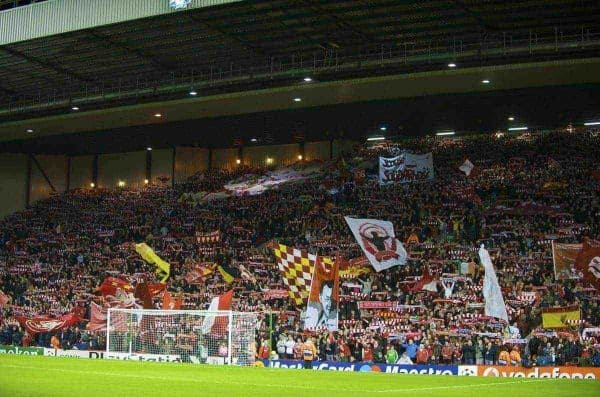 With 10 Premier League games to go, sitting in an affluent second place alongside Arsenal, and a mere seven points of leaders Chelsea with a game-in-hand, things are looking ever so rosy around Anfield at the moment.
It comes as no surprise that given the fine season Brendan Rodgers and his men have delivered thus far, anticipation is growing surrounding where in fact we will finish, with a vast amount of critics as good as closing the book on whether Liverpool will once again be gracing the Champions League; essentially accepting it as given.
Nevertheless, slipping into a state of complacency at this point of the season would be suicidal, a factor Rodgers is no doubt continuously accommodating in the build up to this weekend's titanic clash against the noisy north-west neighbours Manchester United, uncharacteristically shouldering an array of their own problems.
The Reds' current majestic form suggests taking three points away from the previously impenetrable Old Trafford could be very probable.
Should Sunday's mouth-watering clash see the Merseysiders take another top four scalp, it would be difficult to find a  stronger signal of intent than any to suggest that we are bound for a much awaited return to the Holy Land of European football, the pinnacle that is the Champions League.
This therefore begs the all-important question – our domestic form this season has been gripping and inspiring in equal measure, but are we ready to return to battle amongst Europe's elite? Are we still Champions league standard?
Demise
Cast your minds back to the 2009/2010 season, the last time Liverpool featured in the Champions League. Our miserly showing in that campaign saw a third place group finish behind Lyon and Fiorentina respectively, thus exiting the competition at the first hurdle alongside a lacklustre Debrecen side, who incidentally the Reds only managed to defeat by the one goal in each tie.
The writing was seemingly on the wall. Something was not quite as it should have been at Anfield on December 9th as Rafa Benitez's men bowed out of the competition with a 2-1 defeat at the hands of Fiorentina; the fire was certainly burning low.

With struggling league campaigns and a poor collective influx of transfers over the following seasons, here we now find ourselves at present day, void of Champions League action since the Italians triumphantly walked away from Anfield, and resigned to watching our premier league compatriots lock horns with the finest sides that the continent has to offer.
Of course, it would be ignorant to overlook the Europa League appearances that have occupied our campaigns in the meantime, with only Atletico Madrid preventing the Reds from making the final in 2009-2010 in the immediate aftermath of Champions League exit.
In all credit to a tournament that is often unjustly overlooked, the Europa League kept Liverpool limbered with midweek football and ensured the spiritual matches under the lights at Anfield were continuing in some capacity. Nevertheless it was, and still is, Champions League craved by all.
Resurgence
It is under no doubt that an absence from all European football in recent seasons has done the Reds wonders, particularly during the current campaign.
With no midweek preoccupations to plan physically and tactically, the additional time has blessed Rogers with the privilege of crafting his team for the weekends Premier League fixtures; work that has evidently paid off as shown by the Reds closing off countless games of which in prior seasons, two points would have been dropped.
Liverpool's Premier League form has improved no bounds, but has this resurgence fabricated us a team good enough for the Champions League return it appears destined to achieve?
The impetus around the style of European football has changed over recent seasons, as evidenced with the dramatic rise and dominance of both La Liga and Bundesliga sides respectively.
This has unfortunately come at the detriment of Premier League teams, who once frequently made up the general contingency of the latter stages of the competition.
Today's European heavyweights, the likes of Barcelona and Bayern Munich, are sporting a very current philosophy of pass-and-move football, with heavy emphasis on retention and flair.
This, coupled with the focus on youth and the predisposed mantra of continuously blooding new talent makes for a very well-balanced cocktail of success, as reflected by their ever-filling trophy cabinets.
Compare this therefore with the current Liverpool side of which we have today, and the project that Rodgers is currently sculpting. Breaking it down to the fundamentals, it would be blinkered to say that Liverpool are not following suit.
The passing and retention game of the Reds has increased tenfold this season, an element of which Rodgers was intent on instilling throughout the field.
Likewise, as far as the scoring stakes go, thus far this season has been one of the most successful in recent memory for Liverpool, having already topped last season's goal-scoring tally of 71, still with 10 games to play.
Push
Taking all this into consideration, there is no reason to doubt that Liverpool could not cope back amongst the big dogs of Europe. Given the fleshing out of the squad and the attention of procuring depth in all areas, something that Rodgers will no doubt seek to greatly enrich during the summer, 2014/15 could be a prime time for the Red men to return to the old stomping ground with some serious intent.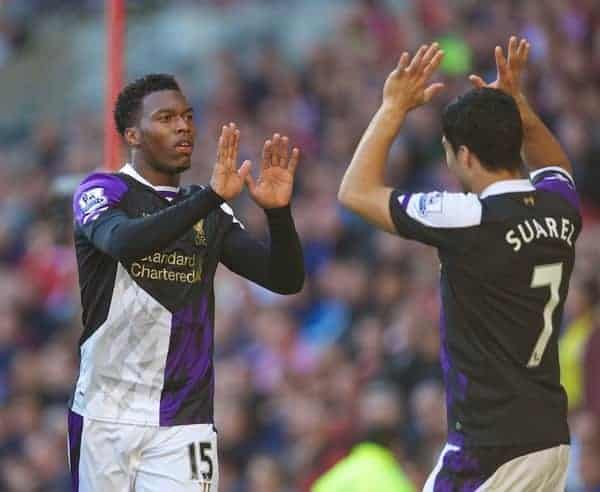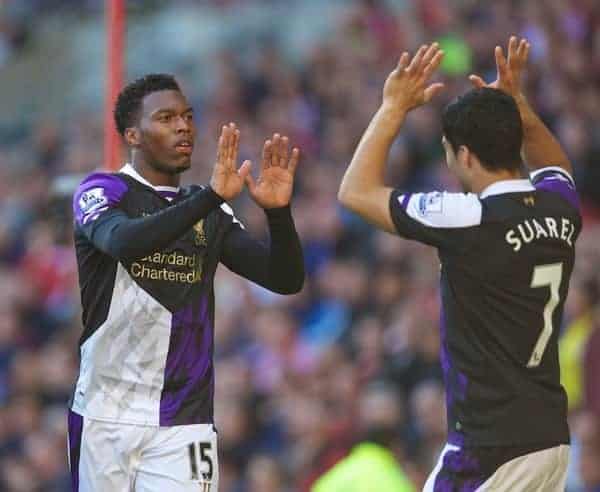 Few people would argue that a front line pairing of Luis Suarez and Daniel Sturridge could not cause some serious disturbance on Europe's main stage; their scintillating Premier League form essentially begging for a greater and more testing challenge.
The dangerous duo, combined with the relatively European-abstinent Philippe Coutinho, Raheem Sterling and Jordan Henderson, only need to reciprocate their league form against foreign opposition and progression out of any potential 'tough' groups must be considered a real possibility.
This creativity and youth greatly mirrors the ethos that the all-imposing Barcelona and Bayern Munich are trialling so well, a refreshing and inspirational change when again compared to our listless European exploits of the 2009-2010 season.
With this setup, and the invaluable addition of astute Champions league experience with the likes of Steven Gerrard and Daniel Agger, should Rodgers' Merseyside machine continue to run succinctly and at full pace next season, there is no reason to doubt that our highly-anticipated return to Europe's most coveted competition would merely be a flash in the pan.
Nevertheless, a top 4 finish must be achieved for said competition to even occur, thus making each of the remaining Premier League games – to use the age-old cliché – individual cup finals.
We are however, firmly in control of our own reckoning, all eyes firmly placed on the task ahead whilst Anfield silently yearns for the historic European nights to return.
It is both comforting and highly stimulating to believe that our current side, given its form and potential, alongside the imminent additions of the summer, could quite readily fly the flag in European battle once more.
When the Champions League next throws down the gauntlet, Liverpool will be ready. Yet until then, back to the task-in-hand.