The tides may have changed in Manchester United and Liverpool's fortunes, but the fixture remains as hotly contested and eagerly anticipated as ever, writes Saikat Mandal.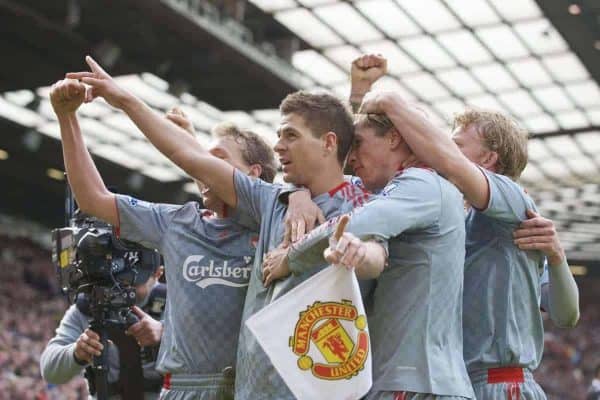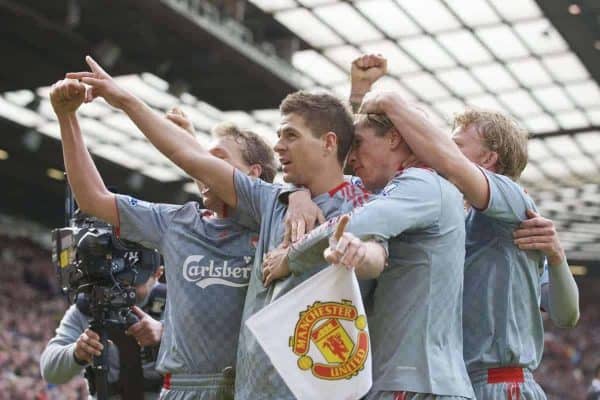 March 16th could be a very special day in terms of the Premier League title race this season, with Arsenal taking on Tottenham Hotspur at White Hart Lane, while Liverpool face arch-rivals Manchester United at Old Trafford. If you're a horse-racing fan taking in the races at Cheltenham 2014 next week, make sure you save your gambling money for the Premier League – there will quite a few good bets to be made (and won) in these two crunch matches.
But only one of the two matches seems to be of real significance to the title race, with Arsenal looking to prove doubters wrong following a nervy few weeks. The continuation of Liverpool's rivalry with United however is something very different entirely.
This particular high-octane clash is unique. It has a tinge of romanticism attached to its history; unlike other great top flight events, where the balance of power has shifted frequently, here the domination has changed after decades. If the 60's belonged to United, the 70's and 80's were Liverpool's, while the 90's and the modern era goes to Sir Alex Ferguson's team.
Interestingly, these two titans of the modern game haven't been joint title contenders recently, as Manchester United weren't a huge threat during the heydays of Liverpool and vice-versa. This fixture therefore hasn't been a title-deciding clash for an age, with Manchester United even managing to lose twice to Liverpool in the 2008/09 season, but still being crowned champions.
But, this time around, Liverpool find themselves the superior force to United.
Liverpool boss Brendan Rodgers is not willing to put unnecessary pressure on his team by claiming they are 'title contenders', and is happy to take things one game at a time. A victory at Old Trafford would further improve their slim title chances, however, as well as further damage United's hope of salvaging something positive in an otherwise dull and frustrating campaign.
Are we about to feel the winds of change once again? Liverpool have undergone a dramatic change in approach under a relatively new manager while a new era may well have begun at Old Trafford as well.
Manchester United vs Liverpool on March 16th may not just be about winning or losing, but about a fight for supremacy in one of football's most famous match-ups.