Liverpool host Manchester City at Anfield on Sunday in what is being billed as the club's biggest ever Premier League fixture, and since The Reds last won the league title 24 years ago. Jack Lusby looks at 10 of Liverpool's biggest domestic games since then.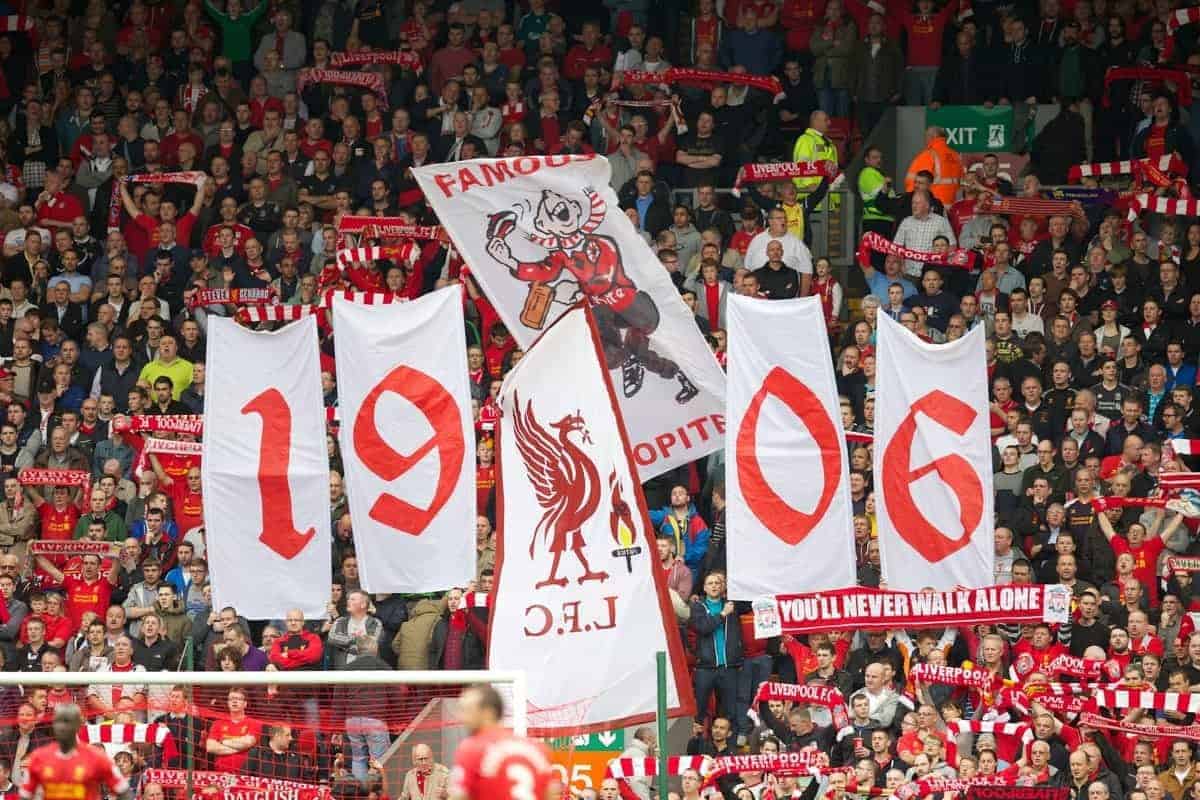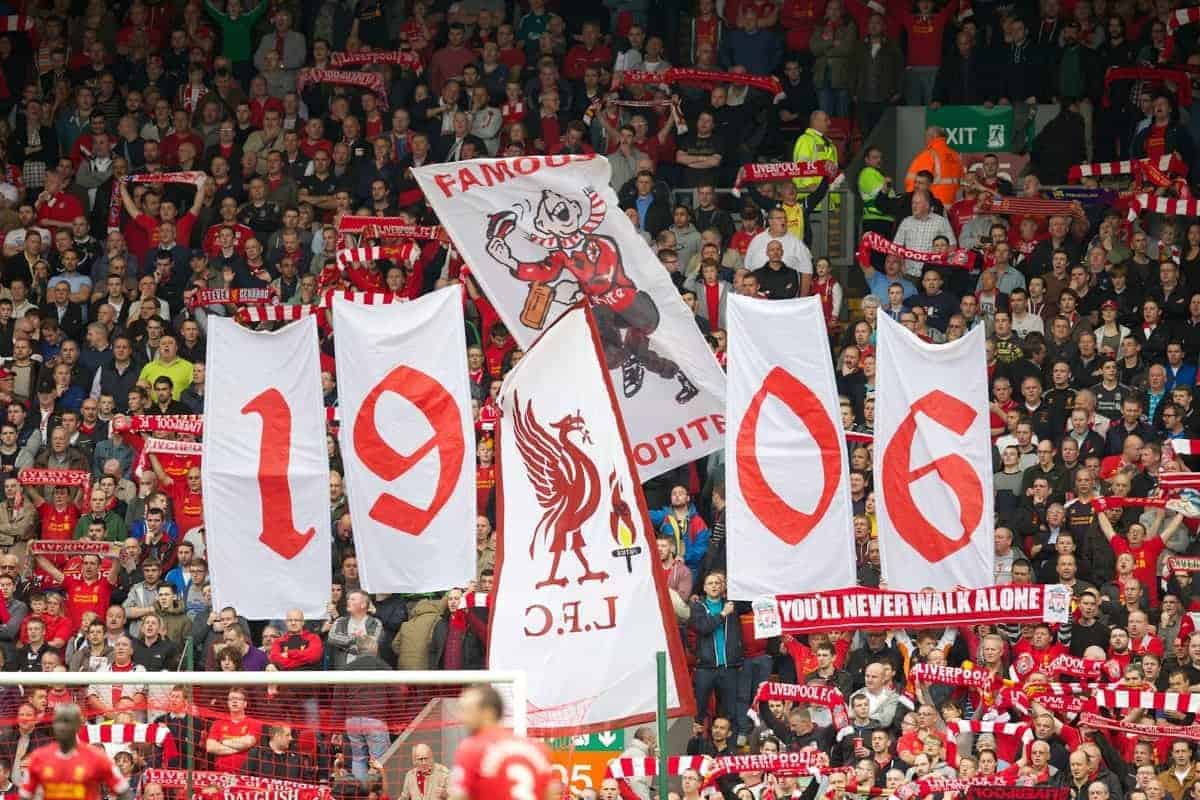 Liverpool's dominant French centre-back Mamadou Sakho is gearing up for this encounter just like the rest of us.
The Liverpool Echo quotes the 24-year-old in the build-up to Sunday's fixture as full of confidence:
"Of course this could be the biggest league match Liverpool have played in 24 years, it's a match where you win three points but it's worth a lot more. It is a match that will place the winner in the best position to go and win the title…We play at home and have our fans behind us. We will give everything.

"Ever since I arrived at the club, since the first month, I said it. I told my team-mates that we are capable of winning the title. We have the quality and we just have to believe it. And voila… as the season progressed we saw Liverpool grow in strength playing such beautiful football. We've not stolen the position where we are today. We deserve it to be where we are today."
Most importantly, the defender recognises this as the biggest league match Liverpool have played for a long time, and with that in mind here are the 10 biggest Liverpool games of the past 24 years.
Liverpool 1-0 Everton, 2008 – Anfield
Securing a vital three points in this encounter allowed the Reds to initially strengthen their grip on fourth place in the Premier League.
A single goal from Fernando Torres, taken in the seventh minute, gave Liverpool the victory as David Moyes' men struggled without Tim Cahill and Andy Johnson.
More importantly, as a win over their Merseyside rivals, the victory put the Reds five points clear of Everton with just six games of the season to play. A loss in this fixture may well have deflated Rafa Benitez's side and allowed their rivals one of the coveted Champions League spots.
Wimbledon 2-1 Liverpool, 1997 – Selhurst Park
Three points at Wimbledon would leave Liverpool open for a shot at the title, with Manchester United currently sitting at the top of the table.
However, falling to defeat following a Dean Holdsworth strike in the 55th minute, Liverpool relinquished any chance of competing for top brass for the 1996/97 season as United steamrollered to success.
Liverpool eventually finished 4th in the league amid a disappointing climax.
Liverpool 4-3 Blackburn Rovers, 2002 – Anfield
Eventually winning in this fixture meant that Liverpool secured 2nd place in the league.
With then England manager Sven-Goran Eriksson watching from the stands, several of Liverpool's English talents took this opportunity to shine – none less than Emile Heskey who netted a late winner on 85 minutes.
Taking all three points, Liverpool finished above Manchester United for the first time in the Premier League, and the only time since: not the meanest feat in today's context but a significant victory nonetheless.
Liverpool 2 – 1 Blackburn Rovers, 1995 – Anfield
A loss in this fixture, against the league champions-elect, would leave Liverpool out of the UEFA Cup spots, with Newcastle United waiting eagerly in the wings.
Liverpool manager Roy Evans fielded a youthful side, with names such as Steve McManaman, Robbie Fowler and Jamie Redknapp, bolstered by the enduring genius of John Barnes.
Things didn't start well for the Reds, however, as Alan Shearer gave Blackburn the lead after 20 minutes. However a goal from Barnes, and Redknapp's 90th minute strike, sealed the three points for Evans' men.
The match ended a wholly positive affair as Kenny Dalglish's side were crowned champions at the expense of Sir Alex Ferguson's Manchester United, and 'Always Look on the Bright Side of Life' rang out across Anfield.
Liverpool 4-4 Arsenal, 2009 – Anfield
[youtube http://www.youtube.com/watch?v=wGDQESFNevM&w=560&h=315]
This frenetic encounter is one of the best Liverpool games of the past 24 years – for a neutral.
Going from 0-1, to 1-1, to 2-1, to 2-2, to 2-3, to 3-3, to 3-4, then with Yossi Benayoun's late scrambled effort, 4-4, this encounter was breathless from the start; Arsenal's Andrey Arshavin capped the game with a four-goal haul.
However, for the Anfield faithful this draw, whilst putting Liverpool on top of the Premier League table on goal difference, effectively surrendered the Premier League title to Manchester United as the Red Devils boasted a pair of games in hand over Benitez's side.
Liverpool 2-2 Cardiff City, 2012; League Cup Final (Liverpool win on penalties) – Wembley Stadium
Amid a disappointing league campaign under Kenny Dalglish, Liverpool's European hopes rested on winning this relatively easy fixture, on paper at least.
A team which – now bizarrely – featured Charlie Adam alongside Luis Suarez, struggled to get a foothold on the game from the start, and went down to a Joe Mason goal on 19 minutes, after which the Welsh side held steadfast in defence.
A Martin Skrtel goal levelled proceedings on the hour mark, setting up a tense extra-time period in which both sides scored. A dismal penalty shootout was to follow, including a dreadful effort from Adam, and Steven Gerrard's cousin Anthony was the unfortunate party, missing the crucial spot-kick as Liverpool ran out 3-2 victors.
Charlton Athletic 0-4 Liverpool, 2001 – The Valley
With Gerard Houllier's Liverpool side balanced precariously on the Champions League precipice, a win would be necessary to guarantee their qualification as Leeds United also had designs on the coveted third spot.
After suffering a dismal first half, with Alan Curbishley's men holding fast against Liverpool's attack, goals from Danny Murphy, Michael Owen, and a brace from Fowler, sealed the three points.
As Graham Barber blew the final whistle, Houllier's Reds celebrated a priceless four-goal victory which secured their Champions League qualification and capped a remarkable treble-winning season.
Manchester United 1-4 Liverpool, 2009 – Old Trafford
[youtube http://www.youtube.com/watch?v=IGAusKj8FPI&w=560&h=315]
Coming off the back of a huge 4-0 home victory over Real Madrid in the Champions League, this huge win against Ferguson's side capped a dream week for Benitez and Liverpool.
After falling foul to a Cristiano Ronaldo penalty in the opening 25 minutes, goals from Torres, Gerrard, Fabio Aurelio, and an exquisite chip from full-back Andrea Dossena – yes, Dossena – heaped misery onto the Reds' bitter rivals.
Most importantly, this allowed Liverpool back into the Premier League title race, gaining a vital foothold at the expense of United.
Liverpool 3-3 West Ham United, 2006; FA Cup Final (Liverpool win on penalties) – Millenium Stadium
[youtube http://www.youtube.com/watch?v=TsApNfJ06eI&w=560&h=315]
Commentator John Motson called this the "best cup final of modern times", and this is definitely one of the biggest domestic cup victories for Liverpool in the past 24 years.
Starting abysmally, Liverpool conceded two simple goals in the opening half hour – a Jamie Carragher own goal and a Dean Ashton scrambled effort following Pepe Reina's spill – but had Gerrard to thank for a remarkable long range strike to make the result 3-3 at the death.
A resurgent Reina took over as a penalty shootout loomed, saving from Bobby Zamora, Paul Konchesky and Anton Ferdinand as the Reds won another trophy under Rafa Benitez.
Liverpool vs Manchester City, 2014 – Anfield
Despite all of these massive games, Sunday's home game against Manchester City stands as the biggest of the lot – win this and the title is very much in Liverpool's hands.
Jon Flanagan, as reported by the Liverpool Echo, naturally attests that this is the biggest game of his career so far: "This is definitely the biggest game of my career… Playing Manchester City at Anfield in a top of the table clash with both teams going for the title – it doesn't get any bigger."
Eerily, this fixture echoes a majestic 3-0 victory at Anfield over City on Flanagan's first-team debut, exactly three years ago on Sunday.
Sakho and Flanagan, as with the rest of the squad no doubt, know winning this game is crucial, and they were surely draw on these great victories, and bitter defeats, from the past as inspiration.
Do you agree with these selections? Let us know in the comments below.