Following the 2-0 home defeat the hands of Jose Mourinho's Chelsea on Sunday, Jack Lusby identifies 10 reasons for Liverpool fans to remain positive as the club look to turn this disappointment around.

Liverpool 0-2 Chelsea, Anfield; Sunday 27th April 2014
Sunday's defeat was undoubtedly a disappointment, but to dwell on the misgivings of a side who had little chance of breaking down a well-drilled Chelsea defence from the off will be of no comfort.
Wounds need to be tended to, frustrations to be vented, but instead, let's focus on the positives that can be spun from the first loss that Liverpool have suffered since the turn of the year.
Abysmal Aspas will Renew Rodgers' Cause for Reinforcement
Iago Aspas' 81st minute introduction was no doubt intended to add some much needed verve to a Liverpool attack which was consistently failing to break down Chelsea's stoic defence.
In reality, Aspas became another flailing ineptitude amongst the Reds' attacking sector; as per Squawka the Spaniard had the worst passing accuracy of any player on the pitch at 63 percent, whilst his late corner – seen here courtesy of the Metro – serves as a visual encapsulation of his incompetence.
With prize money in the coffers and reinforcements lined up, this will likely be one of the last times Aspas graces the Anfield turf.
Joe Allen Continues to Impress
By far and away the best player in a Liverpool shirt on Sunday, Joe Allen continues to impress following his reintroduction to the Reds first team.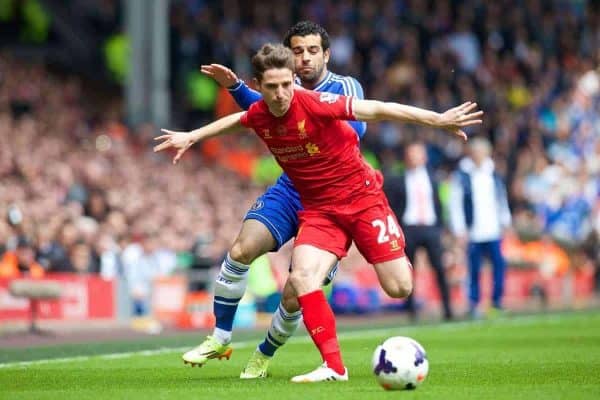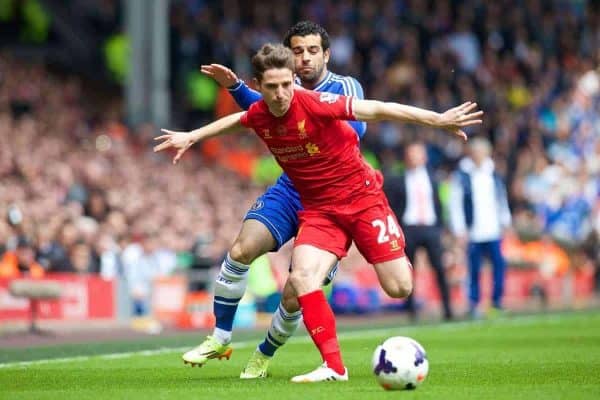 The Welshman performed ably in an attempt to compensate once more for the lack of Jordan Henderson in the middle of the park, and his harrying on Blues midfielders did cause them plenty of problems in their build-up play – particularly in the first half of the game.
Furthermore, the 24-year-old even, arguably, came closest to breaching the ramparts surrounding Mark Schwarzer's goal with a well taken volleyed effort and another long ranger which looked tantalisingly close to trickling in at the Australian's far post.
An Average Sterling is Still a Solid Performer
Whilst it was unfortunate that not one Liverpool player could filter through the Chelsea defence, the performance of Raheem Sterling throughout the game will hopefully provide some cause for optimism.
With several quick one-twos and some dangerous balls into the box from wide positions, Chelsea's 10 defensive players had to be at their best to stymie our young prodigy, and despite this only being an average Sterling performance, we can take comfort in the swift progress of one of our young talents.
Sturridge is Back

It may have been a desperate attempt to inject some form of impetus into the Liverpool attack, but the half an hour that Daniel Sturridge spent on the pitch will be invaluable as he looks to regain his form for the final two games of the season.
With Suarez misfiring once again, Sturridge will give Liverpool more options in the attack as they look to capitalise on their points advantage to reclaim their hold on the Premier League title against Crystal Palace and Newcastle in the coming weeks.
Gerrard Will Respond Positively
It is an unavoidable mishap – a well-watered pitch; an uncharacteristic slip; a devastating goal to concede just minutes before half-time.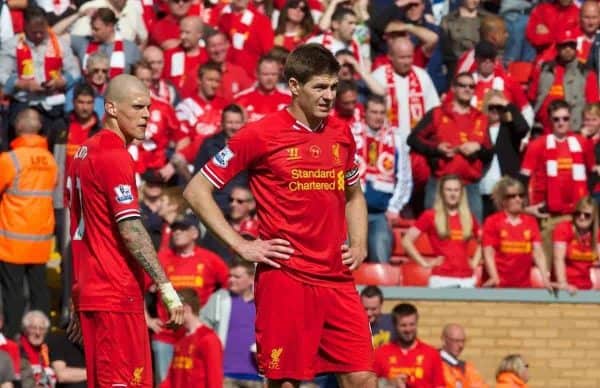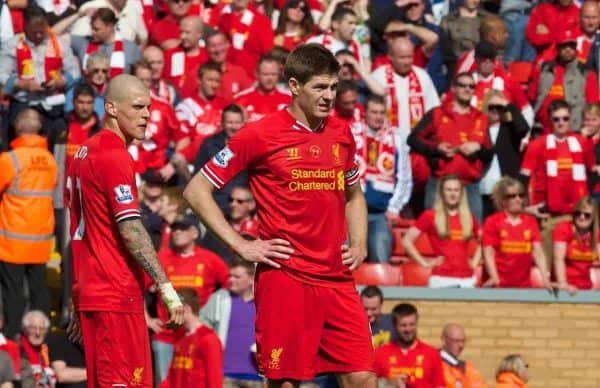 Unfortunately for Steven Gerrard, this mistake marred his performance throughout the rest of Liverpool's loss on Sunday.
The Englishman no doubt had memories of long-range strikes against Olympiakos and West Ham United in the past when he made an incredible nine attempts on goal; regrettably, only four of these were on target, and mostly dealt with comfortably by Schwarzer.
Nevertheless, it is well-documented how much winning this title would mean to Gerrard, and Liverpool's captain will no doubt respond positively to this slip up.
Luis Suarez is PFA Player of the Year
In what was a somewhat depressing after-note, the Liverpool squad made their way to the annual PFA awards following Sunday's defeat. However, with Luis Suarez picking up the main prize, we are reminded of the special talents of our mercurial Uruguayan.
Despite being ineffective against Mourinho's Blues, having the league's very best player in the squad should be reason to be cheerful enough for any deflated Reds this week.
Crystal Palace Rolled Over at Manchester City
With Tony Pulis' men now effectively safe in their position in the Premier League, the way in which they rolled over at home to Manchester City on Sunday will no doubt see Rodgers picking holes in Crystal Palace's tactical set-up prior to next Monday's important away clash.
Palace's 2-0 defeat signalled the end of an impressive run of five consecutive wins, and hopefully this will have come at just the right time; this is by no means a contest to be underestimated, but perhaps the club have shown the chink in their Pulis-plated armour.
A Rodgers Liverpool Will Never Play like Mourinho's Chelsea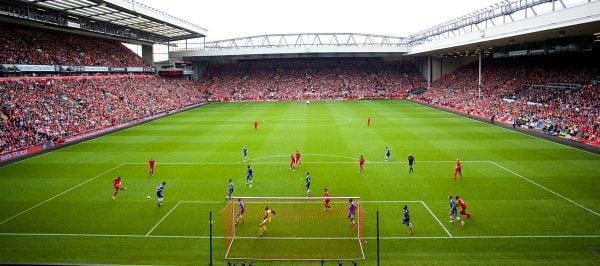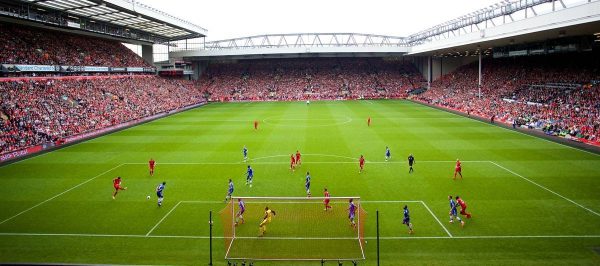 In perhaps the most encouraging aspect of this loss, Rodgers spoke of his and Mourinho's contrasting styles of play in post-match, per The Telegraph:
"It's not difficult to coach to just get 10 players right on your 18-yard box and it is difficult to break through, but they defended well…teams work in a different way. We are a team that tries to win in a sporting manner, try to work and initiate the game with the ball."
Whilst Mourinho's tactics were unavoidably successful, take solace in the knowledge that watching Liverpool under Rodgers will never be as turgid as Chelsea were yesterday; the Ulsterman's brand will be a joy to watch for years to come.
Top Four was the Objective
This will probably be the hardest argument to postulate to any Liverpool fan currently licking their wounds, but Rodgers' men are performing well above expectations in the Premier League this season.
Last month Liverpool owner John Henry expressed his delight at the Reds' over-achieving: "We really had our sights set on a top-four finish because we are building…If we were fortunate enough to win this year I'd say we were well ahead of schedule."
Whilst following this disappointing defeat an edge of realism can be hard to take, a guaranteed top-three finish can't be scoffed at.
Liverpool Remain Top of the League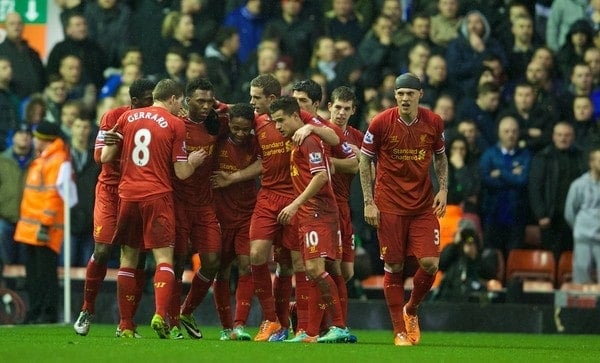 The sinking depression following defeat to a significant title rival, the end of a 16-game unbeaten run, may disguise the fact that Liverpool remain top of the league.
Whilst Rodgers' Reds may have slipped somewhat against Chelsea, they still remain two points above the Stamford Bridge club, and Manchester City still need to win all of their games to be in with a shout of winning the title on goal difference.
There is still reason to believe that Liverpool can win the Premier League title, and this is now the most important time to get behind the team.
Which other positives can we take from this game and Liverpool's unbeaten run? Let us know in the comments below.