Daniel Sturridge says he and the Liverpool squad want to win the Premier League title for captain Steven Gerrard, if nothing else.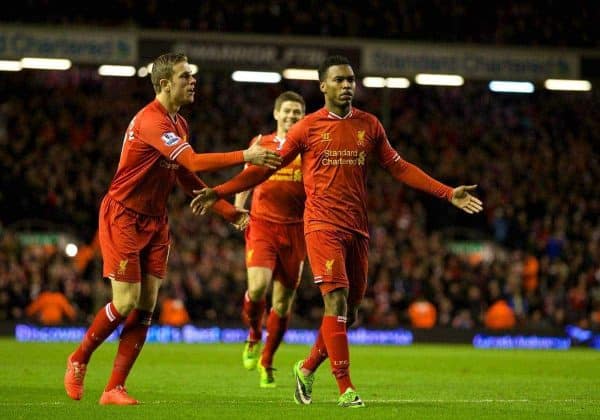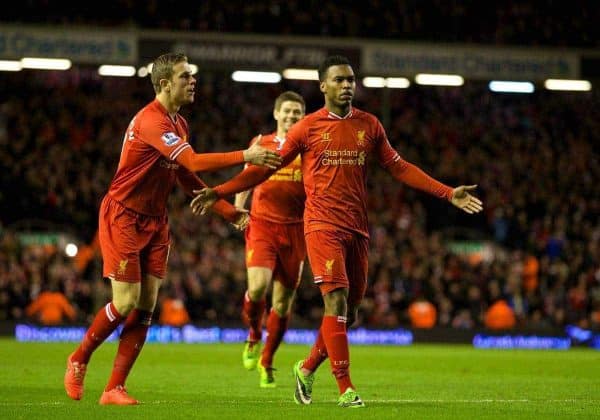 The league title is the only honour 33-year-old Gerrard has not won in his career at Anfield. With six games of the season to go, the title is in Liverpool's hands.
Results over the weekend, including Liverpool's 4-0 victory at home to Tottenham, mean if the Reds win their six remaining games, they will be crowned champions of England for the first time since 1990.
Whilst Jose Mourinho continues to play his mind games, denying Chelsea's title credentials and playing his poker player face, Liverpool are concentrated on it. What it comes down to is what happens in each of those 90 minutes for Liverpool. Everything else is irrelevant.
Gerrard has made over 660 appearances for the club and adding the title to his FA Cup, League Cup, UEFA Cup and European Cup winners' medals would be the icing on the cake of a marvellous career.
"If we win it, Stevie really deserves it, he should win the Premier League because of everything he has done for this club," Sturridge is quoted in The Guardian as saying. "Every player in this team will do their best to help him achieve that goal.
"He's just unbelievable every day, a great leader. He lives and dies for this club, he's been here his whole career and it's just a great pleasure to be able to play with him. He is the perfect example for every young player around the country – in fact a real example for every player.
"He's been so loyal to Liverpool – he has been world class and still is world class. Stevie will always be a legend not just for Liverpool, but to England as well. He will definitely go down in history as one of the best midfielders in the game, never mind just this club."
After disposing of Spurs on Sunday afternoon, Brendan Rodgers next takes his side to West Ham this coming Sunday, 6th April for another crucial must-win game.
Then title rivals Manchester City come to Merseyside for what some a billing as a title decider on Sunday, 13th April.
But Sturridge says the team are taking each game as it comes and all concentration is on this weekend's trip to Upton Park.
"You saw it against Sunderland that teams will come and be really compact, and try to close down all the spaces against us," he added. "That makes it difficult. But from now it is all about the results, that's all that matters, so we won't worry about anything else.
"The important thing is just to keep working hard as a team and if we do that, I am sure we will continue to get the results. There are still six games to go, every one of them huge, so we will not get too excited just yet."