Liverpool FC have unveiled their new yellow away kit for season 2014/15.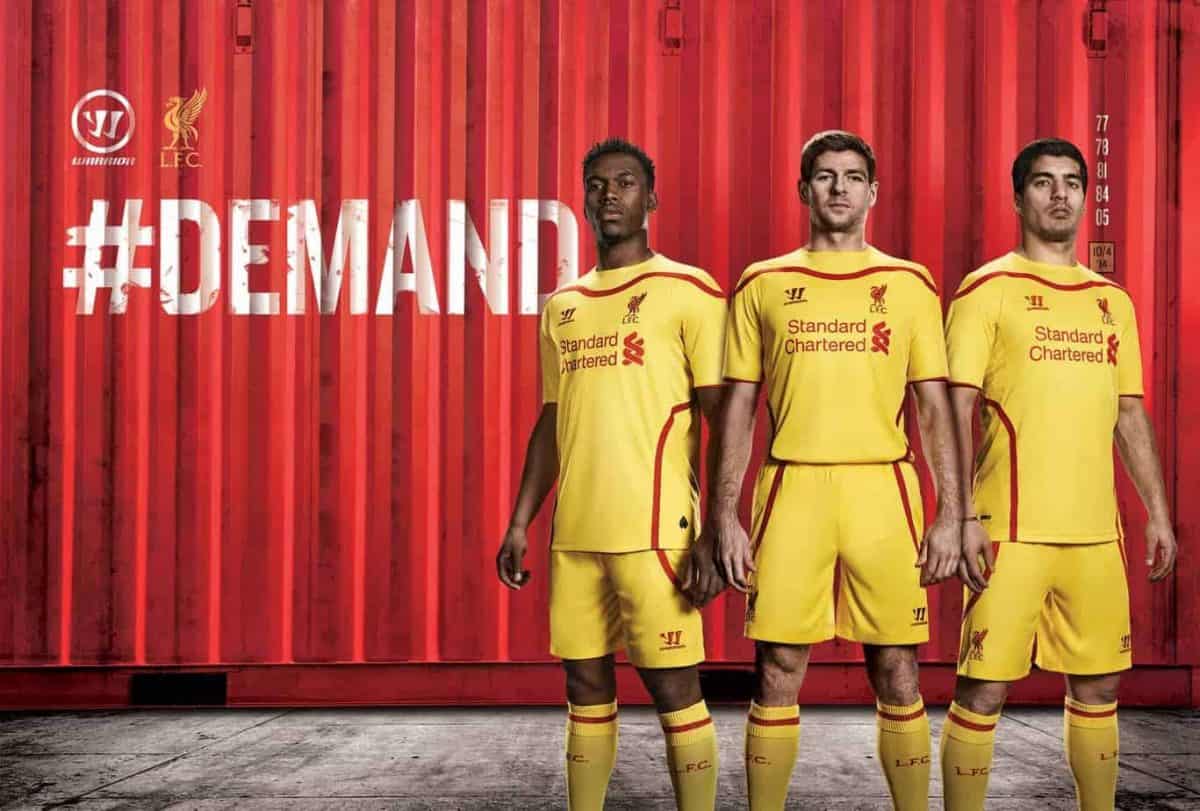 The new kit from manufacturers Warrior revitalises triumphant away shirts of the 70s and 80s, write Liverpool in their press release.
The kit, which will be worn against Shamrock Rovers in a friendly on Wednesday evening, was unveiled live online via a Google Hangout with former players Robbie Fowler and Jason McAteer this afternoon.
Warrior has reinvigorated a Liverpool FC classic, the iconic yellow kit. Evoking memories of the club's rich history, it's a kit to support the clubs club's growth into a new era of success.
The kit includes several contemporary design details and technical innovations to stand up to the demands of the modern game.
In line with the new home kit, a modern crew neck collar is designed for freedom of movement and comfort. The two embroidered Eternal Flames alongside a 96 logo are located on the nape of the shirt's neck to commemorate the tragic events at Hillsborough in 1989.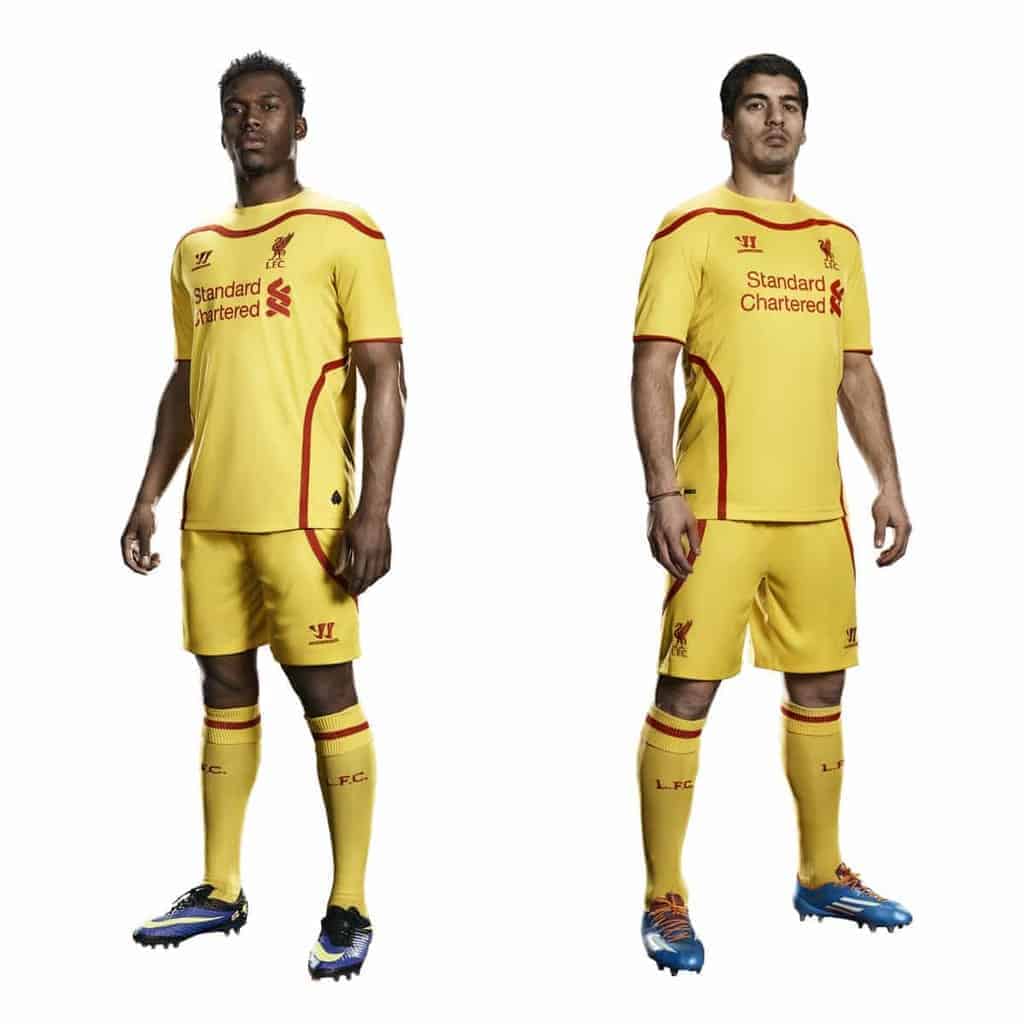 The shirt is engineered for a superior performance. The main body of the kit is dominated with a powerful yellow, with contrasting red cut and sews panels that deliver a 360' design aesthetic, following the contours of the body.
The kits kit's moisture-wicking War-Tech fabric uses responsive technology that helps keep players focused on their performance. Four-way stretch mesh paneling under the arms and across the shoulders of the shirt facilitates optimum ventilation while allowing for added comfort and temperature control in core heat areas, helping to regulate body temperature throughout the match.
Under the leadership of Brendan Rodgers, LFC are returning to their best and Warrior is fully embracing the team's winning philosophy with this new kit.
After an eight year absence, Brendan Rodgers the Manager expressed his feelings towards a return of the club classic, "We're looking to build a new era at the club. Installing some of the success stories from the teams of the 70's and 80's will help rediscover a similar vibe to that of those great eras. I feel this shirt is one the fans and the players will respond to. It's why I'm delighted to see the return of a colour which many consider almost as sacred as the home red."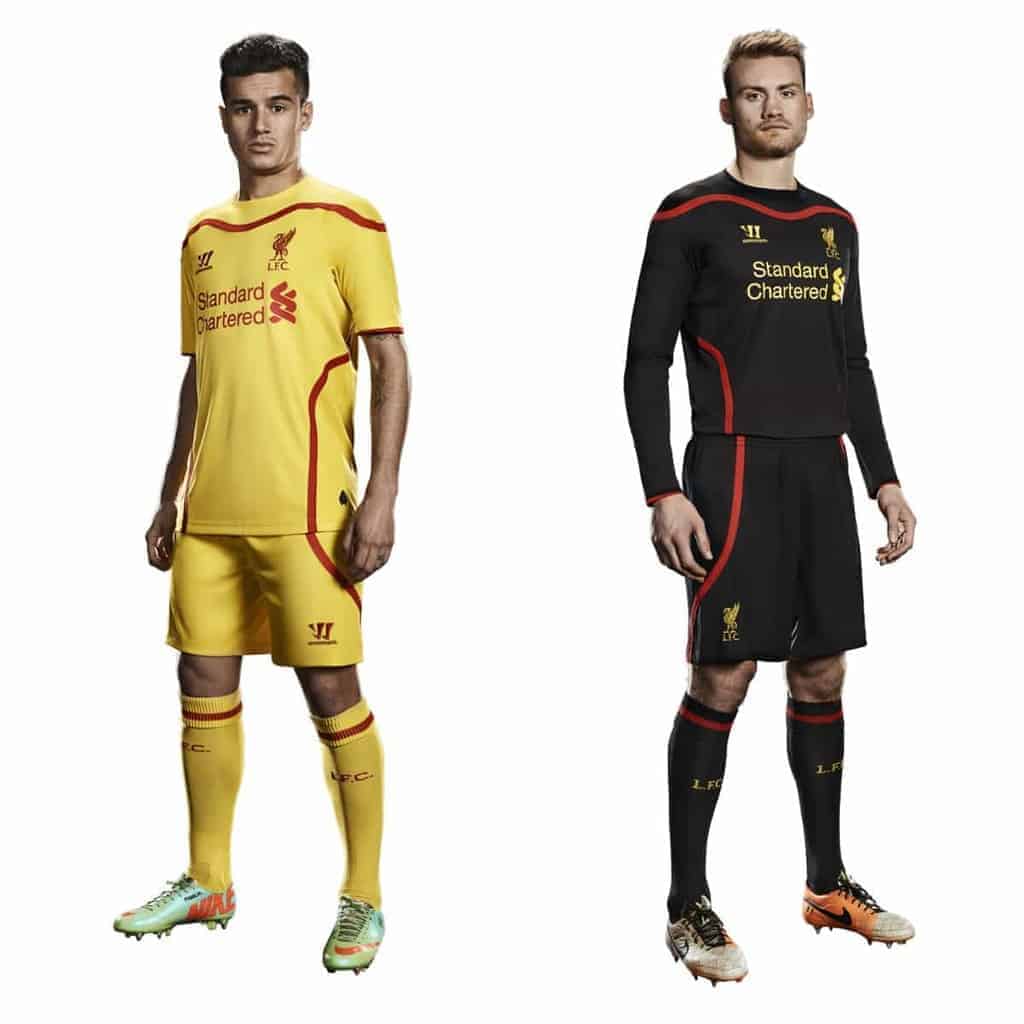 Head of Warrior Football Richard Wright believes this shirt will stand the test of time and become an iconic piece in the ever growing history of this club.
"The central theme of the kit pays tribute to the unique history of success for LFC, whilst updating the style to be eye-catching and refined. Many Liverpool fans remember Dalglish wearing the famous yellow kit, arms aloft, embraced by Sammy Lee; it is a poignant moment in the clubs club's history. This shirt not only has the technical elements for the players to perform to their best but it will help paint the vivid pictures which will stick long in the memory of fans for years to come."
Liverpool FC striker Daniel Sturridge commented, "I love the look of this kit, for me the stand out Liverpool away kits were always the yellow ones. Most importantly for the players though, it's the performance benefits of the shirts that matter most and I know Warrior can deliver these in abundance."