Injury to Daniel Sturridge, suffered while on international duty with England last week, opens up the question of whether Liverpool will change their shape for the visit of Aston Villa this weekend.
The 4-4-2 midfield diamond worked well at Tottenham last time out, when Brendan Rodgers was able to pair Sturridge alongside new signing Mario Balotelli, with Raheem Sterling in the No. 10 role at the tip of the diamond midfield.
With Sturridge out, Rodgers may opt to make Balotelli the focal point and bring in Adam Lallana, Lazar Markovic or Philippe Coutinho – clearly, there are many options for the boss.
So what would you like to see from The Reds against Villa on Saturday? We asked the This Is Anfield writers, with one formation the unanimous choice. Have a read and let us know your thoughts below.
---
MAX MUNTON
Diamond – I don't believe Rodgers is building the team around Sturridge, so with like-for-like replacements available, the opportunity to keep the successful shape demonstrated against Tottenham could have long-term benefits for the whole team. Depending on Jordan Henderson's availability, my alternative would be a 4-2-3-1, which upon Lucas Leiva's second-half introduction against Aston Villa at Anfield in January improved Liverpool's performance.
---
MARCO LOPES
Diamond – The diamond shape doesn't expose the soft centre in midfield as much. My vote would be Balotelli-Markovic (who is more than capable as a support striker) with Sterling as the #10 (his best position, & he can interchange well with Lazar). Could be awesome.
---
SIMON COLLINGS
Diamond – After the great win at Spurs, sticking with the same formation allows for momentum. Let's give Lambert and Balotelli a chance to shine in front of the Kop.
---
ADAM GRIFFIES
Diamond – Why change when we possess a player is more than capable of slotting into Sturridge's role? I'd like to see Sterling partner Mario, and Markovic slot in behind them. I think Lazar could really come alive from there. In fairness though, that attacking trio could also work well in a 4-3-3. I would just like to see us continue to work with the diamond.
---
PJ VAUGHAN
I think it depends on how the opposition sets up. Two central forwards can create space for Sterling, Coutinho and Henderson if a team defends deep. While 433 works well against a team that is pressing as we can break with pace. For me we need to have versatile systems within the starting eleven.
---
KYLIE MITCHELL
Diamond – Borini in alongside Mario. This option might not be too popular but the lad seems determined to prove a point so why not give him a chance? The diamond offers Gerrard more protection and allows Moreno and Manquillo to bomb forward. Plus, we can always switch it around and bring on Markovic, Lallana, Coutinho or Lambert if it doesn't work out.
---
TOM MCMAHON
Diamond – The whole squad seem to feel most comfortable in this formation and it's allows Sterling to wreck havoc in central positions. Balotelli also seems the type to prefer a strike partner rather than play upfront on his own.
---
DAN HOLLAND
Diamond – We have had far more success using this system and plays to our most influential players strengths ie Henderson and Sterling. 433 with Balotelli as the focal point can't work for me as his tactical discipline is questionable and may wonder from the role.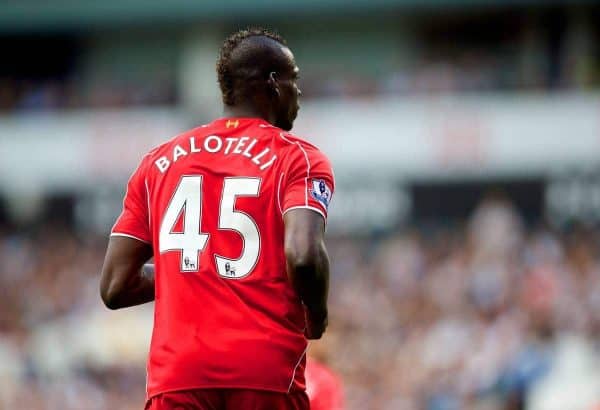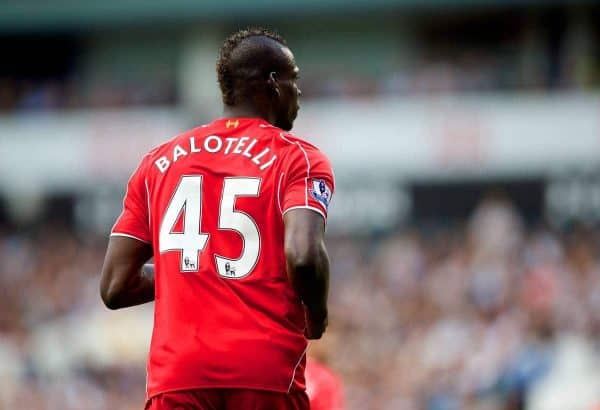 ---
JIM FISHLOCK
Diamond – I thought at the start of the year that 4-3-3 was the way to go but we have looked a lot more fluid in the diamond shape. Whether or not its because of the extra body up top or because Raheem has more freedom at the tip of the diamonds up for debate.
Personally, I'd like to see us keep it for the Villa game with Borini up top with Mario. The main reason is that Sterling is becoming our most influential player and we need to be getting the most out of him every match he plays.
---
BEN TWELVES
Diamond – we keep ourselves more compact in that shape, which allows us to swamp central areas and press easier while maintaining a real threat up front with two strikers, and I feel we have looked better this early season when we've had two forwards on the pitch.
---
JACK LUSBY
4-3-3 – Whilst the diamond formation often sees Liverpool perform best, pairing Balotelli with Lambert or Borini in Sturridge's stead doesn't seem so delectable. A 4-3-3 would allow Rodgers to introduce Lallana or Markovic and elect Balotelli as the focal point, whilst Henderson and Allen/Coutinho should provide Gerrard with enough support in a midfield three.
---
JOSEPH COUSINS
4-3-3 – I'd rather go with Balotelli, Sterling and Lallana as an attacking 3 with the latter 2 given instructions to attack centrally. I'd play Coutinho in midfield with Gerrard and Henderson. You can call it 4-3-3 if you want but it should not be rigid. It should be fluid. It does work. We beat Everton 4-0, Arsenal 5-1, Spurs 5-0 and 4-0 with it.
[poll id="242″]