Raheem Sterling has been in the news all week, thanks to Roy Hodgson, and now Brendan Rodgers must decide whether to start the teenager against QPR on Sunday. We got the TIA writers to debate the dilemma.

The QPR game kicks off a run of seven games in 21 days, with Real Madrid next up at Anfield on Wednesday. Therefore, should Rodgers look to rest Sterling with those games in mind?
Here's the opinions of the TIA writers. Have a read and share yours in the comments below.
YES – Sterling should start vs QPR. It's absolutely crucial that Liverpool hit the ground running after the international break in order to get over their poor form in September and ensure progress is made. Sterling is central to the Reds' attack and, with Sturridge set to return to the squad as well, it is important that Rodgers gets the pair working well with Balotelli as soon as possible. If he needs a break, rest him in the home games against Hull and Swansea that follow the Real Madrid match. – Oliver Smith
---

NO – Sturridge should be back and Lallana has impressed. As good as Raheem is, we also have a duty to look after him. He's had a pretty torrid week, and we have some huge games coming in a short space of time. Give him the rest, let him recover well and get him ready for Madrid. Sunday is a must win. It's that simple. We need to stop the rot and another good performance and a solid three points starts to give the whole squad some breathing space to focus on the major challenge that lies ahead. It's time for the squad to step up. – John Ritchie
---
NO – the lad needs a breather and we're capable of beating QPR without him, and I can't think of a better player to have on the bench if things do go pear-shaped at Loftus Road. After QPR, we've got three home games on the spin, but we need 90 minutes out of him against Real Madrid and Hull (which is a trickier game than QPR in my opinion). – Jamie Casey
---
NO – no harm in letting him rest a little more and allowing Lallana to keep on improving after injury. We also have a chap called Coutinho to play in the hole plus possible return of Sturridge means team not weakened if Sterling on bench. – Steven Harris
---

YES – I think Rodgers will look at Sterling this week to see how he trains before deciding whether or not he is fit to start against QPR. By the time we play he'd have had a week to recover. Assuming he isn't showing signs of fatigue in training I'd start him. Only once have we seen Sturridge, Balotelli and Sterling on the pitch together and that was the 3-0 hammering of Spurs. Hopefully Sturridge is back fit and we can have the trio starting at QPR where 3 points is a must. I wouldn't mind seeing Sterling on the bench against Real Madrid with Sturridge, Balotelli and Lallana starting that game. – Joseph Cousins
---

NO – For me, this was a really tough one because I'll always regard league games as more important than any cup game and Sterling would be a massive loss given the fact that we've struggled to find any form recently. However, I think the lad needs a rest. He is still only 19 so it's important that we look after him and nurture him properly to protect his future. We should still have enough quality in the side to overcome QPR, especially if Sturridge returns. – Kylie Mitchell
---

YES – I would play Sterling against QPR as it's his former club and he had a rest mid-week. I would also play him against Real Madrid,hopefully playing with Sturridge will give everyone a lift. I would however rest him for Swansea and Hull. He should be able to beat both of them at home without him. – PJ Vaughan
---

NO – Raheem looks jaded to me, and he appears to be carrying the weight of the world on his shoulders. With Lallana and Coutinho providing the creativity allied with Gerrard in a more advanced role, we should have enough to see off QPR without him. – Jeff Goulding
---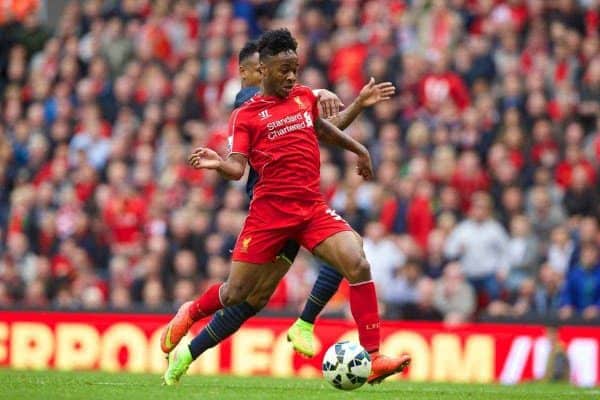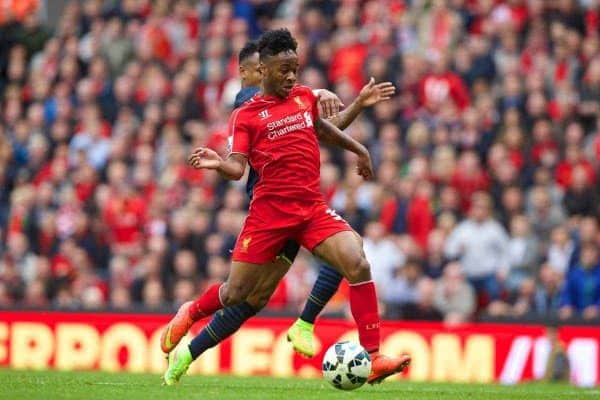 NO – keep him on the bench for Sundays game if Sturridge is back fit and if needs be, bring him on to change the game (hopefully won't be needed). Get him fully fit and in the right frame of mind for the Real Madrid game – pace against the Madrid defence and they panic. – Natalie Cork
---

NO – Personally I'd give him a few weeks off. He hasn't looked as sharp for a while now. It looks to me like there is a little too much pressure on his shoulders at the moment. No matter what position he is asked to play, the team seems to rely on him to create everything. Just look at the West Ham game, he was asked to play Right Wing Back but was popping up everywhere. – Jim Fishlock
---

YES – Three points are vital, as is establishing the Sturridge, Sterling and Balotelli forward line. Those famous European nights are only facilitated on the strength of your domestic season and we can ill afford to lose ground. Moreover Raheem will be desperate to prove a point. – Aaron Cutler
---

YES – Without the looming Madrid game, this would obviously be a simple decision. With a week's break after the last England game, he'd be more than ready to go. I'd still like to see him start, even with the Madrid game though. I'd like to see Sturridge eased back from the bench vs QPR, so I think it's vital we maintain that explosive identity up front with starting. We know what happened when we lacked that vs Villa. – Adam Griffies
---

YES – The QPR match represents a great chance for Liverpool to start to build some momentum after beating West Brom, so if Sterling is injury-free and available to play, I would start him. His fairly limited game time on international duty – and an extra days rest with the match being on Sunday – means that he should be fresh enough to play from the beginning, but he should certainly be withdrawn at some stage in the second half with Madrid in mind. – Ben Twelves
---
NO – Liverpool, with the return of Daniel Sturridge, should have enough firepower without Raheem Sterling to get three points against QPR, keeping Sterling fresh for the much more formidable Real Madrid on Wednesday. It would also avoid the club/country circus which could potentially erupt if he starts this weekend. – Tom McMahon
---

NO – The whole issue surrounding Sterling this week highlights the need to rest the player, and a fixture against a decidedly lacklustre QPR provides the perfect opportunity, without wanting to underestimate Harry Redknapp's side. With the return of Emre Can, this could give the option of shifting Steven Gerrard forward into the No. 10 role, after his impressive cameo against West Brom, but more importantly Brendan Rodgers now has both Adam Lallana and Philippe Coutinho as supremely adept options in that position, too. Resting Sterling against QPR would be ideal, with a return on Wednesday in mind. – Jack Lusby
---
[poll id="259″]
Join in the debate in the comments below.