With Glen Johnson left out of the latest England squad, Jack Lusby believes Brendan Rodgers should follow suit and should drop the right-back.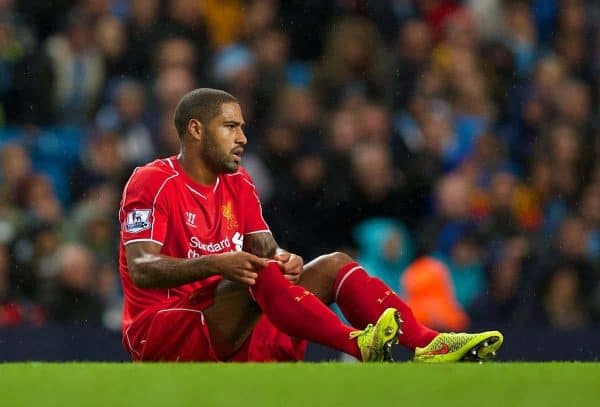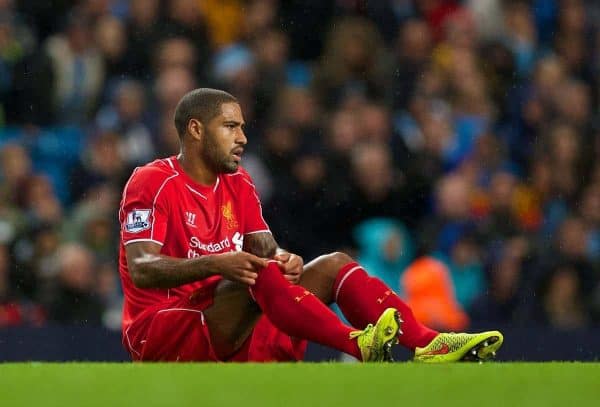 The upcoming international break may be a spell unusually welcomed by Liverpool fans, after Saturday's loss at home to Chelsea saw confidence sink even lower. Loyal Reds could do with a breather.
Roy Hodgson's England squad take on Slovenia in their next Euro 2016 qualifier at Wembley, before travelling to Scotland for a tasty tie with Gordon Strachan's side.
Four Liverpool players made the grade this time around, with Adam Lallana, Jordan Henderson, Raheem Sterling and Rickie Lambert set to represent the Three Lions.
One notable absentee, however, was Reds right-back Glen Johnson.
Hodgson was surprisingly rational in his explanation when posed the question as to why the 54-cap 30-year-old was axed from his latest squad, pointing to Johnson's on-off place in Rodgers' first team.
Hodgson explains Glen Johnson omission because "he has situation at Liverpool where he sometimes plays sometimes doesn't." Chambers/Clyne in

— Daniel Taylor (@DTathletic) November 6, 2014
At Liverpool, Johnson has been challenged by an impressive young buck in Javier Manquillo, and in the England camp the defender is replaced by the energetic Calum Chambers and Nathaniel Clyne.
Sounds like Glen Johnson's #eng career is winding down after 54 caps. Not picked. Hodgson enthusing about Chambers and Clyne at right-back.

— Henry Winter (@henrywinter) November 6, 2014
For once, Hodgson's pragmatism in selection outweighs that of Rodgers—despite an impressive performance from Manquillo in the recent 1-0 Champions League loss away to Real Madrid, the 20-year-old was replaced once more by the far-from-faultless Johnson against Chelsea.
If Hodgson is prepared to face Johnson's alarming drop in quality, so should Rodgers.
This England snub should prompt Rodgers to evaluate the position of the right-back at Liverpool, and Johnson should be dropped in favour of Manquillo from now on.
Glen Johnson

As much as Steven Gerrard's downfall in a Reds shirt this season is the elephant in the room for many Liverpool fans, the sheer depreciation in performance and 90-minute consistency in Johnson is seemingly the equivalent for Rodgers.
Writing for The Telegraph, Henry Winter suggests that Johnson may be considering his international future as a result of his omission from the squad.
In doing so excellently summarises the right-back's style of play.
Winter claims "Johnson was respected for his attacking talents from full-back, a quality that helped set up England's goal against Uruguay at the World Cup, but his defensive abilities have often been questioned.
This sums up Liverpool's season so far and sums up Glen Johnson over the past 18 months. https://t.co/x8npbtNmPK

— Sam Ellard (@SamEllard) November 10, 2014
Whether the errant 'was' is referring to Johnson as a former England player or whether Winter recognises that Johnson's "attacking talents" are a thing of the past remain to be seen.
But continually selecting a defender of questionable defensive capabilities seems a fallacy which Rodgers should assess.
The perfect crystallisation of Johnson's disappointing in a Liverpool shirt can be found with Ayoze Perez's goal in Liverpool's recent 0-1 loss to Newcastle United.

A vapid run forward, followed by a blocked shot, followed by a failure to track Moussa Sissoko—these mistakes are becoming a hallmark of Johnson's game.
Furthermore, and perhaps even deservedly above his on-field talents on the list of why Johnson should be dropped by Liverpool: The right-back is currently at loggerheads with the club regarding a new contract.
Whether this is due to wage demands or the board's reluctance to reward a rapidly diminishing talent, there shouldn't even be any political reason why Rodgers is favouring the right-back.
This is particularly pertinent given the club have an exceptional young full-back talent waiting in the wings.
Javier Manquillo and Tactical Stability

With Alberto Moreno the nailed-on choice at left-back, given the summer signing's impressive start on Merseyside, the decision to drop Johnson in favour of Manquillo should be a no-brainer for Rodgers.
Winter's appraisal of Johnson highlights the main factor in the defender's game as a questionable defensive approach, and Manquillo is the antithesis of this.
According to WhoScored, while Johnson has averaged 1.5 tackles, 1.2 interceptions, 1.7 clearances and 0.5 blocks per game in the Premier League, while Manquillo has averaged 3.4 tackles, two interceptions, two clearances and 0.3 blocks per game.
Javi Manquillo won 3 tackles vs. Hull today, the same number as Glen Johnson has won all season. #LFC pic.twitter.com/ByghR19TpG

— Squawka Football (@Squawka) October 25, 2014
A beast in Europe, it seems, Manquillo has so far averaged a phenomenal six tackles per game in the Champions League.
Manquillo is a fairly reserved full-back, prioritising his defensive duties before looking to bomb forward and join the attack—the one salient quality that separates Manquillo and Johnson is the Spaniard's willingness to track back and cover his mark.
Utilising Manquillo on that right-hand side of defence would allow Moreno the freedom to attack, with the former dropping in to a back three during attacking phases.
This is a commonly utilised tactic: Take Jose Mourinho's Chelsea for instance.
Cesar Azpilicueta, a natural right-back operating as a left-back, generally serves as the Blues' defensive full-back; this allows Branislav Ivanovic to push forward.
WATCH: Do you agree with @GNev2 and @Carra23 that Cesar Azpilicueta is the best defender in the Premier League? http://t.co/1YnPDfPInW

— Sky Sports MNF (@SkySportsMNF) November 4, 2014
On a recent edition of Sky Sports' Monday Night Football, pundits Gary Neville and Jamie Carragher selected Azpilicueta as the best pure defender in the Premier League.
Neville underlined his decision by claiming "For technical defending, not making a mistake, not being in the wrong position, not getting caught out…I don't see him making a mistake… he's as near to perfect as possible when it comes to defending."
In agreement, Carragher continued that "Azpilicueta is an out-and-out defender. You very rarely see anybody get the better of him."
PHOTO: Lazar Markovic and Javier Manquillo battle for the ball #LFC pic.twitter.com/In10peeDHq

— Liverpool FC (@LFC) November 4, 2014
While it is clear that, at this juncture, 20-year-old Manquillo is far from as established a talent as 25-year-old Azpilicueta, the loanee should operate in this role for Liverpool, and provide the Reds with a much-needed, and consistent, stability.
Brendan Rodgers needs to follow Roy Hodgson's lead, and recognise that Glen Johnson is not as indispensable as he seems to think, and Javier Manquillo, and Liverpool, should benefit.
Should Javier Manquillo start over Glen Johnson for Liverpool? Let us know in the comments below.