The poor performance of Martin Skrtel against Real Madrid on Tuesday night may offer a surprise solution to Liverpool's defensive woes, writes Jack Lusby.

Liverpool went in to Tuesday night's Champions League group clash in Madrid with a bleak outlook, not helped by the starting 11 served up by manager Brendan Rodgers — unflatteringly labelled a 'B team' by many quarters.
A back four of Javier Manquillo, Martin Skrtel, Kolo Toure and Alberto Moreno lined up behind Emre Can, Lucas Leiva, Joe Allen in the midfield, with Adam Lallana and Lazar Markovic supporting lone striker Fabio Borini.
This was against a Madrid side featuring the usual names: Cristiano Ronaldo, Isco, James Rodriguez, Toni Kroos, Karim Benzema, and with Gareth Bale on the bench.
To much surprise, it was the plucky performance of this so-called weakened Reds side that has drawn the plaudits, with Madrid winning by a slight one-goal margin.
At the heart of this display was that of Liverpool's central defensive partnership. However, one half outperformed the other significantly.
With Dejan Lovren left out, it was the wayward performance of his oft-partner, Skrtel, in the Reds defence that could see Rodgers tinker once more in Saturday's Premier League encounter against Chelsea.
Is a misguided Skrtel the issue?
Skrtel vs. Madrid
With the disappointing form of Lovren so far since his £20 million summer move from Southampton, there was no surprise when the Croat was dropped against Madrid.
Together, Lovren and Skrtel have looked a disastrous defensive partnership, lacking in equal measures both perception and initiative.
Skrtel has, so far, looked the more effective physical defender, with his average of 14 defensive actions per game in the league the most of any Liverpool player, according to Squawka, and these qualities are to be commended.
However, as the Slovakia captain's performance demonstrated on Tuesday night showed, these actions — mainly blocks and clearances — are often made in last-ditch circumstances based on previous errors in judgment.
Skrtel's Madrid performance was marred with concentration issues, and this proved nearly costly, as the defender consistently failed to track runs and mark tightly; against players of the calibre of Ronaldo, this could have proved devastating.
Incredible how Skrtel almost never marks a player in this game. Passes them on, points to others.

— Janusz Michallik (@JanuszMichallik) November 4, 2014
Just one example of why I don't understand how Skrtel is LFC's first choice centre back. pic.twitter.com/jLjqYq3VLq

— Matt Ladson (@mattladson) November 5, 2014
Furthermore, this poor marking is paired with a propensity for errors at costly moments.
Surprisingly, also according to Squawka, out of the calamitous partnership of Skrtel and Lovren, it is the former that has made the most defensive errors so far in the league for Liverpool; Skrtel has made three, with Lovren lapsing drastically twice.
Skrtel made one such error early on against Madrid.

Skrtel's terrible touch gifted the ball to Benzema whose attempt on goal was, fortunately for Skrtel, saved by Simon Mignolet.
The initial distance between Skrtel and Benzema is frightening.
There were other common problems too, such as Skrtel's pass selection which often saw the ball arrive at teammates under pressure.
Then there was the trademark reckless, late challenge that earned him a booking and gave away a free kick in a dangerous position early in the second half. We see this every week from Skrtel.

Comparing last season's output to the current term shows an alarming upturn in the amount of errors Skrtel is making at the heart of defence. Last season, the defender made four defensive errors in 36 appearances, and looks set to top this in disastrous fashion this season.
Lovren too, who made just one defensive error for the Saints last season in 31 games, continuing this drop in concentration between the pair this term.
However, it is the player who excelled in Madrid that may point to which of the two should be facing the drop for the Reds in the coming weeks.
Kolo Toure – and Jose Fonte
The star turn of Tuesday night's defeat was that of Ivory Coast veteran Toure.
https://www.youtube.com/watch?v=Hm4fXrXuNis
A man possessed, Toure kept Madrid at bay at times single-handedly, with a phenomenal defensive output.
Kolo Toure game by numbers:

Tackles won: 100%
Clearances: 6
Blocks: 7
Interceptions: 1 pic.twitter.com/02aODAcdd5

— Squawka Football (@Squawka) November 4, 2014
Kolo Touré: No player has blocked more shots in a CL match in the last 6 seasons than Touré did vs Real Madrid last night (6) #LFC

— WhoScored.com (@WhoScored) November 5, 2014
With Skrtel, Toure's partner for the night, floundering in the former Manchester City man's natural right-sided role, Rodgers should be looking at options to replace the Slovak, not Toure.
It is clear that Lovren is a defender who needs a dominant partner to hold his hand—at Southampton, this was Portuguese centre-back Jose Fonte.
Jose Fonté in BPL 2014/15:

10 appearances
6 clean sheets
48 clearances
27 interceptions
0 defensive errors pic.twitter.com/dabLcE44WE

— Jeremy (@jezza_anderson) November 2, 2014
With Ronald Koeman's side flourishing defensively, with just five goals conceded from 10 Premier League games, Fonte's leadership and organisation have come to the fore; at Liverpool and alongside Skrtel, Lovren has so far been lacking this support.
Toure is a player who possesses these skills, alongside a phenomenal determination and a vital experience, and may prove an important partner for Lovren—Rodgers' clear favourite—in moving forward.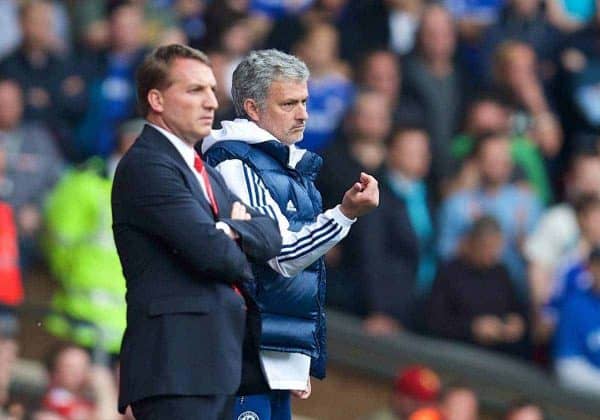 Looking forward, then, to Liverpool's next Premier League game, home to Jose Mourinho's Chelsea, Rodgers should look to base his team selection on this proud defensive display by Toure.
Gutsy performance from LFC tonight. The best they have defended for a long time. Toure deserves to keep his place after that.

— James Pearce (@JamesPearceLFC) November 4, 2014
It has been debated thoroughly of late that Liverpool are lacking a defensive leader this season, with even the sale of Daniel Agger being lamented — but for all of his loyalty, the Dane's form had dropped significantly under Rodgers.
The lack of authority exuded by Mignolet requires a centre-back to organise and dictate.
Lovren was, supposedly, this player, with the manager praising his "leadership," on his summer signing.
Rodgers did similar when he signed Toure the previous summer, claiming the former Arsenal man was "a character" who "offers great leadership on the field."
Spot the fallacy between those two.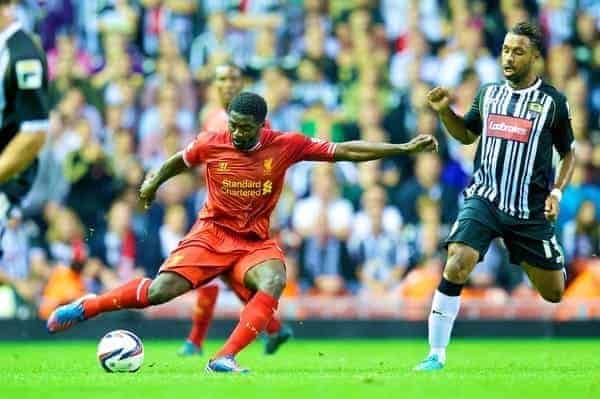 With Rodgers arguably basing his team selection with one eye on a key league fixture against Chelsea in mind, the performance of Toure will have given the Ulsterman food for thought — the Ivorian must now start on Saturday.
This should be alongside Lovren, a player who clearly need guidance and assurance, and the pair performed comfortably in the League Cup tie against Swansea last week.
It was billed as a rollover, Liverpool throwing in the towel, but a plucky performance, and none least by Toure, will have given Rodgers plenty of positives to draw upon.
This should start with replacing Skrtel on Saturday.
[poll id="270″]
Should Kolo Toure start for Liverpool against Chelsea on Saturday? And, if so, who should be his partner? Let us know in the comments below.