Steven Gerrard's incredible 17-year career at Anfield is drawing to a close as reports were confirmed on Friday morning that the sipper is set to leave the club at the end of the season. The timing is right, writes Ben Twelves.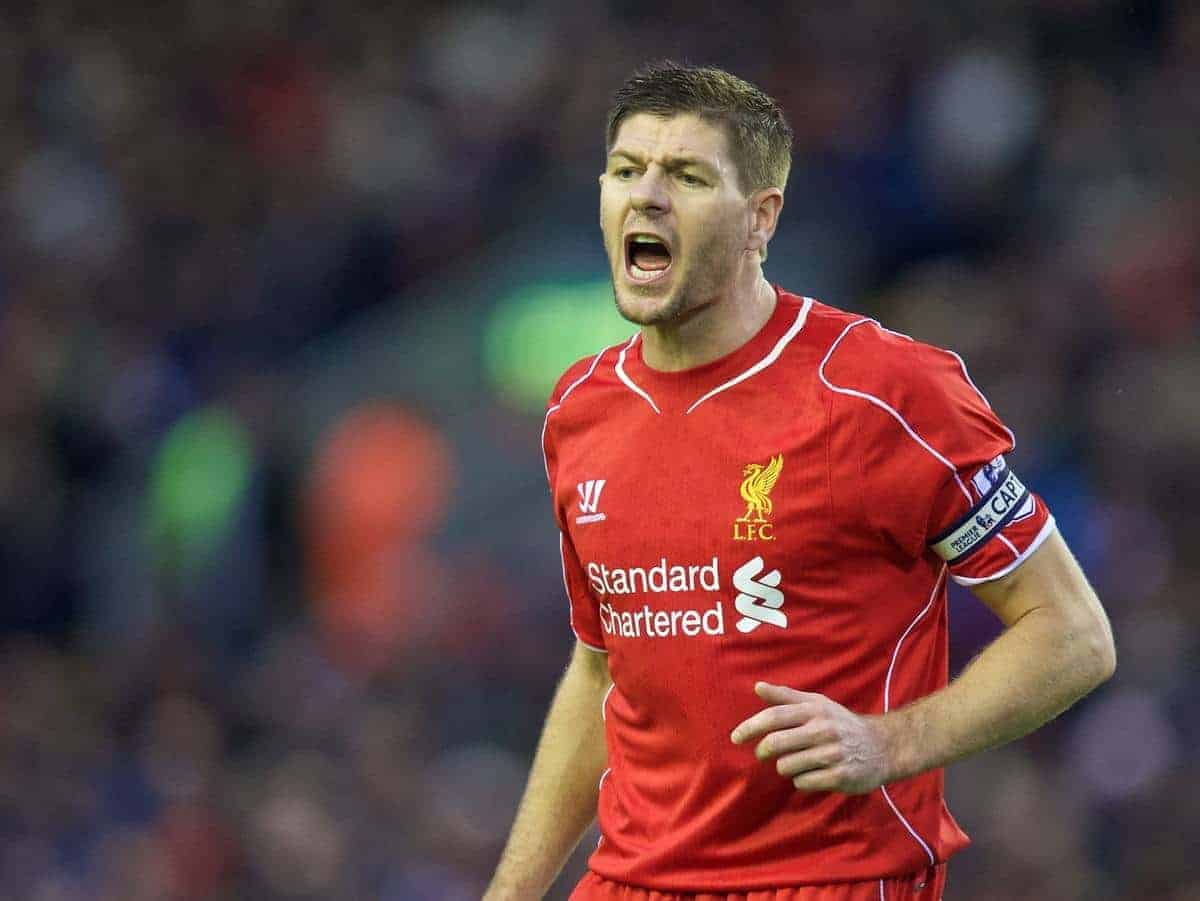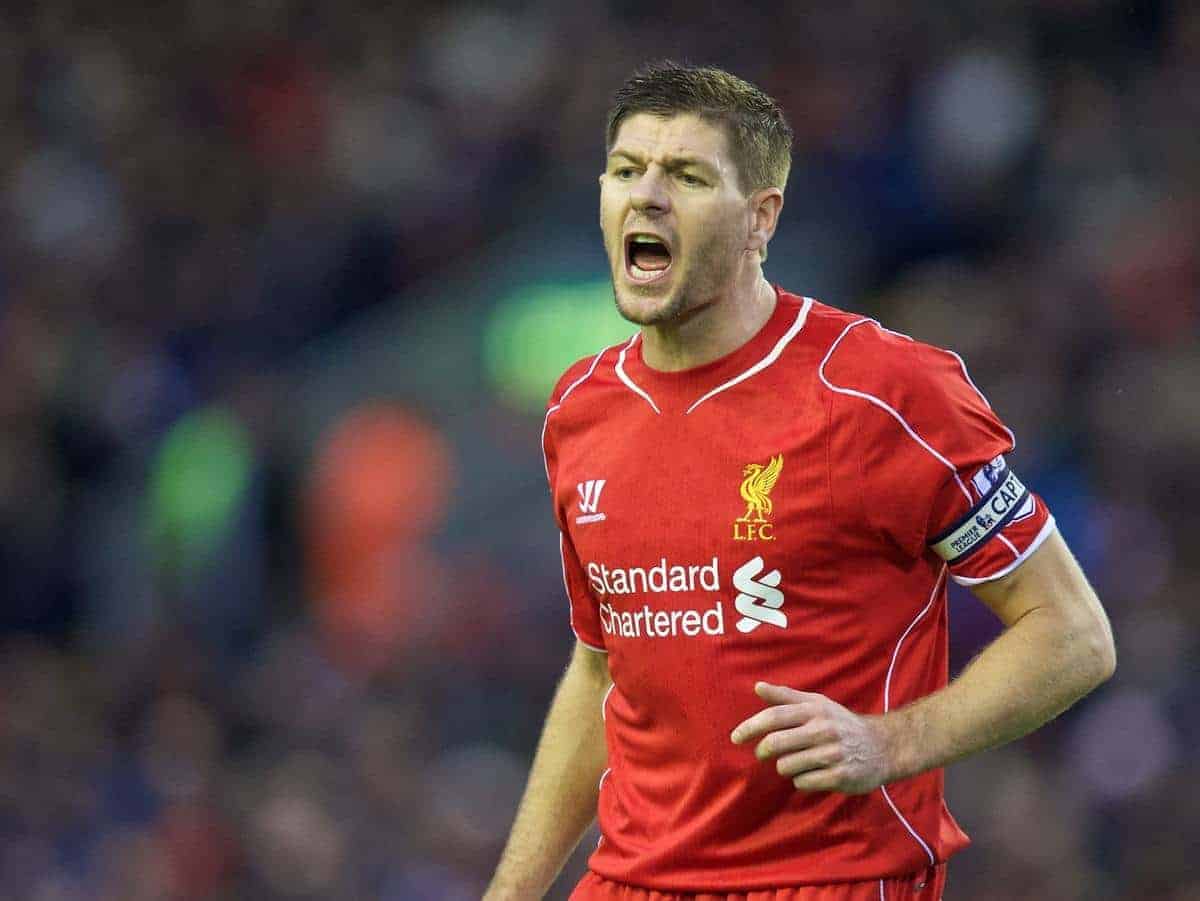 Gerrard's illustrious Liverpool career is set to come to an end at the end of the season with the inspirational Captain announcing he will leave his boyhood club after an unrivalled service.
#LFC can confirm that Steven Gerrard is to leave the club at the end of the 2014-15 season #LFCicon pic.twitter.com/an6AjmFgvE

— Liverpool FC (@LFC) January 2, 2015
15-plus years of carrying the club almost single-handedly have undoubtedly taken its toll on Gerrard – who in recent times has been a pale shadow of the all-action midfield powerhouse that propelled him to world class recognition.
No matter what your view of the worn 34-year-old is currently, there can be no denying just what a player he has been for the club throughout his tenure, with an increasing number labelling him the greatest ever to wear the red shirt above King Kenny, and there can be no denying that his departure will be a sad day as Liverpool lose a monumental figure.
Mark my words Gerrard is the greatest player to have played for #lfc sad sad day for everyone connected with the club

— Terry McDermott (@TerryMac777) January 1, 2015
The Time is Right
Time and time again, for season on season, Gerrard was the go-to man. From the standout moment against Olympiakos over 10 years ago, to Basel at the beginning of last month – where it was his arrowed free-kick that provided that ray of hope once more – Gerrard, despite his diminishing powers has always been the man to turn to.

But despite that trademark Gerrard free-kick, and two successful spot kicks on New Year's Day, plenty of other performances have illustrated that he is no longer the miracle worker of old. His presence and performances in the side have sadly become detrimental to the team – typified with the contrast in the displays and results from the win over Swansea without him and Thursday's draw with Leicester with him.
The legs that have carried his – more often than not – vastly inferior team-mates on too many occasions to remember, can no longer allow the captain to perform consistently at the level required and with Brendan Rodgers refusing to manage the 34-year-old properly with his influence in open play dwindling, only not having Gerrard available for selection will give Rodgers the message.

The events of last season against Chelsea in the title run-in have haunted the club's greatest ever player and it seems he's yet to get over it, wanting to do more than ever before to make up for the brutal ending of Liverpool's title hopes, but it simply won't happen as his decline gathers momentum.
Performances in recent times from the Skipper – while still boasting certain moments of magic – have reached the stage where at times it's become hard to watch the club legend and his incredible reputation while far from being forgotten, has taken a hit with many frustrated at his continued inclusion in the side.
Steven Gerrard's Liverpool honours:

2 FA Cups
3 League Cups
1 Champions League
1 UEFA Cup pic.twitter.com/aAItuipSC2

— Squawka Football (@Squawka) January 1, 2015
It would be completely ridiculous and bordering on insulting for anyone to think back to Steven Gerrard by anything other than the rescue acts he continually performed and leading the Reds to honours beyond wildest dreams and that is why – before any further deterioration can happen by staying for a further year – the time is right.
Moving Forward
Liverpool Football Club begin their move into a new era without Gerrard's influence and while it will certainly take some getting used to, the ending needs to happen for the club to progress once more.
Steven Gerrard: "I'm making the announcement now so the manager and team are not distracted by stories or speculation about my future."

— This Is Anfield (@thisisanfield) January 2, 2015
The Kop legends' departure means there will be no more relying on him to drag the team to victory again but instead his absence will provide a huge opportunity for someone to step into Gerrard's historic boots with no more hiding places or backseats behind the club icon.
A Proper Legend pic.twitter.com/K2ACPtwfuE

— This Is Anfield (@thisisanfield) January 1, 2015
There will only be one Steven Gerrard – a truly once in a lifetime player – but the moment has come for others to step up to the plate and prove that they are the man to lead the club again.
Conclusion
Sad day for Lfc & English football with the Gerrard news, I think it's the right decision all things considered.

— Jamie Carragher (@Carra23) January 1, 2015
As with almost everything, there have been numerous highs and lows throughout Gerrard's Anfield career – with most of the highs coming through his own miraculous work – and despite ample opportunities to leave with Liverpool continually struggling, he never once turned his back.
In his prime Gerrard could have played for any team in world. He never turned his back on #LFC. It will be a very sad day when he leaves.

— Si Steers (@sisteers) January 1, 2015
Steven Gerrard will deservedly go down as Liverpool Football Club's greatest ever player for his unparalleled service on the field of Anfield Road, but the end of the season is the right time for his sad and historic departure.