Liverpool beat Newcastle 2-0 on Monday evening, in what was a fairly comfortable win against John Carver's struggling side. We round-up the best social media reaction on the night.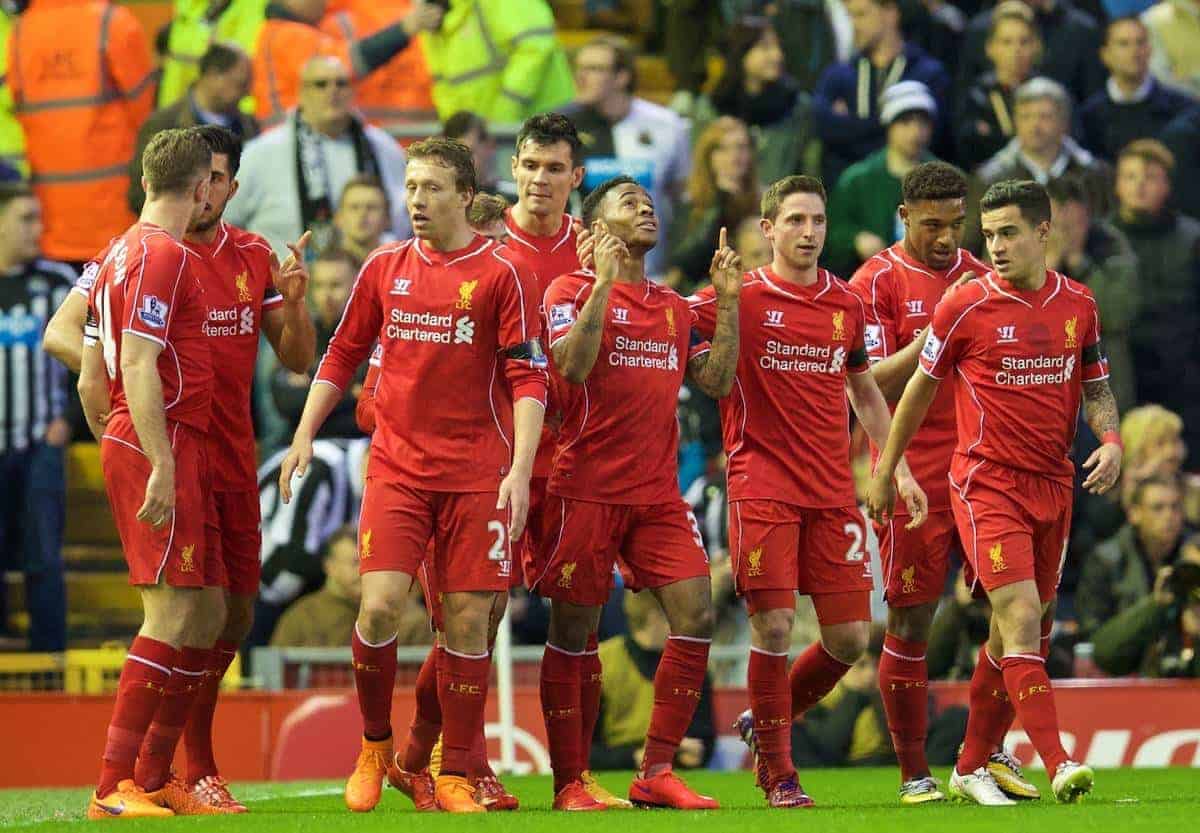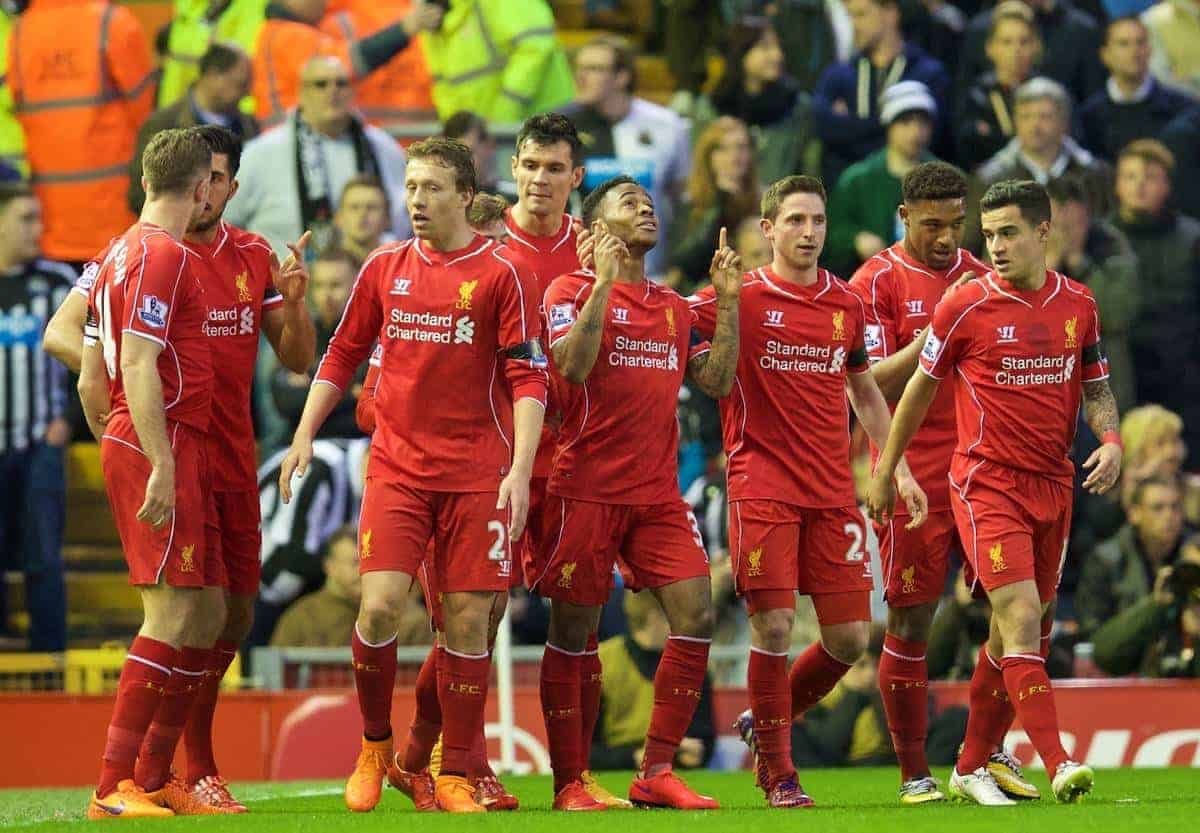 For most of the game, this was an absolute walk in the park against a lifeless Magpies side, but there were moments of worry inside Anfield.
The Reds completely bossed the opening 45 minutes but only had Raheem Sterling's superb solo effort to show for it, and Newcastle briefly dominated after half-time.
Joe Allen scored his first Anfield goal with 20 minutes left on the clock, before Moussa Sissoko's sending off compounded a forgettable evening for the visitors.
Liverpool 2-0 Newcastle FT:

Shots: 14-10
Possession: 55%-45%
Take-ons: 25-19
Pass accuracy: 83%-78% pic.twitter.com/BxTa4uqpHw

— Squawka Football (@Squawka) April 13, 2015
Sterling was bright all evening, as was the brilliant Philippe Coutinho, but the Englishman's rash finishing was the difference between him scoring one and three. Jordan Henderson and Simon Mignolet were also terrifc.
Dejan Lovren and Glen Johnson looked like disasters waiting to happen in defence, and the likes of Mamadou Sakho and Martin Skrtel were sorely missed in that area.
The win puts Liverpool within four points of Manchester City, as their hopes of finishing in the top four just about remain alive.
Here is how social media reacted to the game:
GOAL!!!!!!!!!!!!!!!!! Joe Allen. A collector's item. 2-0 #LFC

— James Pearce (@JamesPearceLFC) April 13, 2015
https://twitter.com/M_Sweeting/status/587720958544375808
We'll take that. 3 points is all that counts I guess. Allen, Coutinho, Sterling, Hendo, Mignolet, Lucas all very impressive in parts. #LFC

— Jack Lusby (@jacklusby_) April 13, 2015
Three points. But the quality of defending on both sides was atrocious tonight.

— Josh Sexton (@jsexton24) April 13, 2015
'Dark Metal' on the forum:
A job done, we really need strikers though, whether that be time on the pitch for the ones we have or new ones only those in power know.

But looking at the table and seeing Southampton with a +22 GD vs our +11 hurts.
Coutinho really is a very special footballer. #Magician #LFC.

— Si Steers (@sisteers) April 13, 2015
Two Liverpool goals for Joe Allen. Both from corners. Big lad.

— WHAT•A•HIT•SON•LFC (@whatahitsonlfc) April 13, 2015
Awesome to see Jonas Gutierrez. Lovely moment for him.

— ML (@FootyML) April 13, 2015
'Hope in your heart' on the forum:
Not a great performance, but still our players beat what was in front of them, and that was what they had to do. Two goals and another clean sheet for Mignolet.Now we can focus on Wembley!
https://twitter.com/MostarLFC/status/587718126034296832
Lee Mason is an absolute token gesture of a referee. Shameful performance.

— Ben (@bm12s) April 13, 2015
We're sitting 5th, 4 points behind City, who have just 4 wins from 15 games.

— LFCTS (@LFCTS) April 13, 2015
Great win, important saves at big times from big Simon too! #LFC

— Peter McDowall (@Petermcdowall10) April 13, 2015
'scouseheadross' on the forum:
Lucas was exceptional today, Can excellent and Coutinho breathtaking, if a little wasteful with some of his passing. Henderson was very good too and Mignolet made a brilliant save early on.
Clean sheet! Great to get three points again. Congrats #LFC

— Linda Pizzuti Henry (@Linda_Pizzuti) April 13, 2015
Joe #Allen is the 15th different goal scorer for #LFC in the PL this season. First time that's happened in the PL era.

— LFCZA ?? ???? (@LFCZA) April 13, 2015
That tackle from Lovren was so late it was actually supposed to be on Welbeck in the Arsenal game.

— Joseph Pepper (@JosephPepper) April 13, 2015
PL Clean sheets:
Forster 14
MIGNOLET 13
Foster 12
Fabianski 11
Hart, de Gea, Courtois 10

— Andrew Beasley (@BassTunedToRed) April 13, 2015