Ahead of the 2015/16 season, Liverpool have announced their new price breakdown for season tickets, including a price freeze for adults.

The club announced on Tuesday that there will be "a 10 per cent reduction for junior season tickets and a price freeze on adult season tickets for the 2015-16 Barclays Premier League season."
In a statement released on the Liverpool's official website, details continued: "Junior season tickets will reduce from £200 to £180 for the 2015-16 season while adult season tickets will remain at £710 to £869, depending on seat and location.
"For the last four years, the club has consulted with the official Liverpool FC Supporters' Committee, which represents LFC's global fan base, on important fan matters including ticket prices.
"Earlier this year, the committee decided to form a separate ticket working group to discuss ticket pricing in more detail and invited other match-going fan representatives to join the group from Spirit of Shankly and Spion Kop 1906."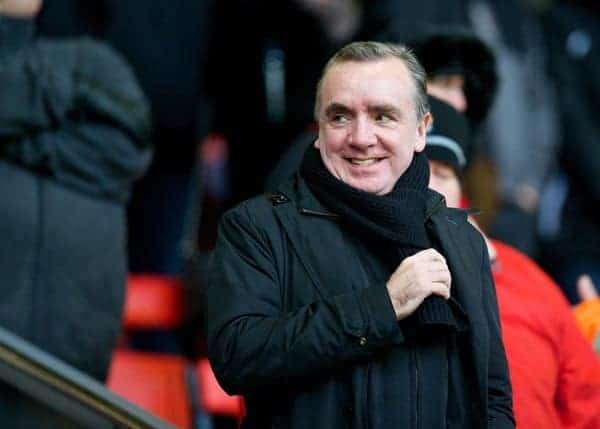 Liverpool chief executive Ian Ayre spoke on the announcement, claiming: "Every year we give careful consideration to season ticket prices and consult with the official LFC Supporters' Committee to ensure we understand the views of our fans and the areas that are important to them.
"The club had planned to slightly increase season ticket prices in line with inflation but after discussing the club's wider ticketing strategy with the Supporters' Committee ticketing working group we decided to freeze prices."
This is an encouraging development, following talks with the Liverpool FC Supporters' Committee, and the group's chair Bob Humphries added further news.
"Dialogue with the working group has been positive and will continue over match day ticket prices where similar discussion is currently ongoing."
Season ticket holders are reminded that the closing date for renewing season tickets for the 2015-16 season is Friday May 22, 2015.
Liverpool supporters union Spirit of Shankly say the supporter representatives on the Ticket Working Group have welcomed the announcement:
We welcome the planned freezes and reductions respectively, as a good first step to addressing the affordability of tickets at Anfield. We believe that this is a positive announcement for the club to make, acknowledging that they are open to listen to supporter concerns on pricing and we hope this is a sign of things to come.

It is our view that all supporters who regularly attend matches at Anfield are loyal, not just season ticket holders, and that all should be treated accordingly. It is as a result that we have asked for LFC, as a minimum, to also freeze match day ticket prices for the forthcoming season, to enable further discussion and positive work to take place. There has been no agreement with the club on this yet and discussions regarding prices are ongoing. We have also asked the club to consider proposals on increasing the accessibility of tickets for young supporters and adult/child combinations and we will be looking to discuss these further.
A response from the Ticket Working Group to the season ticket price freeze at #LFC http://t.co/jUWgdU2nvt pic.twitter.com/d7qoByEuiL

— Spion Kop 1906 (@SpionKop1906) April 7, 2015
Joint Statement on ticket prices:

The supporter representatives on the Ticket Working Group (TWG) acknowledge… http://t.co/fuIg8zLmzs

— LFCSC (@LFCSupCom) April 7, 2015
Read a full breakdown of Liverpool's 2015/16 season ticket details here.