There's a lot of questions on the minds of Liverpool supporters right now – about the owners, the manager, the structure of the club, the transfer strategy and more.
We asked a few of the This Is Anfield team to answer some key questions about the club and what they'd like to see happening this summer.
Question 1: Who is most to blame for our problems this season? Rodgers, FSG, or the committee collectively?
AARON CUTLER: Rodgers, primarily for tactical failings and a perplexing stubbornness.
KARL MATCHETT: It has to be Brendan Rodgers because he is ultimately responsible for the tactics implemented and the players chosen to carry out those tactics. Any boss will make mistakes in a campaign but we don't seem to have seen the lessons learned quickly enough this year when they occur.
NEIL POOLE: I don't actually know. But if I had to hazard a guess I'd imagine it's the committee collectively, which includes Rodgers. I think a number of people are probably culpable and without knowing for certain it would be unfair to scapegoat one person.
HENRY JACKSON: Committee collectively.
JACK LUSBY: Rodgers – too many mistakes this season.
MAX MUNTON: Rodgers — easy to blame lack of quality in the squad, but you work with what you have, and Liverpool still underachieved.
MATT LADSON: Whoever sanctioned £110 million of spending without replacing Suarez in any way shape or form, so FSG ultimately.
Question 2. Would you sack Rodgers this summer?
AARON: No
KARL: Have said all along that I can't decide this until the end of the season and I'm sticking with that. Two semi-finals and finishing three or four points off fourth place is a very different season to blowing a cup chance against Aston Villa and ending in sixth, seven or eight points off fourth.
NEIL: Gun to my head, no.
HENRY: Only if Jurgen Klopp or someone of equal pedigree wants the job. He is a very talented young manager who will only improve.
JACK: No
MAX: Only if there was a top-down reorganisation of the club, otherwise what's the point?
MATT: Depends how much of a say he had in signings last summer and the failure to address the obvious problem. No.
[interaction id="553ff1afa39598ff057f501a"]
Question 3. Would you understand if FSG were to sack Rodgers?
AARON: Only if Jurgen Klopp had been sounded out and shown a willingness to succeed Rodgers.
KARL: Yes
NEIL: They have precedent for sacking managers finishing outside the top four so it wouldn't surprise me if they did. I would only 'understand' it if they had a top class manager lined up ready to hit the ground running. However, it would be ludicrous to sack him and them embark on a fiasco where we're being linked with multiple managers every day on the back pages of newspapers and the summer becomes one of upheaval and uncertainty.
HENRY: Yes. It's been a very disappointing season and Champions League qualification has not been achieved.
JACK: Yes
MAX: Yes, this is an objectives lead business.
MATT: Absolutely. He/Liverpool have failed on all three objectives this season, which is a sackable offence in any other business.
Question 4. Would you scrap the committee concept?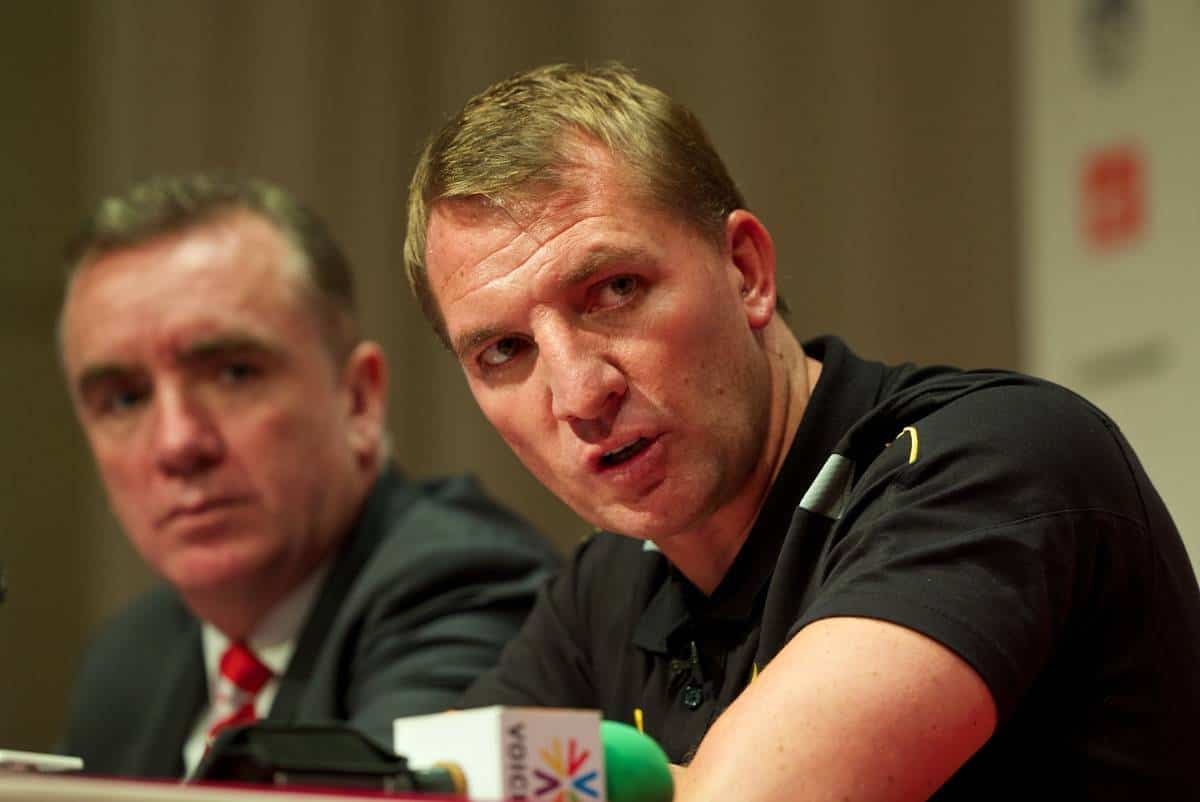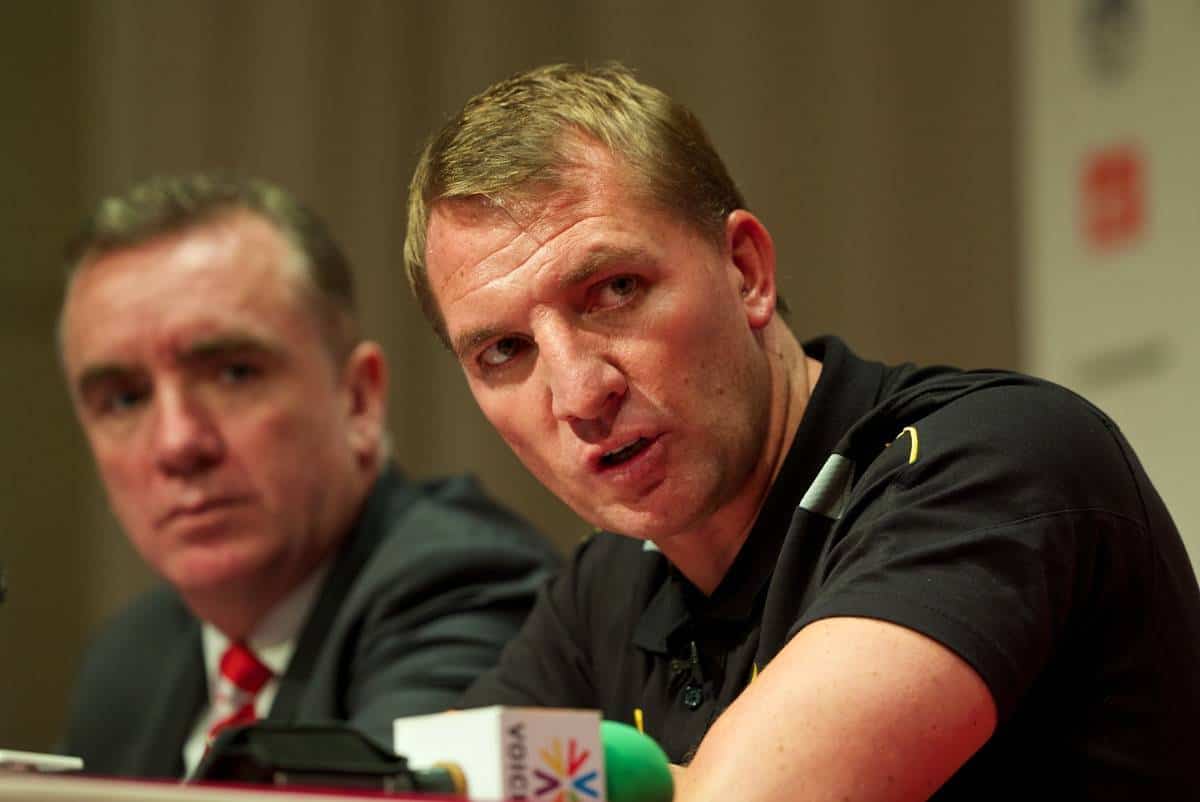 AARON: No
KARL: Not entirely, I'm fine with the "multiple heads" idea to generate leads, links and lists but I very much believe that there needs to be one person who ultimately says yes or no to each and every deal. Whether that's the manager, a committee leader or a director is up for debate, but there must be clarity and accountability and no opportunity for the blame game in future.
NEIL: These committees seem to exist at every club. We were just daft enough to give it a name and tell everyone. I don't believe the concept needs to be scrapped but clearly at least some of the personnel do.
HENRY: 100 per cent. Not exactly been a success, has it?
JACK: No, just refine it.
MAX: No, but reduce it.
MATT: The concept exists at every club, what's needed is somebody to head the committee, somebody with proven football acumen, knowledge and leadership.
Question 5. Would you appoint a sporting director?
AARON: Yes
KARL: I'm very torn on this. There are clear upsides to it but only if the right person with the right ideas is employed. A DOF or SD has so much more say on the direction a club takes than simply being in charge of transfers. Do they take over chief decision-making for the Academy? Do they hire and fire head coaches at will to work with the players they want? Are they in-line with club policy on contracts or will they acknowledge that for certain players, structures must be bent or broken? Again, clarity of responsibilities is a must if one comes in.
NEIL: If we can appoint one of the very best in world football, yes.
HENRY: Definitely. It works for other more successful clubs, so why not?
JACK: Absolutely.
MAX: Yes, only with a complete restructure and change of personnel.
MATT: Yes. FSG should have gone with what they wanted initially. Tell Rodgers one is being appointed, he either accepts it or moves on.
[interaction id="55438d83ca16d6d87fb1614f"]
Question: 6. What was the biggest mistake of last summer's transfer window?
AARON: A lack of pre-planning. We pinned all our hopes on landing Alexis Sanchez, with no (suitable) alternatives lined-up
KARL: Not forcing much more on Alexis Sanchez to be included in the Luis Suarez deal. Then opting for Balotelli and Lambert to be the only two additions in that area.
NEIL: By a country mile, not adequately preparing for the nailed on eventuality of Sturridge being injured by not buying a comparable striker in both style and quality who was suited to our preferred style of play – whatever that is! Doing that may have meant we wouldn't have spent the whole season scrabbling around trying out twenty thousand different formations.
HENRY: A lack of proven top-class signings. They were either too young (Can, Markovic, Moreno) or gambles (Balotelli & Lambert).
JACK: Not replacing Luis Suarez with a striker with similar attributes.
MAX: Not having Luis Suarez's replacement lined up before he was sold.
MATT: Not signing Sanchez/ replacing Suarez/ relying upon Sturridge. Naive.
Question 7. What is the biggest disappointment of this season?
AARON: Our failure to gate crash what is clearly a poor top four.
KARL: The lack of intense pressing, which regardless of formation or individuals, impacts on the team as a whole and the entire point of Brendan Rodgers being Liverpool's manager.
NEIL: Yet again failing to capitalise on the positivity and momentum of a title challenge and missing out on the Champions League just as the money goes through the roof is very hard to take.
HENRY: The way in which Liverpool have capitulated time and time again in big matches, and a horrid lack of a goal threat.
JACK: Brendan Rodgers not learning from his mistakes, or taking way too long to do so.
MAX: Lack of ambition within the 90 minutes.
MATT: Rodgers making the same mistakes over and again. Lucas and Gerrard together in midfield, 4-2-3-1, Balotelli as the lone forward… it's quite a list.
8. Would you sell Mario Balotelli?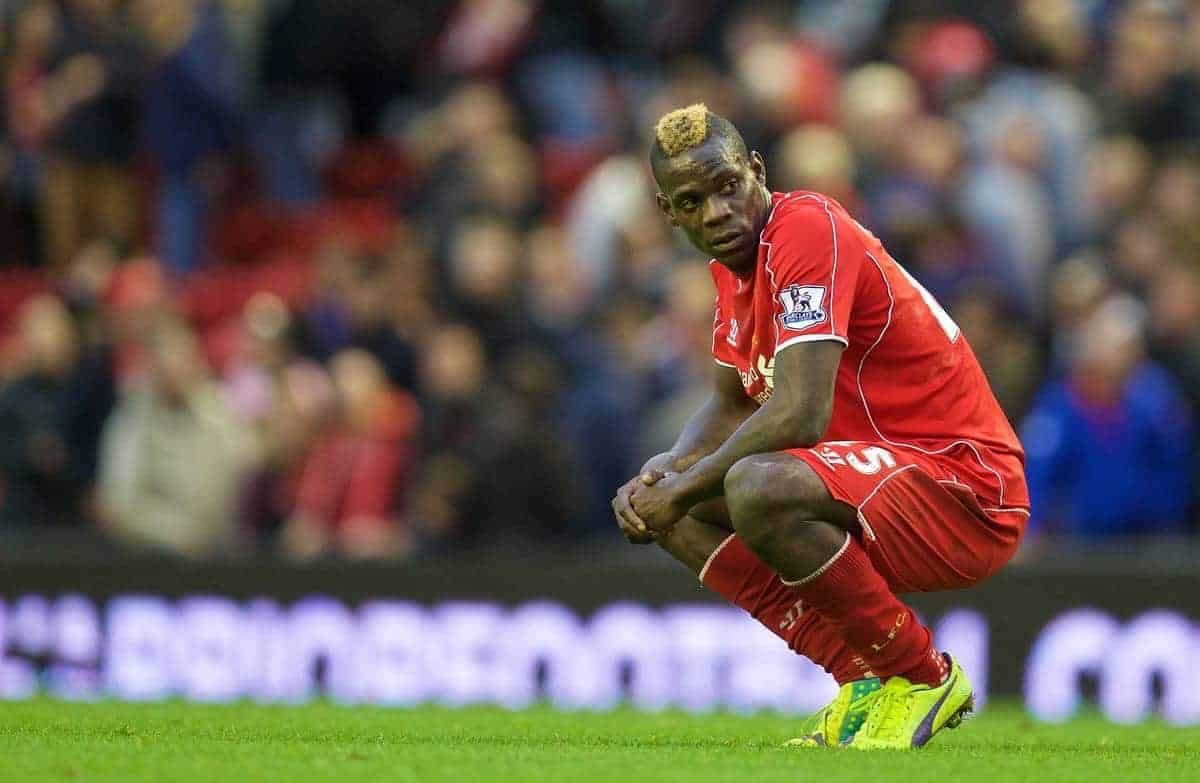 AARON: No
KARL: Yes, but that's sell for actual money, not loan or give to a Serie A team on the "promise" of funds next year or swap for biscuit supplies for the staff canteen or whatever else.
NEIL: If Rodgers stays, yes. There's no point him staying.
HENRY: I've been weighing up the decision all season, but his performance against Hull sealed the deal. Yes
JACK: Yes
MAX: Yes
MATT: Without a doubt.
9. If you could sign 2 players only this summer, what positions would they be?
AARON: A striker and a goal getting midfielder.
KARL: Striker and a powerful, destructive central midfielder.
NEIL: Two strikers.
HENRY: A central midfield playmaker and a proven international striker.
JACK: A centre-forward and a right-back.
MAX: Goalkeeper (not necessarily first choice) and striker (first choice).
MATT: Two forwards (one younger, one more proven).
10. Is Jordan Henderson good enough to captain Liverpool FC?
AARON: Yes
KARL: Yes. He's not perfectly perfect but he has enough good traits.
NEIL: I would have said it was a no brainer at the start of the season. Now I'm not as sure. Whilst Gerrard may be gone next year, the very fact Hendo becomes a pale imitation of himself when Gerrard is on the pitch indicates there may be a fundamental issue with self-belief. However, I'm willing to give him the benefit of the doubt and he would still be my choice as next captain from the current crop of players.
HENRY: Absolutely, he is hugely underrated by many. As long as we don't expect him to be emulate Steven Gerrard's feats, he'll be terrific.
JACK: Definitely
MAX: Yes, but we're in an age where we need several leaders in a team to be successful.
MATT: Short-term, yes. Long-term, no.