We put five key questions after Liverpool's start to the 2015/16 season to the This Is Anfield writers. Here, the focus falls on ex-Southampton duo Dejan Lovren and Adam Lallana.
Two players who continue to divide opinion are Lallana and Lovren. Should either of them be in our strongest XI?
KARL MATCHETT: No, neither, but I still think there's a place for Lallana to contribute over an entire season—it's rare that a strongest XI will simply be the one picked all the time and he is the kind of roaming attacker who can unpredictably find space and exploit it. The problem with him is that we never know when he's going to come up big and when he's going to be anonymous. In either case he wouldn't make my XI when all are fit and firing, mostly as I'd prefer to go with two up top. Lovren doesn't even come close to the strongest XI discussion.
HENRY JACKSON: No. Sakho remains a far more accomplished defender than Lovren, although if Lovren was right-sided I would be tempted to drop the erratic Skrtel. He has never convinced me throughout his Liverpool career, but that doesn't mean there haven't been good performances thrown in there.
DAN HOLLAND: I am a firm believer in trusting your manager. Lovren obviously impresses in training, he had a great season with Southampton before he signed for us and a reasonable World Cup. You don't become a bad player over night and there is marked improvement in Dejan this season. So yes he would be in my strongest XI. Lallana has the talent without a doubt but a match fit Firmino will surely take his place in the starting XI.
MAX MUNTON: It really feels like it needs to be now or never for Lallana, who's continuing to be too much of a passenger in games. It would be interesting to see if he would have better performances as an impact substitute. Whilst there have been heart in mouth times with Lovren, being part of a defence not to concede a goal yet, makes it difficult to criticise. He's doing well and should stay in the starting XI for consistency, if nothing else.
JOSH SEXTON: Lallana is a player who can frustrate and excite in equal measure. His ability to turn on his man and accelerate makes him a constant threat going forward, however his biggest flaw is over complicating things, by taking too many touches. When I saw the team sheet for Stoke I was livid that Rodgers had appeared to favour Lovren to Sakho, though it had been coming, but the Croatian has surprised many with two solid performances at the back. Liverpool haven't had many threats to their goal and Lovren can take some credit for that, though he still has his moments that make you worry.
ANDREW RONAN: I was surprised that Lallana was chosen over Firmino for the Bournemouth game. Lallana, undoubtedly, has plenty of talent, but he is too indecisive. He seems to just take one too many touches on the ball and a pass or through ball that is available to him goes to waste. His pace, too, is a worry for me. When he gets the ball with an opponent tight to him, he never looks like leaving him behind.
Philippe Coutinho is slightly quicker than Lallana but not by much, yet Coutinho always seems to find space because he lets the ball do the work. For example, if he has his back to goal and he knows he can turn and let the ball run across his body he'll do that, whereas Lallana will take a touch, have a look around, then turn and waste valuable time. He needs a big performance against Arsenal to warrant his name being on the team sheet for the following game.
As far as Lovren is concerned, he doesn't deserve to be in the starting XI ahead of Sakho.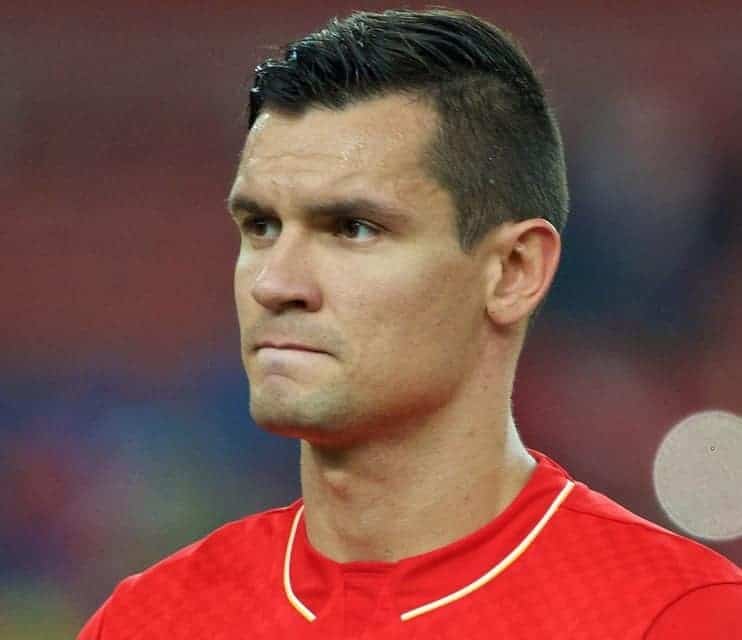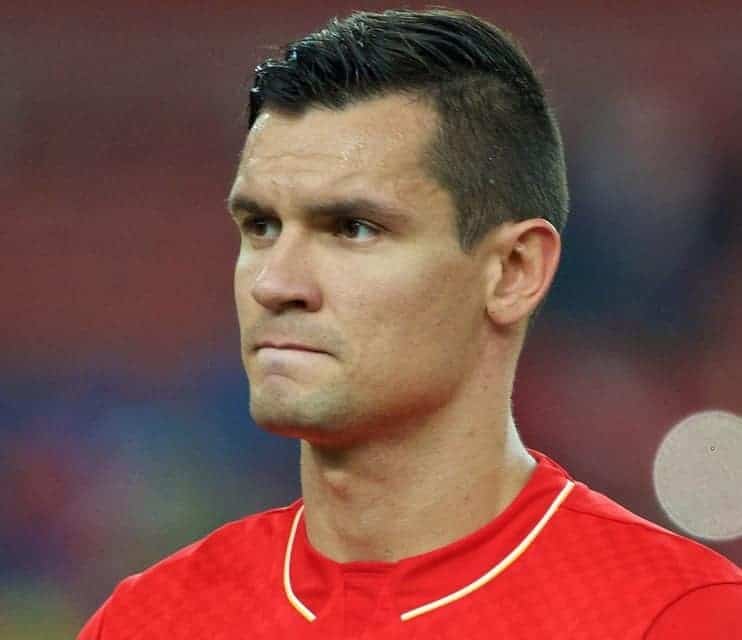 NEIL POOLE: For now, yes. While Firmino is regaining his fitness I have no issue with Lallana being used in the manner he currently is. The existence of Lallana means we can bed Firmino in without pressure. However, the moment Firmino is up to speed I see no place for Lallana in league games. However, i'd like to use him in the Europa league, to give him his chance to improve his form and compete for his place so Brendan had difficult choices to make. Lovren? No.
AARON CUTLER: Adam Lallana is a terrific footballer who should always be in or around the first XI. Yes he lacks a yard of pace and has a tendency to slow the game down but he offers creativity and goals. He may benefit from a change in formation and excel should the diamond return.
Dejan Lovren had a terrible debut season and was fortunate to be handed his start at The Britannia. That said he has done little wrong since and, now in possession of the shirt, should retain his place whilst the team is winning.
BEN TWELVES: In our strongest XI, neither of Lallana or Lovren feature for me. Mamadou Sakho should be starting ahead of Lovren after proving to be a better option. Lallana continues to disappoint and the second Roberto Firmino is ready to play from the start, he does so at Lallana's expense.
PJ VAUGHAN: I don't think Lallana and Lovren have done anything to justify their selection. Brendan Rodgers has his favourites. Markovic and Sakho have being unfairly excluded and this further emphasises one of the major failings of a transfer committee.
TOM McMAHON: Not a chance! Both are fine as squad players but they shouldn't be ahead of Firmino and Sakho respectively, who would walk into most starting 11's in Europe.
READ THE REST:
Question 1: 2 games, 2 wins, 2 clean sheets. How happy are you with the start to the season?
Question 2: Of the new signings, who has impressed you most so far?
Question 3: Two players who continue to divide opinion are Lallana and Lovren. Should either of them be in our strongest XI?
Question 4: What's your thoughts on the whole Lovren vs. Sakho debate? Would you sell Sakho this month?
Question 5: If you could sign a player for one position in this final fortnight of the transfer window, which position would it be?