We're relaunching the This Is Anfield Youtube Channel and there's more reason than ever to subscribe to ensure you don't miss a video.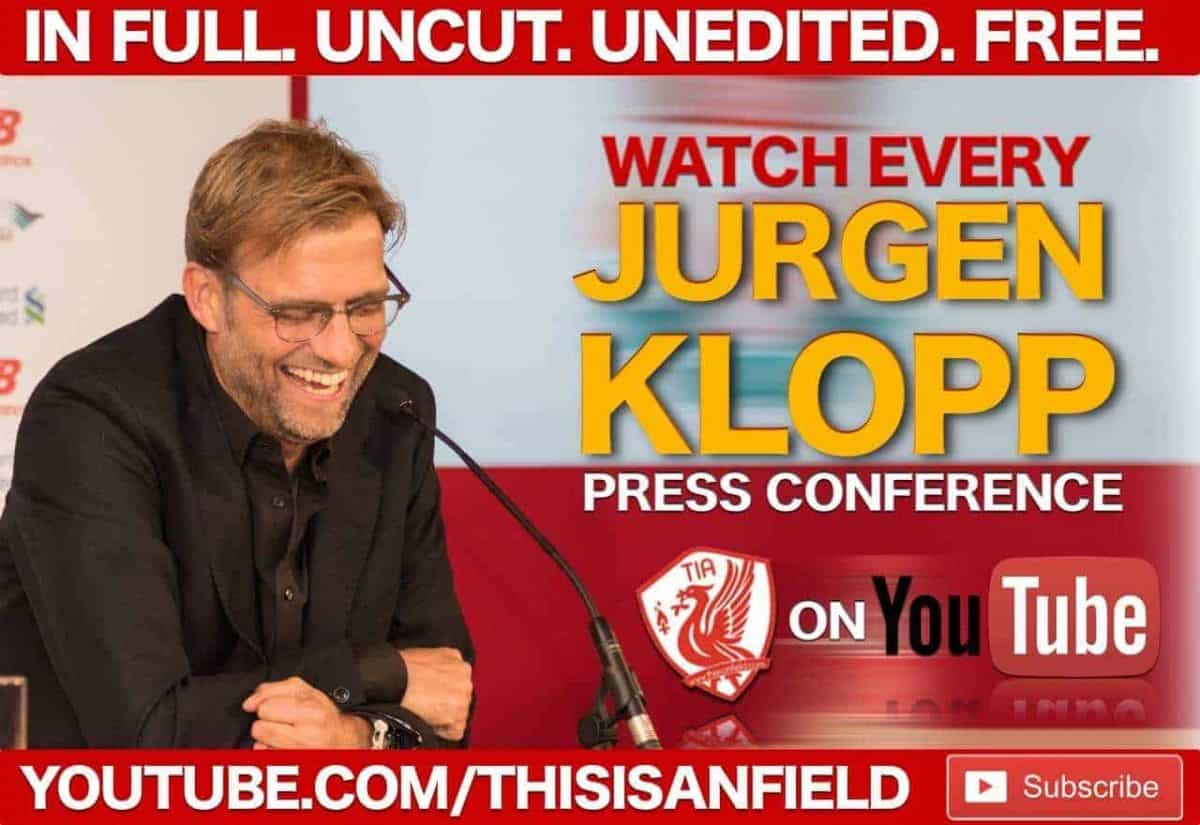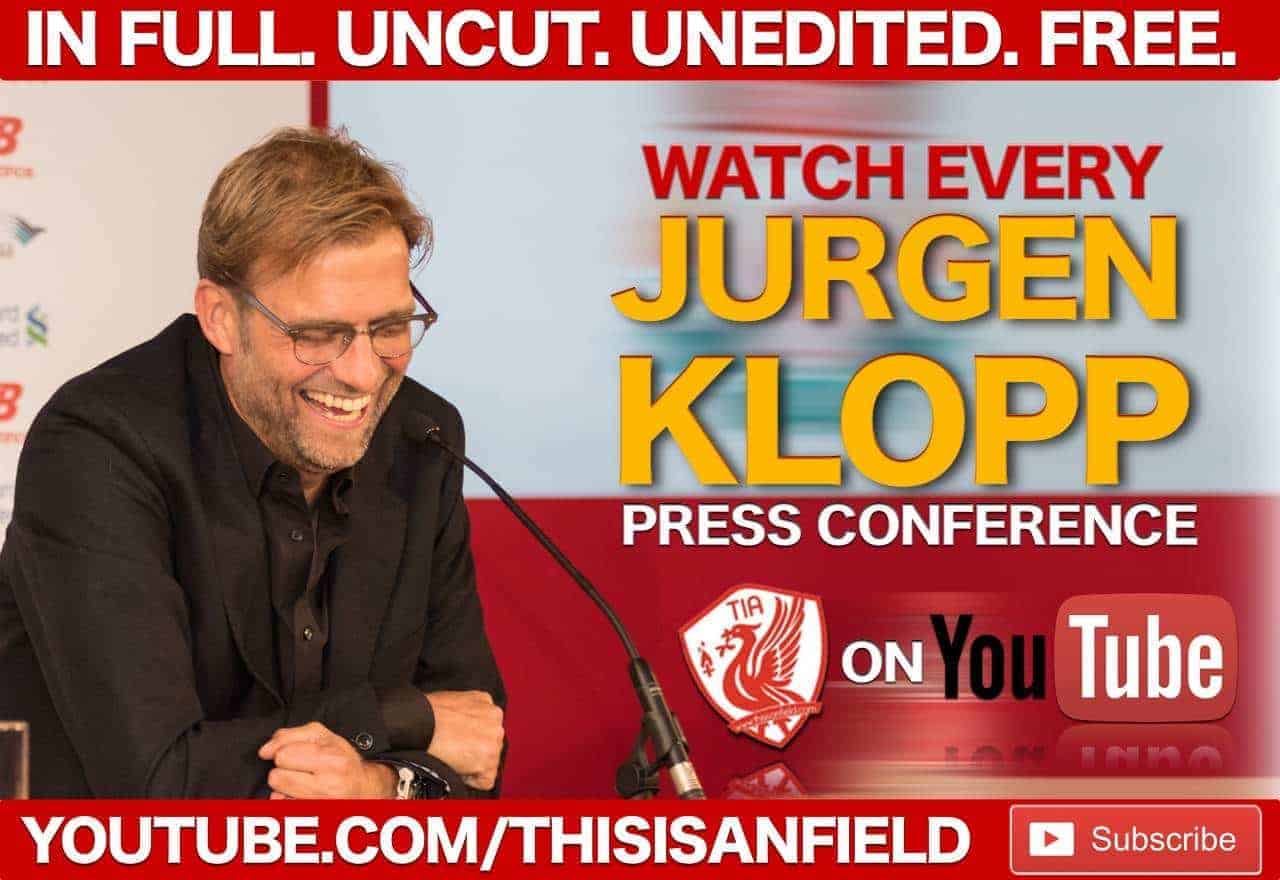 Subscribe to This Is Anfield on Youtube to watch every Liverpool press conference in full, for free
We'll be bringing you every pre and post-match press conference before all Liverpool FC Premier League games, as well as cup competitions where possible.
The press conference footage isn't short snippets or poor quality, it's HD and in full from first to last question, direct from Melwood and the stadium.
This week we'll have Jurgen Klopp's pre-match press conference ahead of Liverpool vs. Rubin Kazan, online on Wednesday afternoon. We'll also have training ground footage from Melwood of the Europa League tie.
After Kazan you'll get pre and post match press conferences ahead of and after Klopp's first Premier League game at Anfield, against Southampton on Sunday.
We'll also be bringing you fans reactions, player ratings and more – but it's the press conferences, player unveilings, behind the scenes footage and training ground video that are the main reasons to ensure you've subscribed.
All that, for free, just subscribe on Youtube to enjoy.
Subscribe to This Is Anfield on Youtube to watch every Liverpool press conference in full, for free