Liverpool manager Jurgen Klopp was happy to see his side qualify for the last 32 of the Europa League with a match to spare.
Goals from James Milner and Christian Benteke saw the Reds come from behind to beat Bordeaux 2-1 after Henri Saivet had scored from a free-kick conceded by goalkeeper Simon Mignolet time-wasting.
And while Klopp said he felt English football did not give the tournament proper credit, he was taking it deadly seriously.
"When I watched football from the German side I thought maybe the Europa League for the English clubs is not the most funny tournament – when I came here everyone gave me the feeling," he said.
"I am very happy to be qualified, the team is happy to be qualified, the club is happy to be qualified so you can be happy to be qualified if you want.
"We are top of the table, which is important but not the most important, so we will try everything when we travel to Sion in two weeks."
The German was not bothered by the mistake by Mignolet – holding on to the ball for 22 seconds – which cost them an opening goal, although he admits the penalty for Milner's equaliser was more than generous.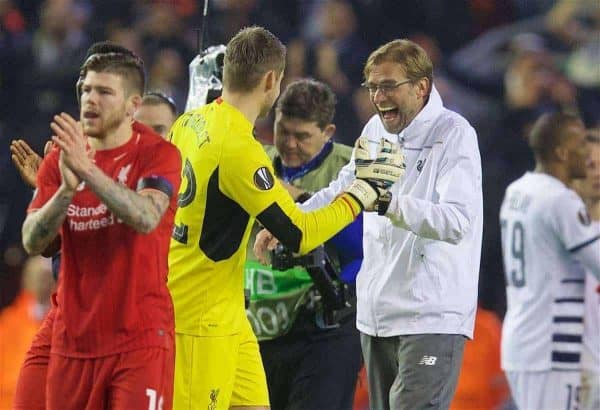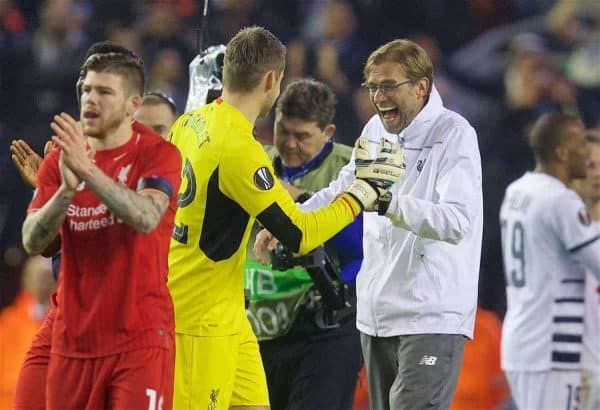 "The [Mignolet] free-kick…. I am long in this business and never had a time-play after 25 minutes from the team with more ball possession," he added.
"We got the penalty – there was contact of course – but then we could start anew.
"We made the second goal, a brilliant goal, so I am fine."