Stoke's preparation should have told them everything they needed to know about how to beat Liverpool but just in case Reds manager Jurgen Klopp has spelled it out for them.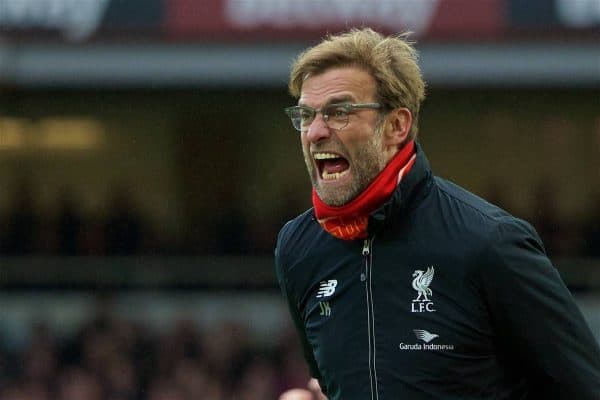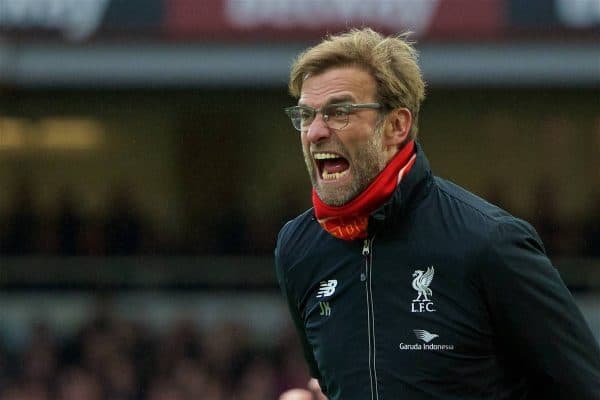 The Reds head to the Britannia Stadium, where they have won just three times in nine visits, for their Capital One Cup semi-final first leg looking to rectify the two issues which are killing their consistency.
Just 22 goals in 20 league matches is the worst return in their history and coupled with a propensity to be dominated in the air at set-pieces it makes for a frustrating time for Klopp, who saw his side lose 2-0 at West Ham on Saturday with both goals coming from far-post crosses.
"We have an issue with crosses, before we had an issue with set-plays. It is always a ball in the air," he said.
"As long as the ball is on the ground most of the time we handle it. When the ball is in the air we have some problems with the goals we conceded. We know this, we have not solved this.
"We were really serious in analysing. Clear in our words. No excuses. We have to change for sure.
"Talking is easy, changing is more difficult but nevertheless we have to do it."

Klopp is two matches away from Wembley, where he last visited as Borussia Dortmund manager when they lost 2-1 to Bayern Munich in the 2013 Champions League final, and has impressed on his players the significance of seeing things through to the end.
"It is always important because if you have the chance and you don't try to go for it then it is a waste of time," he said.
"It is not our target to be part of the final, there is only one reason in tournaments like this and it is to win it.
"How important it can be for our development is a question we can only answer in a few weeks or months."
While Klopp will be without striker Daniel Sturridge, who had a minor setback in training as he continues his recovery from a hamstring problem, Stoke were boosted by news of Geoff Cameron's successful appeal against his red card against West Brom on Saturday.
"I would suggest that this is a good time to be playing Liverpool at home because we are looking for a major reaction, and more often than not, on the back of disappointing performances, we bounce back strongly," said manager Mark Hughes.
"We are the home team and when everything clicks into gear, at home, we have shown that we can cause any team in the country big problems.
"The important thing for us is to make sure we are still well in the tie going into the second leg, and then see where it takes us."
Stoke v Liverpool gets underway at 8pm on Tuesday night. Follow @thisisanfield on Twitter for match build-up, team news and live coverage: Follow @thisisanfield

[table id=93 /]