Liverpool manager Jurgen Klopp shrugged off the prospect of having to play yet another match after a goalless draw at home to West Ham meant an FA Cup fourth-round replay.

A ninth match in 29 days forced the Reds boss, who is still managing a number of injuries, to make wholesale changes to his side but the younger players he brought in acquitted themselves well and should probably have won the game.
As it is they will have to go to Upton Park the week after next, meaning they have lost the chance of a much-needed break with a seventh successive midweek now pencilled in.
"There is nothing to say. It is how it is. I think the most important thing is everyone could see our line-up was not disrespectful to the FA Cup," said Klopp.
"It was the other way around. We thought this was the best chance for us to go through.
"They have not played together often but this young team did really well.
"We had a good structure. We had chances. We should have scored in one of the other situations. At the end it is a draw. Now we play again.
"We have another game against Everton we have to find a place for (it has been moved because of Liverpool's place in the Capital One Cup final).
"With all the things we did until now the only things we have created are next games."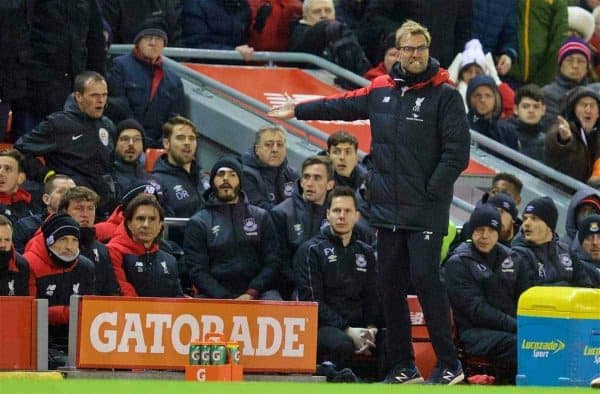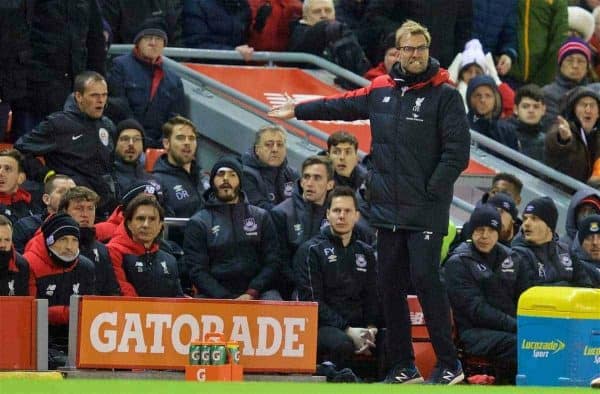 Klopp was asked whether the extra games would affect what business he does before Monday's closing of the transfer window.
"We buy a team for the rematch? Ten players or 11?" he joked.
"It should not be the reason, one game more.
"We could rest the team [who played against] Stoke so we will have fresh legs against Leicester [on Tuesday]. That is good news.
"It doesn't feel brilliant in this moment but when we go to West Ham we will have the chance to go again into the next round.
"Hopefully one of the players will come back from injuries in the next few weeks."
LIVERPOOL 0-0 WEST HAM