Liverpool may have struggled to produce a performance against Stoke City, but Jurgen Klopp's winning edge once again got the Reds over the finish line.

Let's face it, up until Joe Allen stroked his winning penalty past Jack Butland at 10:26pm, it had been a fairly excruciating night to be a Liverpool fan.
The Reds had failed to show up in a crucial semi-final, with a lack of maturity and quality horribly evident in the 120 minutes prior to the shootout.
While the negatives generally outweighed the positives, there does suddenly seem to be more of a winning mentality about this group of players.
That is almost solely down to Klopp.
Born Winner

Brendan Rodgers received plenty of unjustified criticism as Liverpool manager, but he lacked that steely edge that the great managers have in their armoury.
The Reds would almost certainly have lost against Stoke were the Ulsterman still in charge, with a 2-0 defeat probably the likely outcome.
It has taken Klopp just 111 days to reach his first final in the Anfield hot-seat, and while it may not always be easy to pinpoint exactly what he is doing differently, this is no fluke.
He has instilled a belief in his players, ensuring they fight until the very end, and having taken a while for this to come to fruition, we are now starting to see a far more resolute group of players.
Proof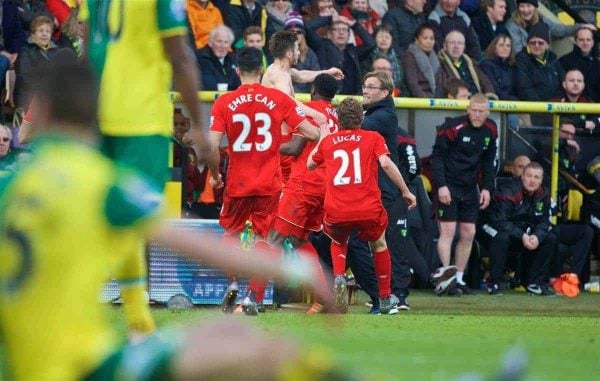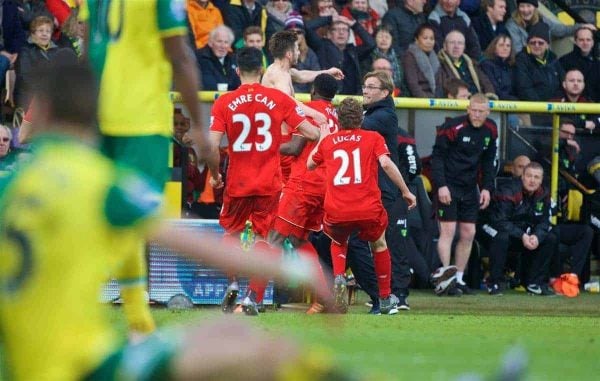 The first time we saw signs of this renewed self-belief under Klopp came in the 3-1 win at Chelsea back in late October.
Ramires' early header had put the Blues in front, and despite the west London club's 2015/16 woes, they would likely have gone on to win with relative ease were Rodgers, Roy Hodgson, or maybe even Kenny Dalglish, in charge.
Instead, they rallied, showed ruthlessness in front on goal and picked up an invaluable three points at Stamford Bridge.
The emphatic 6-1 win at Southampton in the League Cup quarter-final was similar, with Sadio Mane putting Liverpool behind within the first minute.
Past Reds sides would have crumbled there and then, but a Daniel Sturridge-inspired performance saw Klopp's men annihilate the Saints.
Divock Origi's stoppage-time equaliser at home to West Bromwich Albion in December may have been fortunate, but even the young Belgian taking on a shot at that time in the match was arguably a sign of improved confidence.

Liverpool were not earth-shattering in the 1-0 wins against Leicester City, Sunderland and Stoke, but they held firm and took their chances when they fell to them. It was very unlike Liverpool.
Drawing 2-2 at Exeter City in the FA Cup should not be deemed a good result by any means, but it really felt as though the Merseysiders were heading out at 2-1 down.
They dug deep however, and Brad Smith's equaliser proved vital in the tie. Under previous managers, Liverpool would have crashed out.
Allen's last-gasp equaliser against Arsenal continued to highlight this ever-improving belief under Klopp, while the best example came against Norwich City last Saturday.
Adam Lallana's unforgettable 95th-minute winner, just seconds after Liverpool had blown a 4-3 lead, displayed a never-say-die attitude that simply hasn't existed for so long.
The players genuinely believed they could still win at Carrow Road, despite a massive setback, and this is all down to Klopp.
We are only in the very early stages of Klopp's reign, and there have, of course, been examples of a lack of ruthlessness and winning mentality, but they will become all the more rare in the coming months and years.
Things Should Only Get Better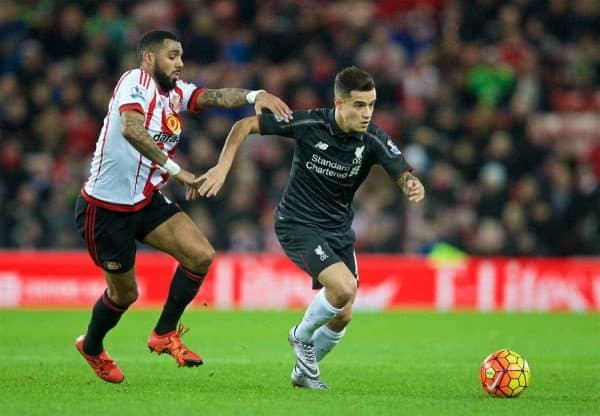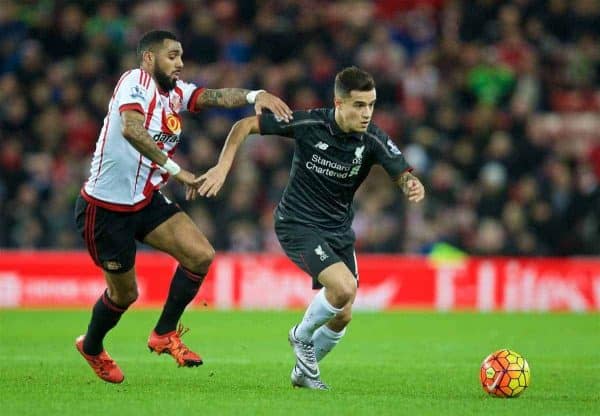 Klopp's time as Liverpool boss is still very much in its infancy, as mentioned, but the progress already made is noticeable.
The performances are disappointing on the whole, but winning matches when you fail to perform is one of the greatest attributes a team can have.
The Reds are still a long way short of the winning mindset Man United reached under Sir Alex Ferguson, or Chelsea reached during Jose Mourinho's peak years, but the signs are very promising.
Key players are due to return soon, most notably Philippe Coutinho and, dare I say it, Sturridge, which should see the levels of quality improve immeasurably.
Performing well and not winning has been depressingly ingrained in Liverpool throughout the Premier League era – Rafa Benitez and Gerard Houllier could win ugly, but were not perfect in that respect – but we are now seeing a change.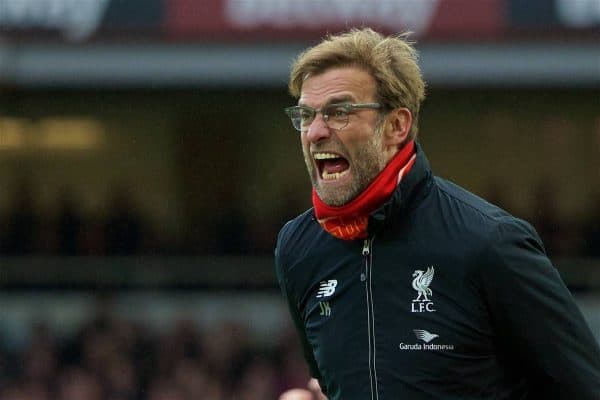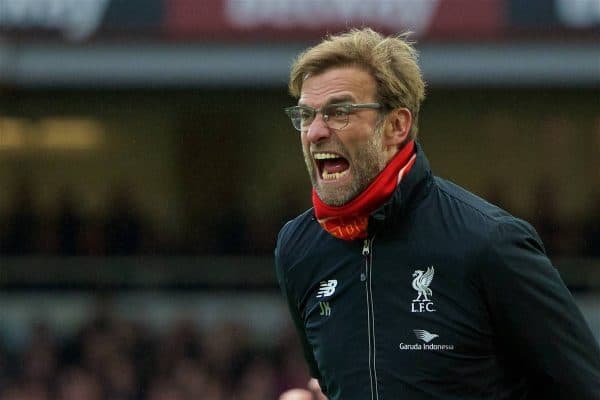 Klopp's brilliantly intense, flowing football will become the norm once he has a fully fit squad and new players acquired, but for now, this gritty edge is coming to the fore.
Sloppy points are still being dropped, and will continue to be on occasions, but the 48-year-old is steadily instilling his fantastic winning mentality into his players.
Reaching Wembley within four months of taking charge is testament to that.
LIVERPOOL 0-1 STOKE CITY (6-5 ON PENS)
[interaction id="56a887efef54eee31e2bab12″]