Manchester United host Liverpool in the second leg of their Europa League last-16 tie on Thursday looking to overturn a 2-0 deficit. Here, Press Association Sport looks at some of the issues surrounding the game.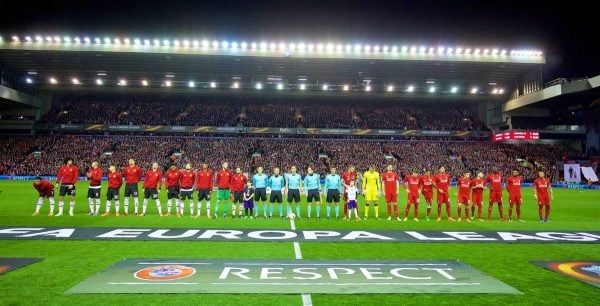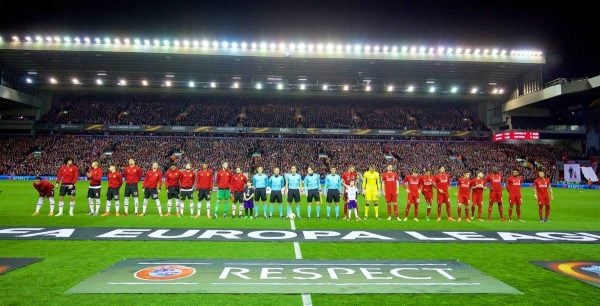 WHAT ARE THE CHANCES OF UNITED WINNING BY AT LEAST TWO CLEAR GOALS?
A 2-0 victory is the bare minimum required by Louis van Gaal's side to avoid an exit in 90 minutes.
United have won by two clear goals 11 times this season but since November they have managed it against only Stoke, Shrewsbury, Derby and FC Midtjylland.
SO WHAT IS THE PLAN LOUIS?
Having struggled to cope with Liverpool's pressing game at Anfield, Van Gaal has to strike the right balance in the return leg. His side need goals but cannot afford to concede as that would leave them requiring four.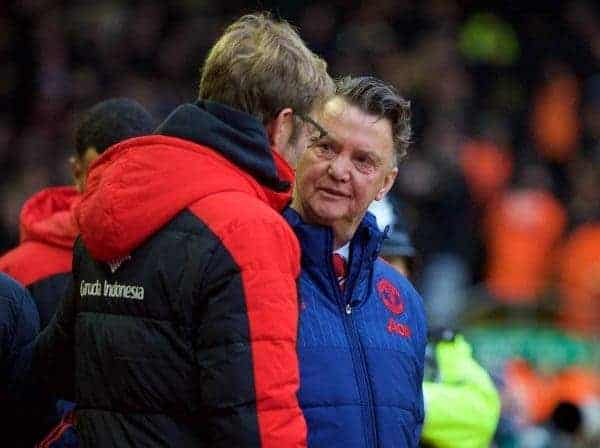 The decision to play Marcus Rashford on the right wing in the first game was unfair on the youngster, whose unexpected success has come at centre-forward, but the whole team managed just one shot on target between them.
Van Gaal has to take greater risks with a more open game in order to create more chances.
CAN UNITED GAIN ANY ENCOURAGEMENT FROM HISTORY?
Only one team has ever progressed in an all-English European tie after losing the first leg by two goals – United themselves against Tottenham in the Cup Winners' Cup in 1963-64.
United have also achieved the same feat three other times in Europe, against Athletic Bilbao, Barcelona and, most recently Olympiacos in 2013-14.
In their five European matches at Old Trafford this season they have won four and drawn one, scoring 11 times and conceding three.
WHAT IS LIVERPOOL'S APPROACH?
Jurgen Klopp is not the sort of manager who will shut up shop and look to escape with a goalless draw.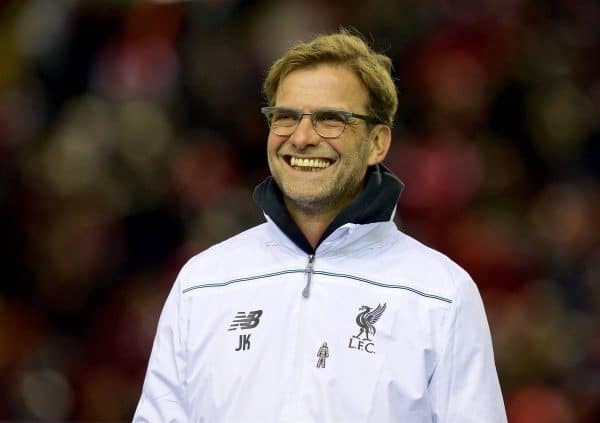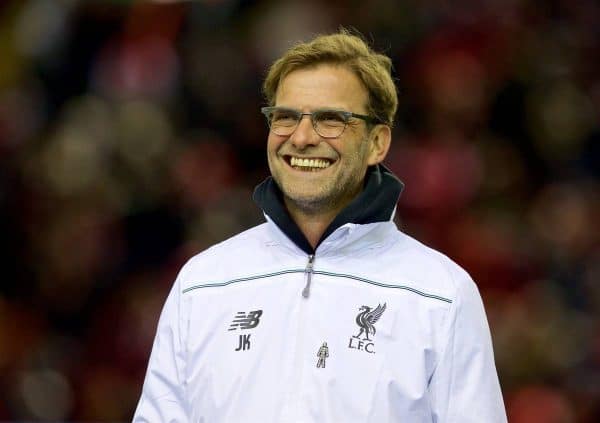 Having had a full week to recover his players and prepare a gameplan he will be expect his side to be proactive.
They are likely to employ the pressing game which was so successful in scoring twice at Anfield and reducing their opponents to bit-part players in the game, although probably at selected periods.
Klopp may employ a small degree of caution but the idea will be to exploit the space United offer them as they push for goals.
WHO ARE THE KEY PLAYERS?
Striker Anthony Martial and Juan Mata, who was anonymous as captain at Anfield, have to find holes in Liverpool's defence.

Marouane Fellaini, if selected, could exploit well-publicised deficiencies in the air providing United can win some set-pieces, having failed to earn a single corner a week ago.
Goalkeeper David de Gea may have to produce more heroics to prevent his side's task becoming even more difficult.
Liverpool's expected centre-back pairing of Mamadou Sakho and Dejan Lovren have to maintain encouraging signs of a promising partnership, while Daniel Sturridge and Roberto Firmino will look to spring the trap at the other end with pace and pressing.