Thursday night's clash between Liverpool and Borussia Dortmund will be punctuated by the notion of the quick transition – both on and off the pitch.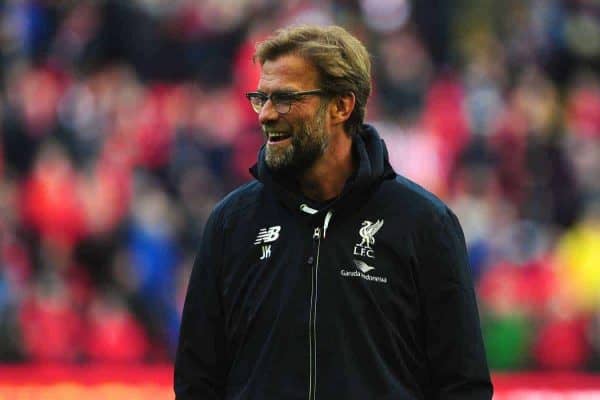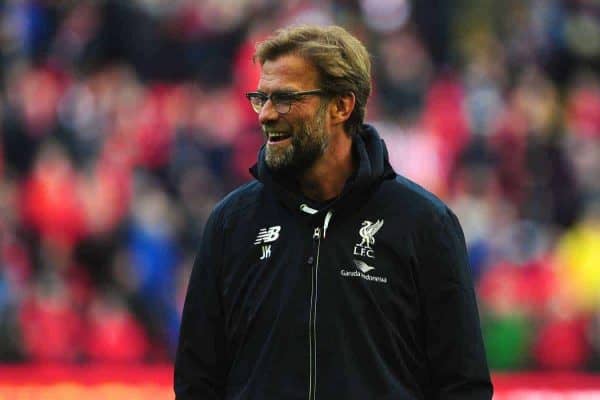 After seven years at the Westfalenstadion, Jurgen Klopp departed Borussia Dortmund last summer having seemingly wrung every ounce of energy out of the team he returned to glory against the odds. Klopp himself seemed to have burned out at the end of what was a beautiful marriage. His divorce from his beloved Dortmund has been Liverpool's gain.
Evidence of progress under Klopp was highlighted in Saturday's 1-1 draw at home to title-chasing Tottenham. Both sides offered exemplary displays of the type of gegenpressing which made the German a household name in European football. While the signs from Saturday were positive, one crucial fact remains: Liverpool did not win the game.
The demanding nature of Klopp's methods ensured the first months of his tenure offered worrying similarities to his last at Dortmund. A spate of injuries throughout the squad precluded the German from picking a settled side, consequently disrupting a training schedule that was as much about attention to detail as it was about high-intensity sprints.
Such problems have eased considerably since Christmas, yet the squad is still suffering from bouts of frustrating inconsistency: Liverpool have played 21 games in all competitions in 2016, with eight wins, seven draws and six defeats in that time. The pattern is clear; Klopp's Liverpool are a work in progress, and the manager is willing to wait to get things right.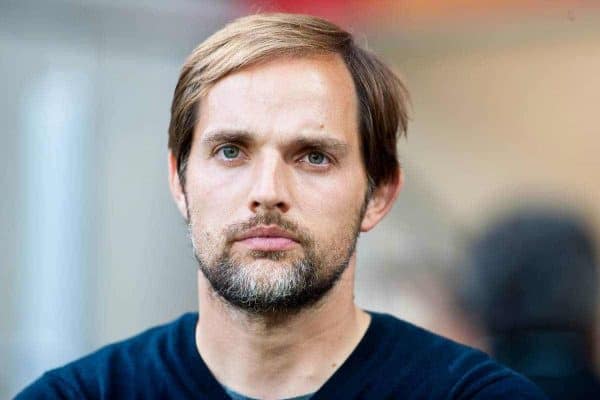 Worryingly, Thursday's Europa League quarter-final could give Liverpool's players with a chastening example of what Klopp would like them to be. His departure from Dortmund did not herald the end of "heavy-metal football," rather new coach Thomas Tuchel tweaked what was already in place with devastating results.
When Klopp arrived at Liverpool, he bemoaned the pervasive sense of angst that swirled around Anfield, noting that it was adversely affecting performances. He remarked that players were too tense when in scoring positions and that they needed to recover from setbacks over the course of 90 minutes. The smooth alacrity with which Dortmund go about their business was probably an unfair place to start a comparison, but if this Liverpool squad wants to demonstrate progress, there could be no better opponent against which to measure themselves.
Despite improvements, this remains a team with a distance to travel under the German. The glaring difference between the two sides at present is the dynamism and belief at which Dortmund are able to execute the final ball when in advanced positions.
Klopp has managed to ensure Liverpool regain the ball higher up the pitch, but their ability to execute in the final third remains haphazard. On the occasions the players pull it off, it can be sublime. More often than not, there's an incorrectly weighted pass here, a wrong option chosen there.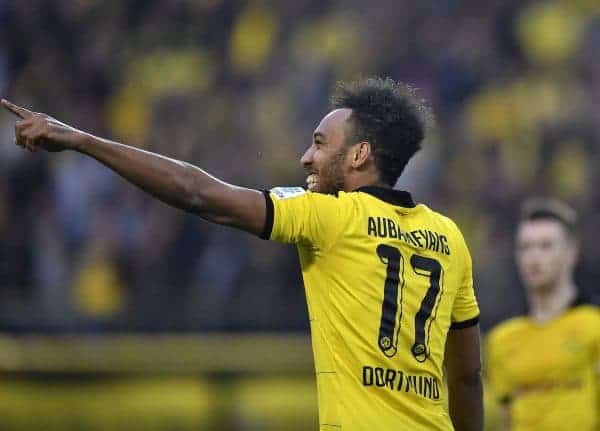 Dortmund will offer a glimpse of what this type of football looks like when all the cogs in the wheel are well-oiled. The attacking trident of Marco Reus, Henrikh Mkhitaryan and Pierre-Emerick Aubamayang are a mesmerising blend of force and finesse. Indeed, far lesser lights have caused chaos in the Liverpool defence this season. A goal haul of 73 between the three at the beginning of April tells its own story.
An upturn in the performances of their side's centre-halves has offered Liverpool fans cause for optimism. Dejan Lovren has shown glimpses of the form which persuaded Liverpool to spend £20 million for his services back in 2014. Mamadou Sahko has finally won over fans after an unconvincing start to his Liverpool career and has shown encouraging leadership qualities in recent weeks.
However, alongside Lovren, the suspicion is that Liverpool fans will never be able to rest easy with the pairing. Lovren still has the capacity to resemble an oversized rabbit in the headlights, evidenced by him almost ending up in the Kop on Saturday such was his desire to back away from the onrushing Harry Kane.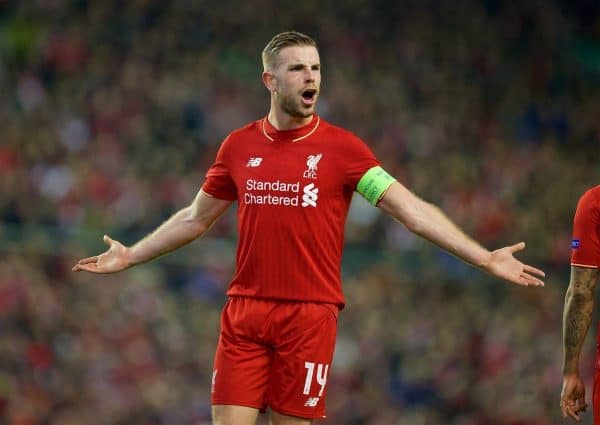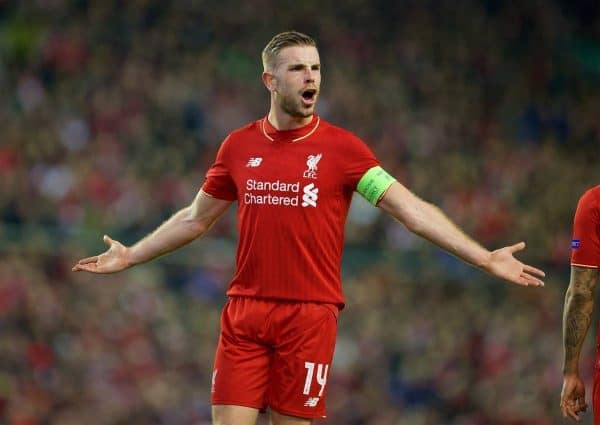 Should the midfielders fail to provide adequate protection, it is worrying to think what Reus et al might do to the heart of Liverpool's defence.
On a night when transitions will be key, it is vital Liverpool's two sitting midfielders perform. Jordan Henderson has had to endure a frustrating season punctuated by a number of injuries and a resultant loss of form.
Reports emerged last month claiming that Klopp would be open to selling his captain in the summer despite his popularity on the terraces. Thursday will offer an opportunity to show the manager he can perform the desired role against the best opposition. The worry is that he might come up short.
For all the willingness shown and effort expended, Henderson lacks the top-class quality which would allow Liverpool to make more seamless transitions.
Quite often he will break up the play and play the ball forward, but thereafter, his contribution to the next phase can be a little ponderous or lack the necessary level of technique and self-assurance.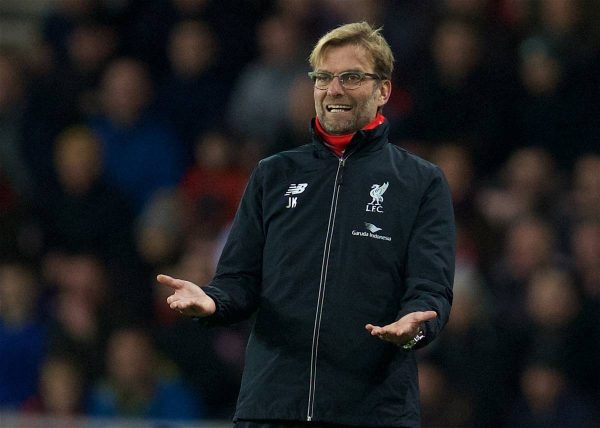 Dortmund have adopted a style which emphasises a greater focus on possession under Tuchel, with the team now averaging 60 percent possession versus 52 percent in Klopp's final year at the club.
Liverpool's midfield will have to be diligent in screening the back four, simultaneously being clever enough to get the team up the pitch on those transitions when they recover possession.
As evidenced by their demolition of Spurs earlier in the tournament, Dortmund are a fearsome opponent who Klopp rightly labelled "the best in the tournament." How Liverpool deal with their myriad talents will offer the manager a valuable progress report on the transition that he himself has undertaken.
Liverpool's romance with the charismatic German is still in its infancy. At the Westfalenstadion on Thursday night, Liverpool's players may find themselves with the sinking feeling that they haven't yet measured up to his ex.