Jurgen Klopp has shown a strong faith in youth in his first six months at Liverpool, and on Tuesday afternoon he explained his approach to development.
Klopp named Danny Ward (22), Connor Randall (20), Brad Smith (21), Kevin Stewart (22), Jordon Ibe (20) and Sheyi Ojo (18) in his lineup for Sunday's 2-1 win away to Bournemouth, and was pleased with the results.
Each of those academy stars produced a strong performance at Dean Court, with Ibe and Ojo combining well to drive the Reds to victory.
The Liverpool manager has routinely looked to his youth reserves to supplement his first-team squad, and speaking to reporters on Tuesday he stressed that they "have to deliver" when given the chance.
"A few weeks ago we had a session only with younger players. After the session we brought them all together and I said 'my impression is wow, what quality'," he said.
"Now we have to answer the question of why only a few go through.
"I say 'it's only about you, you have the skills you need'. I have to prove that I really think what I say, so I was really pleased with them.
"It was very intensive, and very good, against a team [in Bournemouth] that will play Premier League football next season, that play really good football.
"The world is not perfect, we can't give them a game where everyone knows we'll win 5-0 to give them confidence.
"Now it's their job to work so hard that it will not be their only game."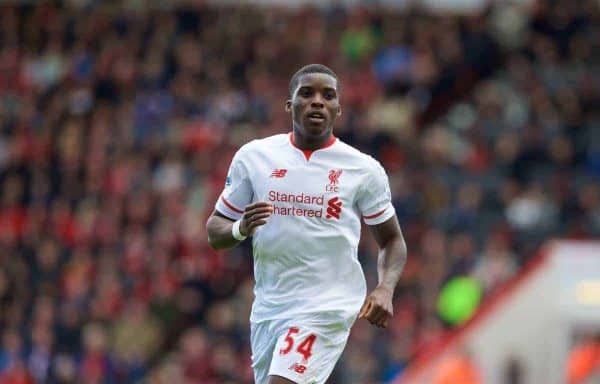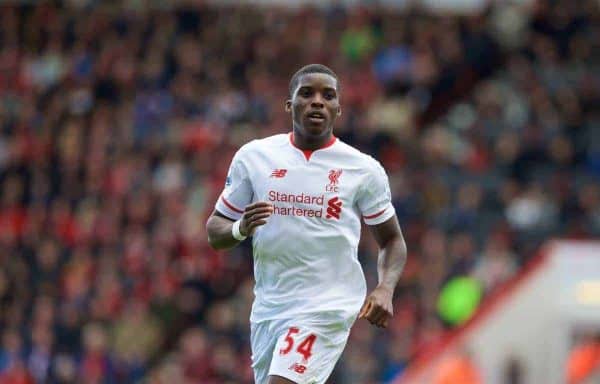 Bar Sunday's debutant Ward, this was not the first supporters had seen of these young players, with Liverpool's FA Cup and League Cup runs featuring a number of new faces.
Klopp was clearly impressed with their performances in both competitions—enough to trust them in the Premier League.
But as the German continued, he stressed the need to take their opportunities, and have the right attitude to fulfil their potential after earning their move to the club.
"In January when we brought a few guys back from loan, it was really exciting to see all of them," he explained.
"It's not only one session where you make a judgement, I need to see more and more often.
"The one thing is to give them the opportunity, the other is to use the opportunity and they did that. All of them.
"You saw Cameron Brannagan in the Capital One Cup—what an outstanding talent—and the same with Pedro Chirivella.
"Liverpool players shouldn't be tested in their own club, they should be tested before they join us, and they can use our training to make [themselves] better.
"It's easy to say it's the attitude of the player. Most of them, nearly all of them, have the perfect attitude.
"So it's about how we train them, when we can give them the opportunity.
"So this was perfect, on this hard way that we had to go to learn that much about these young boys.
"The future of Liverpool looks really nice with all these young players.
"But in the end, we are a big club, we have big goals, we need to win big games, and you cannot always bring in young players.
"We have to educate them, show them we can trust them, and then they have to deliver."
Klopp was speaking ahead of his first Merseyside derby. He hinted at the regular first-team players but returning to the starting XI, but if the boss calls upon the likes of Ojo and Stewart against the Toffees, they will be expected to continue their positive performances.