Germany manager Joachim Low has revealed talks with Bayern Munich midfielder Mario Gotze about rejecting an offer from Liverpool.
Liverpool were believed to have made a £20 million bid to sign the former Borussia Dortmund star, in an effort to reunite him with former manager Jurgen Klopp.
But Gotze moved to commit his future to Bayern on Monday, saying he was looking forward to working under incoming coach Carlo Ancelotti.
Gotze is currently away with the Germany squad in preparation for Euro 2016, and speaking at a press conference on Wednesday, Low explained his recent interactions with the 23-year-old.
Low said that Gotze had received offers from elsewhere, but he "wants to prove himself" at the Allianz Arena.
"I've been in constant contact with Mario and he's kept me informed all the time," he explained.
"He's had a long talk with Ancelotti and I think a few falsities were said about that.
"But a coach can never give a guarantee and he told Mario that everybody starts from scratch from the start of the season under him.
"Mario has had offers, but I always felt he is in Munich with his heart and he wants to prove himself there.
"He told me he wants to stay in Munich and take his chance with the new coach and I think that's a fine decision because it's what his feeling tells him to do, so it's the right decision for him."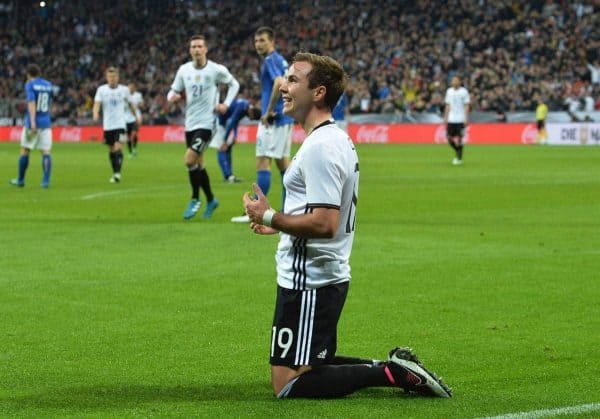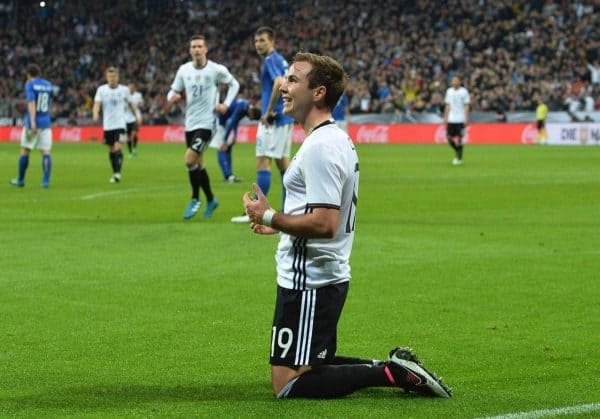 This comes as a bitter blow for Klopp as he plans for his first full campaign as Liverpool manager, having identified Gotze as his key target for the summer.
The Reds have already secured the signings of Loris Karius, Joel Matip and Marko Grujic, but Klopp is in search of a star quality in attack.
Gotze would have provided this, and at 23, the World Cup winner has plenty of scope for development under an experienced manager.
Unfortunately, this is set to be Ancelotti, who will take over from the Man City-bound Pep Guardiola in July.
Ancelotti has a number of top attacking talents to call upon, including summer signing Renato Sanches, and there is no guarantee that Gotze will start in a regular role next season.
With just a year left on his current contract, Gotze has it all to prove under his new manager.
Klopp has previously spoke about wanting players who are prepared to 'push the train, not jump on the moving train'.