The UK has chosen to leave the European Union, in one of the most historical moments of the 21st century so far.
In an event that has reverberated across Europe and around the world, those who voted to leave the EU pipped those who opted to remain by 52 per cent to 48 per cent, with the result confirmed on Friday morning.
The decision will have a huge impact on various aspects of British public life, with sport one of those set to be affected.
The freedom of movement principle has allowed sportsmen and sportswomen from the EU to compete in the UK without the need for a work permit, unlike non-EU citizens.
Using the Home Office's current ruling as an example, which demands non-EU players must have represented their country in a certain percentage of matches, over 100 Premier League players would have failed to be granted a work permit, had the UK not been part of the EU.
While the likes of Dimitri Payet, N'Golo Kante and Anthony Martial all fall into this category, Liverpool would also have been affected.
Philippe Coutinho was able to avoid the Home Office's aforementioned ruling, having gaiend European citizenship prior to his move to Anfield in 2013.
A report in the Telegraph names eight more players – Emre Can, Alberto Moreno, Jose Enrique, Adam Bogdan, Simon Mignolet, Dejan Lovren, Mamadou Sakho and Tiago Ilori – as players in the current squad who would not automatically qualify for permits.
Once Britain is no longer in the EU – which will take at least two years – it would not be possible for Liverpool to acquire the services of such players.
19-year-old Allan Rodrigues is heading out on loan to Europe again next season, in order to gain a work permit, and while that shouldn't be an issue for the Brazilian, he will end up being one of the lucky ones in terms of timing.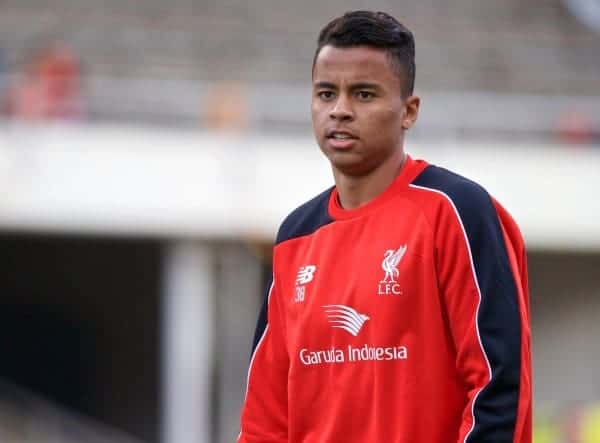 English clubs' chances of signing young players in general will be seriously affected, with the current ruling that clubs inside the EU are able to buy players aged 16 or over.
That will change once the UK is no longer in the EU, with only players aged 18 or over being able to be acquired, which will give European competitors an advantage over English sides.
That will likely then see English clubs having to pay a premium on such players once they are eligible to play in England, and clubs won't be able to sign up young talents and sell them on for profit.
This huge breaking story has the potential to change British sport in a big way.
For the city of Liverpool – which was crowned the European Capital of Culture in 2008 and has benefited from millions upon millions of EU money being invested — the repercussions could be far more significant.