As the dust continues to settle on the 2015/16 season, we pick five key areas Liverpool must improve on the pitch in order to enjoy an improved 2016/17 campaign.
After a long and ultimately unrewarding season, the Reds will be desperate to ensure next year proves to be a campaign of better fortunes.
But for a more successful year to transpire in Jurgen Klopp's first full season in charge, the Reds will need to develop significantly in a number of areas of their game at both ends of the pitch, as well as shaking off aspects that plagued them throughout last season.
Here are five areas Liverpool must improve for next season as they look for a productive maiden campaign under Klopp's guidance.
Defending Set-Pieces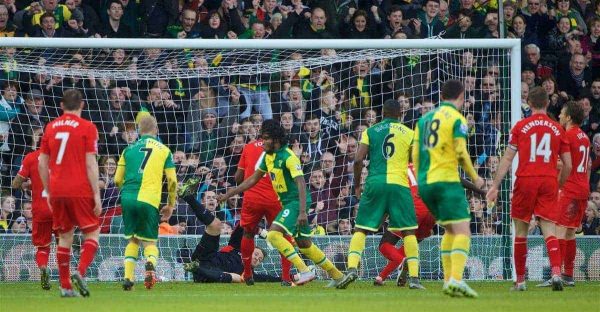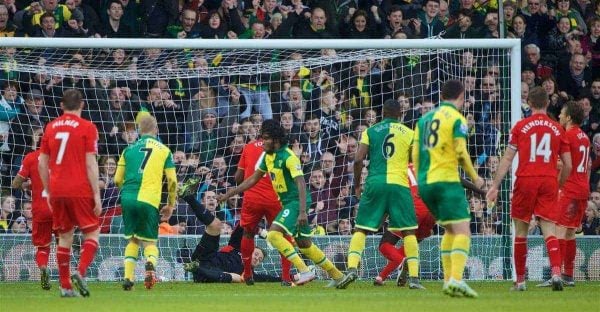 Defending set-pieces has been a well-documented weakness of Liverpool's for too long, with too many goals conceded from balls delivered into the box.
Time and again last season, uncertainly at defending balls in from free-kicks and corners cost the Reds, with a breakdown of system and communication proving their undoing all too often as they shipped 50 league goals.
Only the three relegated sides and Swansea conceded more goals from set-pieces than the Reds – the Welsh club also the only team to concede more than Liverpool's 12 goals let in from corners.
Added to being the third most error prone side in the league – the Reds conceded 11 times down to their own defensive mistakes in 15/16 – it makes for a recipe for disaster that unquestionably needs correcting.
Klopp's men have to improve their organisation, leadership and decisiveness when defending set-pieces, and the manager will be hoping the arrival of 6'3″ centre-back Joel Matip and new goalkeeper Loris Karius will help in this area.
Attacking Corners

One of the most frustrating traits of Liverpool's on-pitch performance last season was their wastefulness with corners.
For the second year running, the Reds were far too ineffective in just about every aspect of attacking corner situations.
Deliveries were largely inadequate for the most part, too often failing to beat the first man at the near post or finding a red shirt in a danger area within the box.
In a damning statistic on this, Liverpool won more corners than any other Premier League side last season (265) but scored from them on only 10 occasions, showing how unproductive corners proved to be throughout the campaign.
Goals from corners and set-pieces may be a more unglamorous side of the game – and certainly not a basis for a game-plan by any means – but taking advantage of such situations is just as important as any.
This level of wastefulness must be addressed and output has to improve next year and again Matip's height and presence could aid this.
Holding Leads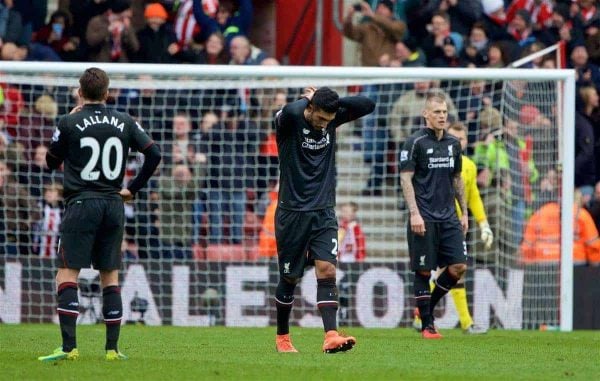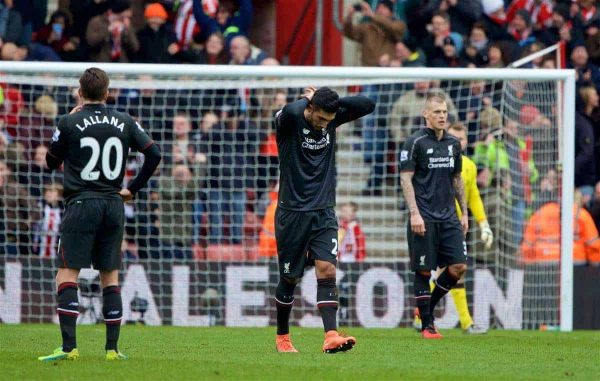 Though great at coming from behind last season, the Reds were plagued throughout by an inability to hold on to winning positions, unsurprisingly resulting in posting a record-equalling low eighth placed finish.
Under both Brendan Rodgers and Klopp, Liverpool surrendered winning situations and far too many points, and this is arguably the most essential area for what will be a new-look Reds team to improve.
A huge 19 points were chucked away from commanding leads in 15/16 – more than any other Premier League side – a total that had they held onto, would have secured a runners' up finish and Champions League return.
Most frustratingly, the Reds collapsed against sides that should have been seen off for the most part, squandering two-goal margins against Sunderland, Southampton and Newcastle, as well as surrendering leads against Norwich and West Brom, among others.
There can be no doubt that failure to stay concentrated cost Liverpool dearly last season, and there must be an improvement in the doggedness and resilience of the team to hold on.
That will hopefully develop with more steely personnel added, but it was a sloppy feature that needs stamping out.
Improving Home Form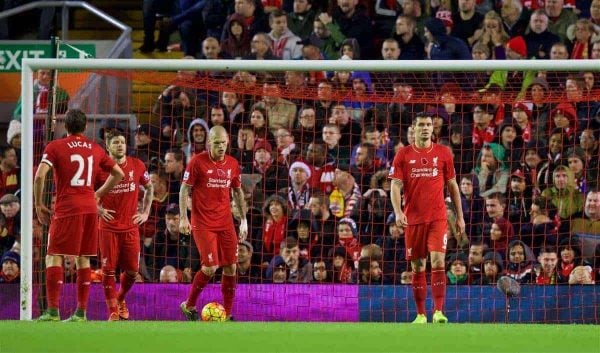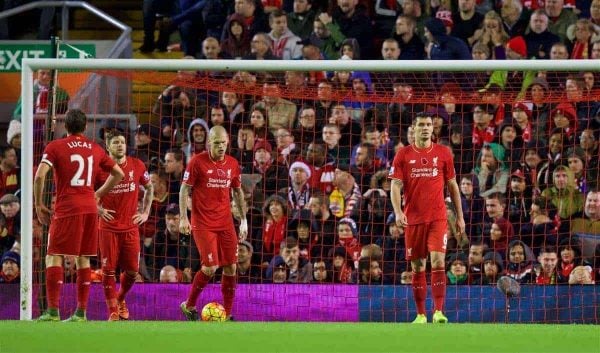 The Reds can attempt to make use of a season without European football to enjoy a more productive domestic campaign, and strong form at Anfield will be vital to making that happen.
Having won 16 of 19 home league games in 2013/14 season, Liverpool have won just 18 of the 38 played across the two campaigns since – a damming statistic of the Reds' struggles on home soil.
Under Rodgers and Klopp, Liverpool may have lost only three times at Anfield in the league last season – four in all competitions – but disappointingly, they won just eight league games and drew the same amount, with only Chelsea posting more stalemates.
Anfield has been all too easy for away sides to visit the last two seasons, with teams that should be disposed of in L4 – such as Norwich, West Brom, Sunderland, Newcastle and Crystal Palace – all enjoying good afternoons and taking points home.
For Liverpool to deliver a good league campaign and European football to return, home comforts will need to be re-established and Anfield must become a fortress again.
Beating 'Lesser' Sides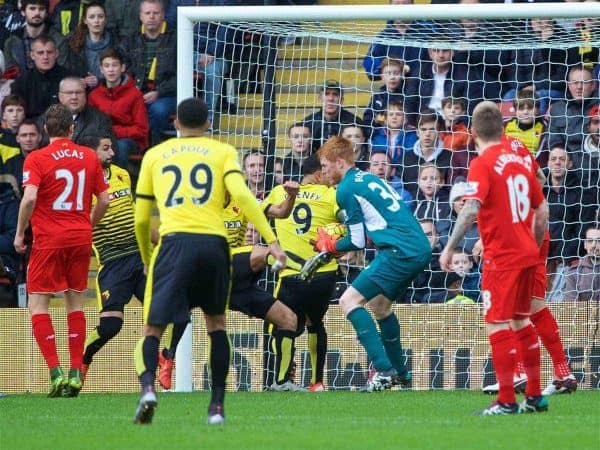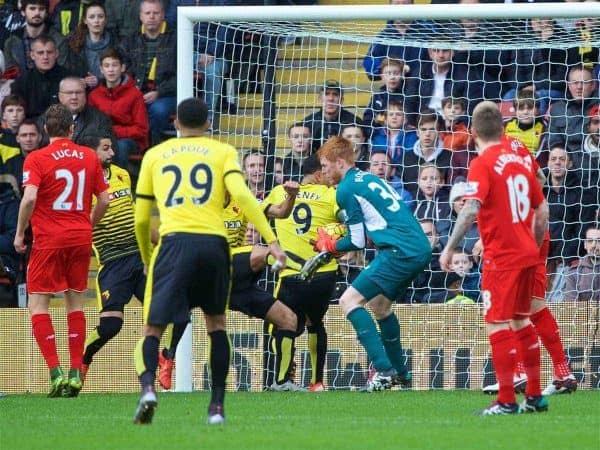 Another vital component for Liverpool to establish again is beating the 'lesser' sides in the Premier League.
The Reds failed to register wins at Anfield or on the road against West Brom, Newcastle, West Ham or Southampton last year – no wins in eight games against teams that should see a healthy points total amassed.
Added to by defeats against Watford, Palace and Swansea, as well as dropped points with draws against Norwich and Sunderland, it is plain to see Liverpool's inability to beat some of the league's smaller sides was problematic.
Though certain results were arguably a consequence of prioritising the Europa League, without that excuse next season, it is of paramount importance that this improves.
The Reds cannot afford to be as forgiving against the equivalent teams next year, and such games simply must become a tool for routine victories.
Rectifying this, as well as the other areas, would position Liverpool well for a positive season.
Where would you like to see Liverpool improve on the pitch next season? Let us know in the comments below.
(Stats via Whoscored, Squawka & Transfermarkt)