Steven Gerrard admits there are no plans for him to return to Liverpool in a coaching role alongside Jurgen Klopp.
The former Liverpool captain said he remained in contact with the German boss but there have been no plans for a return for the midfielder.
The current LA Galaxy star has been working towards his UEFA 'A' license and has expressed his desire to start a career in coaching when he retires from football.
The Kop legend is expected to retire at the end of the 2016 Major League Soccer season when his contract expires with LA Galaxy.
The Reds hero has been linked with a return to Liverpool since departing in 2014 but in a recent interview with Laduma, Gerrard admitted there wasn't a vacancy for him at the club just yet.
"People need to understand that Jurgen Klopp is his own man," said Gerrard.
"He's got his own team of people around him and that he is very happy and content with.
"Of course, I've got a huge Liverpool connection and Liverpool is in my heart and always will be but there's nothing to really comment on.
"There's no future decision to work with Klopp. I get on really well with him and we're in contact, but there's no job opportunity there at the moment."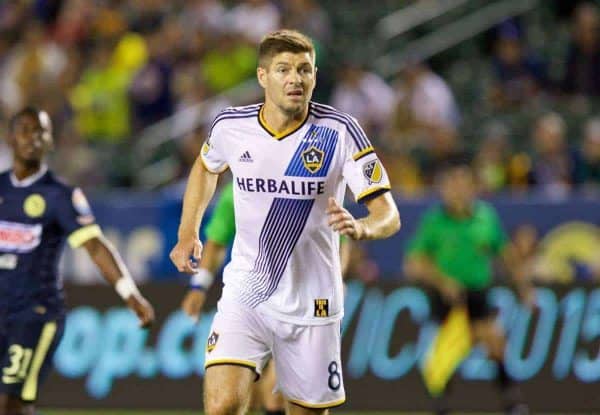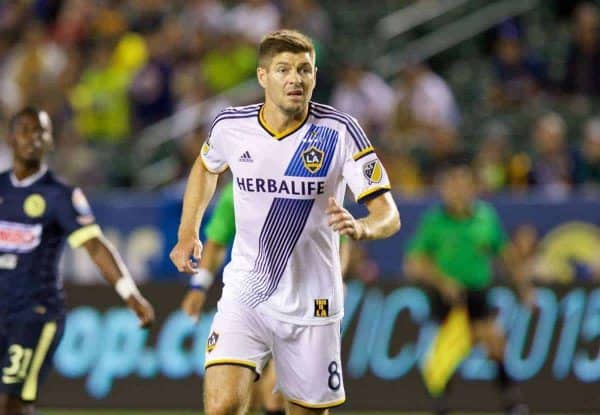 The 36 year old recently returned to Melwood to take part in training last December and enjoyed his time with Klopp and the Reds squad.
The captain admitted he was a "big fan" of Klopp and he hoped the German would bring success back to Liverpool next season, but Gerrard won't be a part of his coaching staff.
"If I had something to say, I wouldn't keep supporters waiting," said Gerrard.
"I'm not the type of person that will keep something under my hat and sort of wait and delay but there is absolutely nothing to say on my future beyond this MLS season at the moment.
"I know I'm coming to the end pretty soon. I just want to try and enjoy every last moment really.
"The one thing I'm going to miss is walking on to the pitch. I'm going to miss that buzz very much because that's what I play the game for."

The MLS season ends in October and Gerrard's already indicated it will be his last campaign as a footballer.
He works as a pundit for BT Sport but after expressing a desire to move into coaching, it will be unsurprising if Gerrard is given lots of offers.
The former captain still reminisces over life in Liverpool though and despite his love for life in California, he's looking forward to a return to Anfield and its redeveloped Main Stand, saying "it's my favourite stadium."
"You know, those fans are very unique and special. They follow the team all over the world in the numbers," he explained.
"Some of the atmospheres I've played in at Anfield are difficult to describe, the noise and the passion and the atmosphere.
"I'm just really happy and pleased that they are developing that stadium and not moving to a new stadium because it's got a lot of history there and a lot of special moments.
"I'm really looking forward in the future to go back and watch Liverpool there and enjoy the atmosphere."