Liverpool manager Jurgen Klopp has admitted he is planning to take two of his impressive academy stars on this summer's US tour.
Klopp has utilised the young trio of Trent Alexander-Arnold, Ovie Ejaria and Ben Woodburn in the Reds' pre-season friendlies so far, with each producing impressive displays.
Furthermore, the likes of Cameron Brannagan, Ryan Kent, Connor Randall, Pedro Chirivella and Marko Grujic have also featured, though they are likely to remain in Klopp's first-team plans for the 2016/17 campaign.
In particular, Woodburn's performances in attack, scoring twice and laying on two assists in 135 minutes, have led to widespread acclaim.
But speaking to reporters after Sunday's 2-0 win away to Wigan Athletic, Klopp looked to temper this enthusiasm, suggesting that at least one of Woodburn, Ejaria and Alexander-Arnold would remain on Merseyside while his squad take to the US for three summer friendlies.
"I think we'll take two of them, but no final decision. It's not about taking them," he said.
"I think in the last few years in England it's always a lot of youngsters in pre-season and everyone is excited about how good they are, then you never hear something about them.
"I don't want to do it like this—100 percent not—we see the qualities and we want to improve these guys, we want to develop them.
"That's what we do. It's not about America. Ejaria, Trent Alexander and Ben are still in school.
"OK at the moment it's holidays but they have a few other things to do.
"That's how life is, our lives were the same. We will be with them, help them, and we know about their qualities so it's the best situation."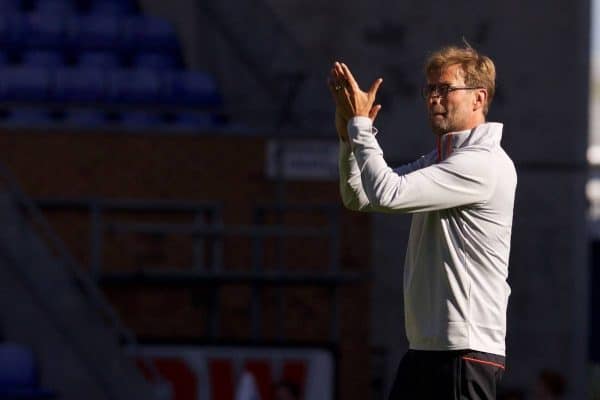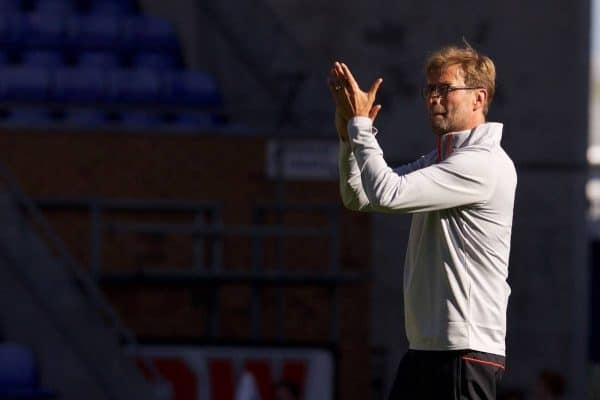 Klopp's approach to youth development is admirable, with the German looking to dampen expectations over the likes of Woodburn, who despite his mature displays is only 16 years old.
As he continued, Klopp conceded that he enjoyed watching young players rise into high-profile roles, but stressed that now isn't the time for his trio of pre-season stars.
"I really like these stories. The problem is that you can make these guys is that you write too much about them. You have enough time, they are young enough.
"You can write about them when they are 18, 19 and don't bring them into the situation of going to school and not going to school, meeting the friends.
"I couldn't have explained in this age what happens to me in this moment so cool down, everything is good.
"We are something like their family and we will really keep an eye on them.
"But it's not important who will join us in America. We are are not going there on holiday."
Whether he takes any of Alexander-Arnold, Ejaria and Woodburn as part of his squad for clashes with Chelsea, AC Milan and AS Roma remains to be seen.
But with Woodburn the youngest, it is likely that the forward is left behind if Klopp does opt to take two.
While this may be a disappointment for the Welshman, he can be safe in the knowledge that he has impressed Klopp so far this pre-season, and he will be earmarked for a future role.
---
---