A number of Jurgen Klopp's squad have caught the eye this pre-season, but precedent set in previous summers offers a lesson to bear in mind.
Refreshed, re-energised and full of positivity ahead of an exciting new campaign, pre-season friendlies often see players flourish.
Though intended for regaining fitness, nailing down the manager's instructions and developing partnerships ahead of the big kickoff, some manage to do those things all while catching the eye.
Be it new signings, young prospects or revitalised established figures, such displays, naturally, lead to excitement over what may lie ahead and our pinning of hopes on a shining light to inspire the season we all dream of.
But when the campaign starts and the non-competitive promise counts for nothing, many of those who took centre stage freeze when it comes to performing when needed most.
Pre-season games spark excitement but they can also paint a misleading picture, which hands us a cautionary tale to remember during Klopp's first summer schedule.
Pre-Season Performers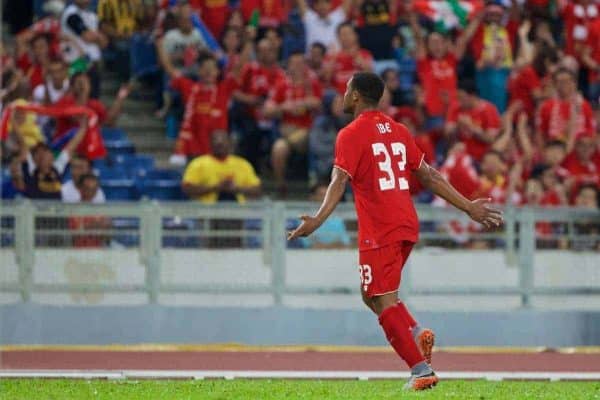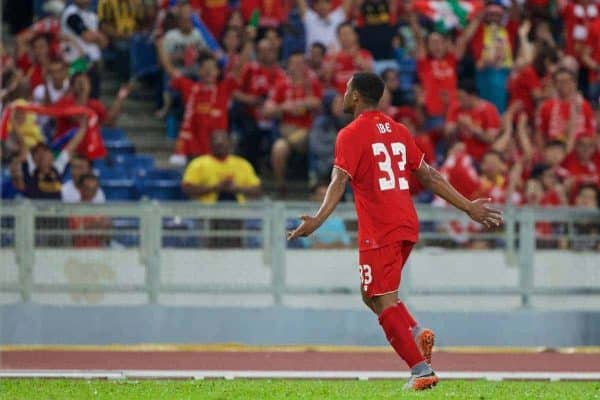 A time to utilise the squad, bed in new recruits and blood the next batch of young talent, each player naturally wants to impress to earn their place for the looming season.
As such, it's not uncommon—particularly with new signings and enthusiastic prospects—for players to catch the eye as they stake their claim among those already established.
That is exactly what you want: a competitive squad champing at the bit, battling for the right to lead the club into a hopefully successful campaign.
But the hype, expectation and ultimate disappointment that has followed such performers in recent years is where the caution comes.
In Brendan Rodgers' first summer as manager in 2012, Dani Pacheco starred, viewed as tailor-made for the new Anfield philosophy, leading to calls for the Spaniard to be handed the role widely believed he could develop into.
Similarly, his compatriot Suso impressed two years later, capturing Kopites' imaginations with his flair, and the sweet left foot that saw him score a fine strike against AC Milan.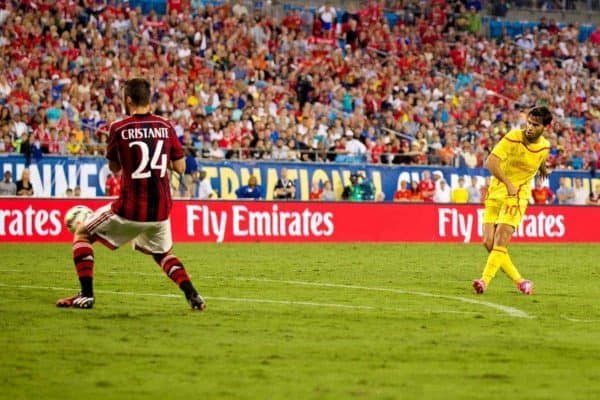 He was then declared a must-have in the team for 2014/15, a year after Iago Aspas lit up the warmup games with four goals upon arrival from Celta Vigo—we all know how that one panned out.
A strong 2014 pre-season from Sebastian Coates saw calls for the Uruguayan to be handed a chance, while Jordon Ibe's blistering spell last summer, filled with devastating runs, assists and a spectacular goal, saw him tipped to fill the Raheem Sterling-shaped void.
Now Marko Grujic's sharp start has already seen expectation crank up on the Serbian, and further still Ben Woodburn and Trent Alexander-Arnold's displays—which must be kept in perspective—have immediately increased attention.
How Grujic in particular deals with that—the two academy youngsters are in different situations—remains to be seen, but he must look to avoid the false dawn his predecessors suffered.
False Dawns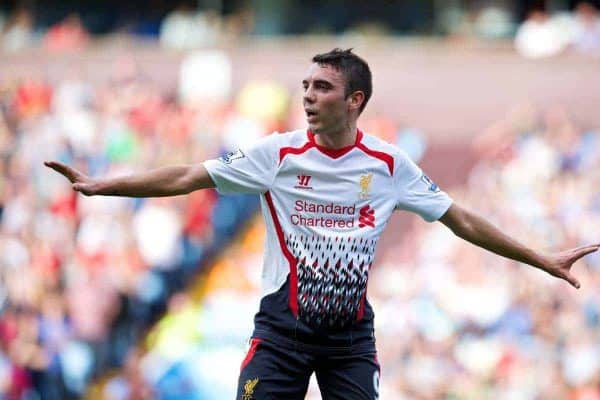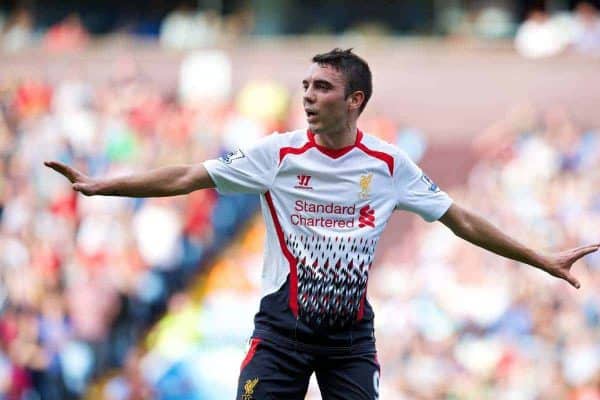 As with team performances and results, individual displays during pre-season should be enjoyed but taken in context.
Though finding form in friendlies may provide a welcome confidence boost, performances count for little, as proven with those outlined all struggling to replicate their pressure-free displays where needed.
Pacheco never translated his showings in competitive action—making just three appearances—while Aspas flopped miserably after his deceptive early promise, scoring once in 15 games.
Though Suso, and more so Ibe, enjoyed sustained periods of first-team involvement, neither delivered as expected, despite odd flashes of brilliance from Bournemouth's new winger.
The expectation that comes with early dazzling displays after a summer without the Reds can prove counter-productive too.
It's not unfair to suggest certain players' Anfield days suffered as a result of their impressive friendly showings, crumbling under the weight of expectation built up to produce thereafter.
And at the same time, plenty have underwhelmed in pre-season yet gone on to enjoy fruitful campaigns on the big stage—showing why looking beyond the goals and dominant performances in games Klopp says aren't about winning is important.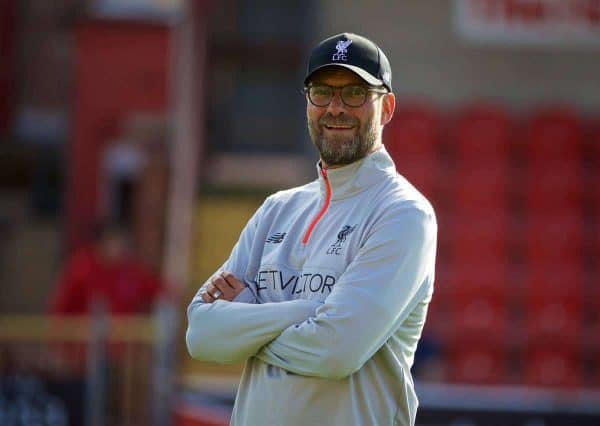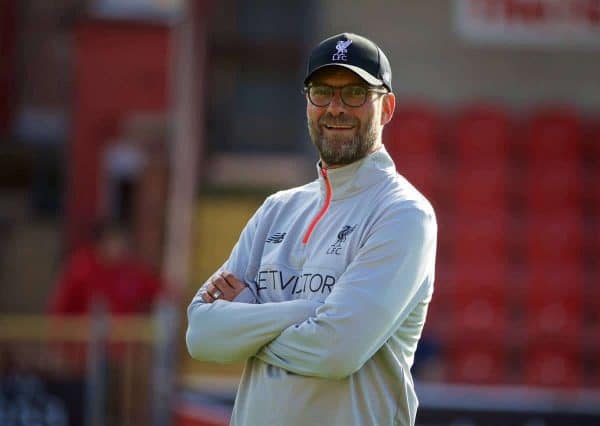 This is especially needed this summer, with Liverpool's International Champions Cup glamour matches against AC Milan, and in particular Chelsea and Barcelona, providing opportunity for similar hype to arise.
After all, if you can perform against such teams, who can't you do it against?
This makes it important to remember Klopp's words about the attitude to friendlies, with the German stating the games will simply see a continuation of training work conducted at Melwood:
"In all of the pre-season games we will play we will play out full training. So if we play our best in pre-season then I've done something completely wrong.

"It's another session, it's not about beating our opponents. I don't care about how big the opponent is we will say nothing about the situation."
It is important Klopp's words stay fresh in minds of fans and especially those who set alight the warmup games, with everything working in preparation for the big kickoff.
The Real Thing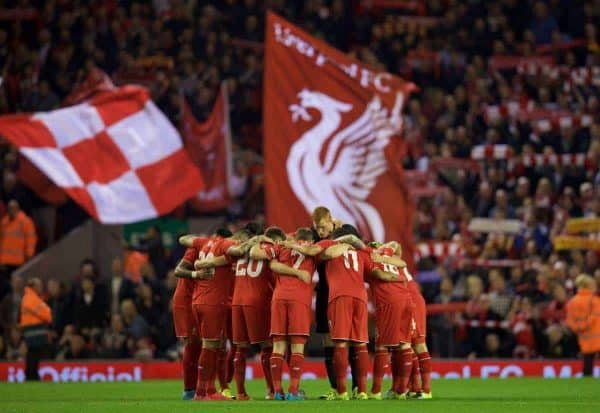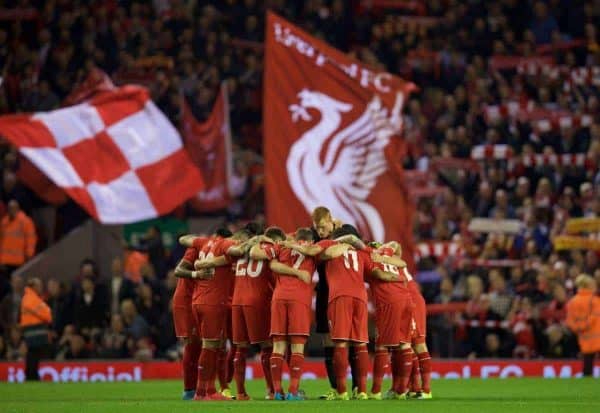 Pre-season campaigns are a beneficial exercise for allowing the squad to build fitness and sharpness ahead of the real season commencing.
It provides a crucial period for Klopp to experiment with formations and personnel, building partnerships and combinations to be able to nail down his chosen squad and system.
For his players, it hands an invaluable platform to develop understandings with new team-mates, familiarise under new instructions and, vitally, rediscover confidence.
But though pre-season is as fundamental a part of the campaign as any, it is designed to ensure the squad are as best prepared for the first whistle as possible, meaning the level of individual performances should not be an assessment drawn.
Performances, goals and assists are not a yardstick or indication of how successful a campaign Alberto Moreno, Philippe Coutinho or Sadio Mane will enjoy, for example.
Everything about pre-season is geared towards the real thing, which is ensuring the players are ready to perform where needed most and not solely in pressure-free friendlies.
Having standout performers is exciting, and it's great to have players hit the ground running again with it only going to help confidence levels.
The task for those who do shine is to go one better than previous pre-season performers and do it in the real thing.
---
---