Liverpool face Derby County in the League Cup third round on Tuesday night, offering Jurgen Klopp the opportunity to rest a few players and give playing time to others.
Klopp resisted the temptation to make wholesale changes in the second round tie at Burton Albion last month, fielding a very strong lineup against the Championship side.
Before that game, Klopp said that he "will make changes" to his starting lineup, but told supporters not to expect "seven or eight."
Joel Matip, Emre Can, Sadio Mane and Divock Origi were the only three who came in for that Burton game, replacing Ragnar Klavan, Georginio Wijnaldu, Philippe Coutinho and Daniel Sturridge from the side that had lost at Burnley days earlier.
Four changes then last time in the League Cup against Championship opposition, and a similar amount would make sense on Tuesday this time too.
On Monday, Klopp said similarly, promising a "strong lineup" vs. Derby.
Here's five changes that would make sense, and not unsettle the side too much.
Debut for Karius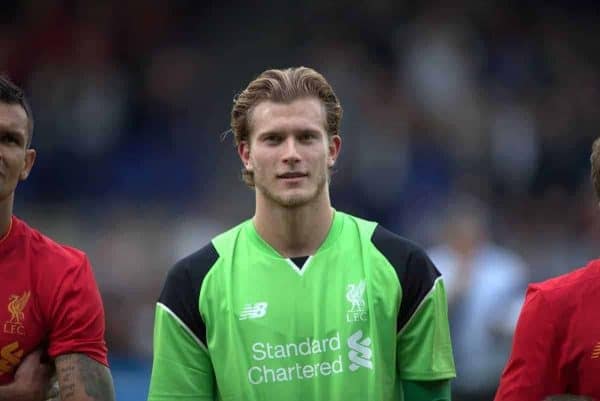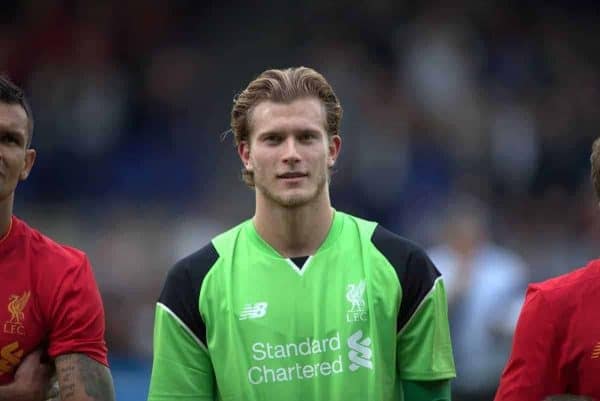 Loris Karius' competitive Liverpool debut has been a long time coming, having broken his hand during after colliding with Dejan Lovren in a friendly against Chelsea in late July.
While the young German was fit enough to have been thrown in against Chelsea on Friday night, it would have been a needless risk by Klopp, given the magnitude of the game.
The trip to Derby makes perfect sense for Karius to be given his Reds bow, with the occasion far less pressurised.
The general feeling is that the former Mainz 'keeper will eventually usurp Simon Mignolet between the sticks, and a strong showing on Tuesday would be the perfect start in that respect.
In particular it will be interesting to see how good Karius' use of the ball is, given Klopp's reactions to some of Mignolet's distribution in recent games.
Moreno given a shot at redemption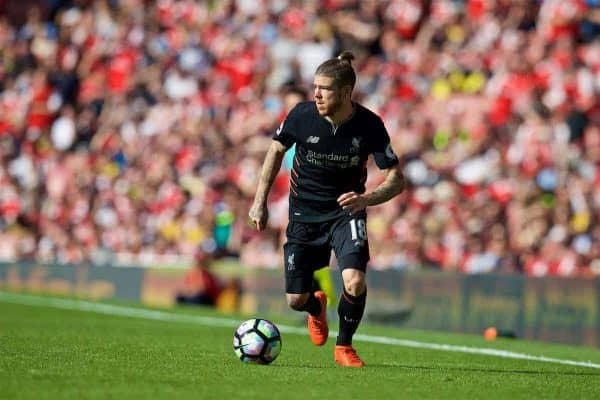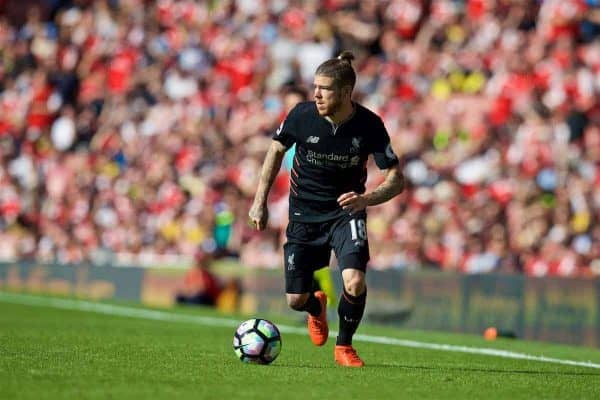 Ever since his woeful performance at Arsenal on the opening weekend of the season, Alberto Moreno has barely been seen.
Barring late cameos against Burnley and Leicester, the left-back has done nothing but warm the substitutes' bench, with James Milner doing well in place of him.
Moreno is not a bad footballer, though, and he remains worth persevering with in the hope that he starts to mature in all aspects of his game.
Klopp could rest either of his full backs, with Milner also able to switch to right-back if Nathaniel Clyne is rested. Milner has the fitness advantage of not being involved in international football so perhaps needs resting less than Clyne.
A sensible showing from Moreno could be hugely beneficial, both in terms of his own confidence and the supporters' trust in him.
The return of Can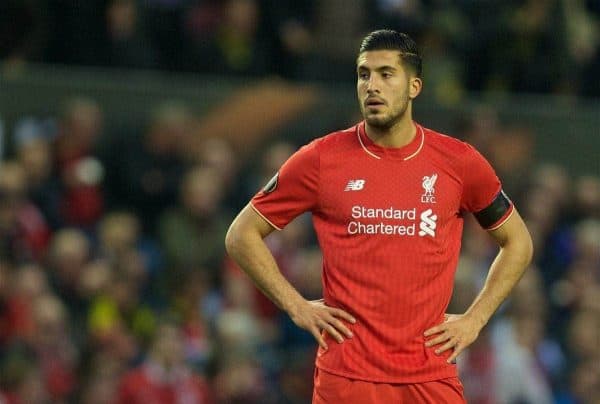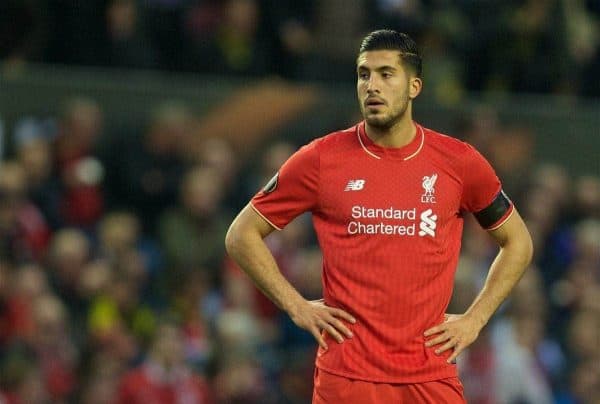 Can was among Liverpool's best performers in 2015/16, finding form in his natural midfield position under Klopp.
Such has been the impressiveness of the Reds' start to the campaign, though, in particular the recent form of Jordan Henderson and Georginio Wijnaldum, the loss of the 22-year-old to injury has not been felt.
Now back fit again, having been limited him to just two appearances so far, it makes total sense for Can to start at Derby on Tuesday.
It will be a case of gradually working the German back to full fitness, and a 60 or 70-minute stint at Pride Park will be invaluable.
It should allow at least one of Henderson or Wijnaldum a night off – Klopp's relentless style means the squad must be intelligently rotated throughout the campaign – and Can and his teammates should still have enough to get past their opponents.
A fully fit Can will make Liverpool even stronger, and starting him on Tuesday will represent another hurdle leapt in his recovery.
Game time for Marko Grujic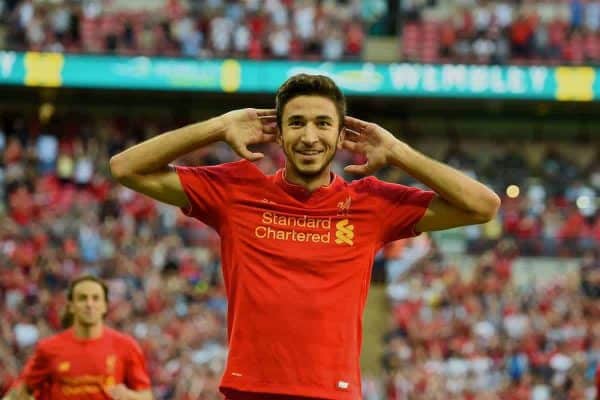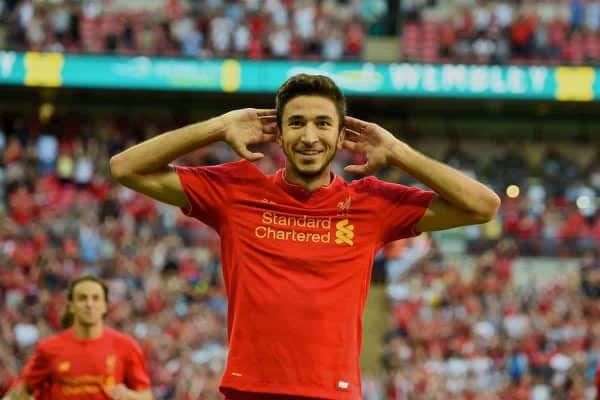 It may sound slightly odd in hindsight, but there was a point during pre-season when plenty of fans were tipping Marko Grujic to be a regular in 2016/17.
The youngster shone during the summer, scoring three times, but he has been a fringe player at best so far, making a solitary appearance at Burnley last month.
Grujic should take the place of Henderson or Wijnaldum against Nigel Pearson's men on Tuesday – the latter, in all likelihood – in what would be his first ever Liverpool start.
It should be a relatively stress-free match to be thrown into, and gaining some experience of first-team football in England will do him wonders.
Not too much should be expected from Grujic this season – he has said exactly that himself – but this will be a great chance for him to show what he can bring to the table.
It's quite possible though that Klopp won't want to make too many changes in midfield and so Grujic could have to make do with a run out for the final 30 minutes instead.
Divock Origi to lead the line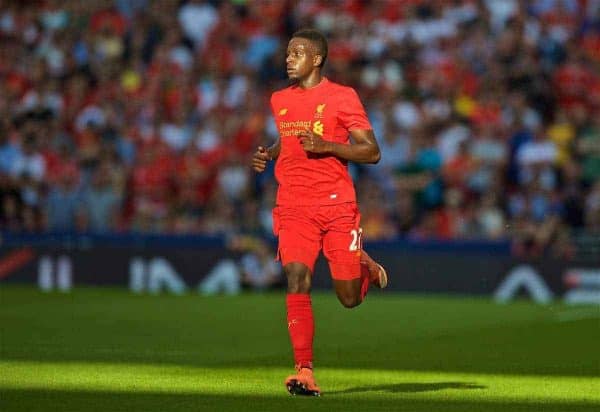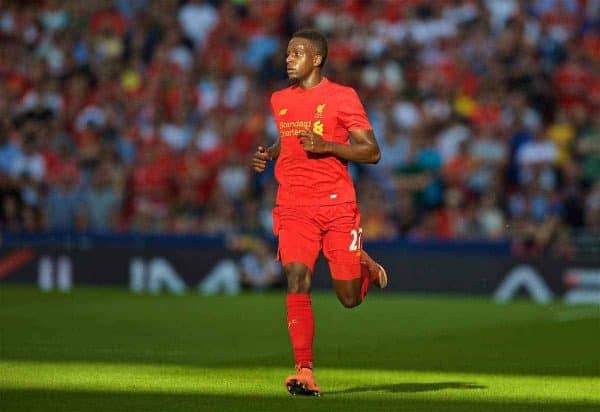 We all make pre-season predictions that often come back to haunt us, and the many supporters claiming Divock Origi would be Liverpool's leading striker in 2016/17 are now looking rather sheepish.
Having flourished at the end of last season, often being selected ahead of Daniel Sturridge, it has been a slow start this time around for the Belgium international.
Sturridge and Roberto Firmino have been preferred in attack, and when Origi has made second-half cameos, he has been struggling to make an impact.
He comes across as a confidence player, and Klopp selecting him to lead the line at Derby will give him a great chance to find his feet again.
A goal would be perfect, but more important than anything, a good runout will ensure he improves the match sharpness that has been lacking of late.
The 21-year-old will feel he has a point to prove, which could spell trouble for the Rams' defence.
Could Klopp even start Origi alongside Sturridge for this one, as he did at Southampton in the League Cup last season? That would be worth watching!