Liverpool's outgoing CEO Ian Ayre has reportedly agreed to join 2.Bundesliga side 1860 Munich in the role of General Manager.
Ayre announced his decision to leave the Reds in March, with his contract to expire at the end of this season.
This marks a decade at the club for Ayre, who initially joined as Commercial Director under Tom Hicks and George Gillett in 2007, before his promotion by Fenway Sports Group in 2014.
Now, according to German publication TZ, Ayre will then move on to join an ambitious project with 1860 Munich.
The Lions' owner, Hasan Ismaik, is said to have described Ayre as "the right person for our future," saying "when he found out about the tradition of the club, he was very enthusiastic."
Ayre is even reported to have been instrumental in the appointment of 1860 Munich's new sporting director, Thomas Eichin, in the summer.
The 53-year-old's departure leaves FSG with a big decision to make, with the role of CEO increasingly key in modern football.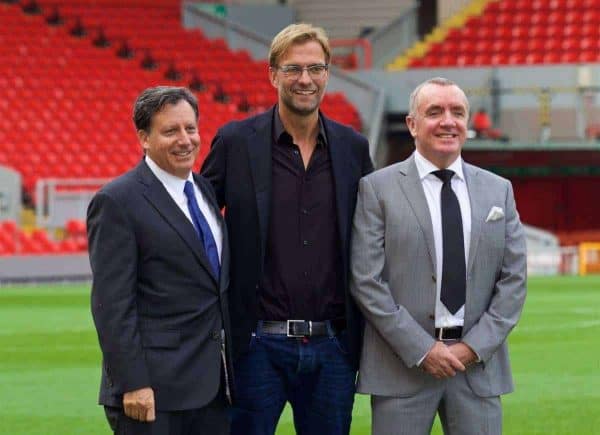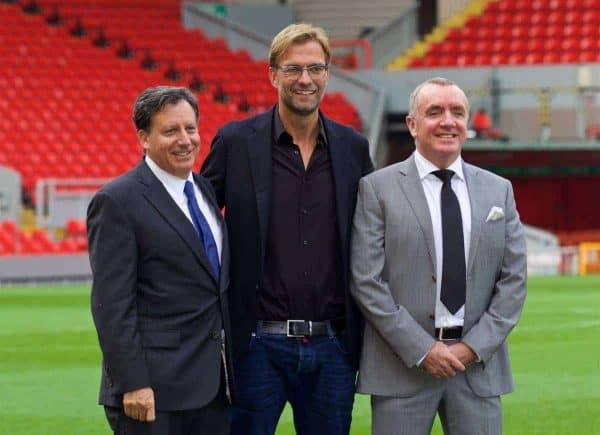 Ayre had made great strides in improving the club's commercial operations, as well as aiding swift, decisive activity in the transfer market in recent years.
He became synonymous with the club's ill-judged and short-lived plans to introduce a £77 match ticket, and £1000 season ticket, with the redevelopment of Anfield this summer.
But with FSG performing a climbdown after supporter protests and widespread criticism from local and national media, Ayre's legacy should prove largely positive.
Klopp has insisted he is content with Liverpool's collegiate approach to incomings and outgoings in terms of personnel, despite having worked with a sporting director with his previous club, Borussia Dortmund.
It remains to be seen whether FSG will opt to find a direct replacement for Ayre, or prompt a reshuffle in their current ranks.
But reports of his impending departure to Munich highlight the importance of the next appointment, as they look to capitalise on an optimistic year on Merseyside.
EDIT: Ayre's move to 1860 Munich has now been confirmed by the Express' Paul Joyce.