Former midfielder Danny Murphy says it was a two-horse race between Jose Mourinho and Rafa Benitez for the Liverpool manager's position in 2004 – and Mourinho "massively" wanted the job.
The Reds were looking to fill the role after the departure of Gerard Houllier, and scoured Europe for potential targets.
Landing on two key names, Liverpool eventually opted for Benitez, but as Murphy told talkSPORT this week, this left their other option, Mourinho, "massively disappointed."
"When Benitez was appointed at Liverpool, it was between him and Mourinho," he said.
"I know that for a fact. Mourinho wanted the Liverpool job massively.
"But Liverpool basically went with Benitez, because he'd just won the Spanish league title and UEFA Cup with Valencia.
"They thought that was more solid an appointment than someone who had only done it, and that time, in Portugal.
"I know Mourinho was massively disappointed. I'm gutted too, because Benitez came in and didn't want me.
"I'm just gutted it wasn't Mourinho because he might have wanted me to stay!"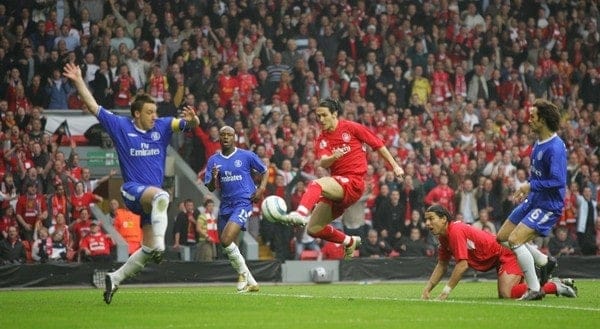 The prospect of Mourinho moving from Porto to Liverpool is an interesting one on reflection, given the reputation he has since garnered on Merseyside.
Instead joining Chelsea, Mourinho proved his mettle in the English top flight by winning two Premier League titles, before spells with Inter Milan and Real Madrid, later returning to Stamford Bridge in 2013.
Now with Manchester United, Mourinho has struggled in his past two seasons in England, and it is the Portuguese's divisive approach that has largely fuelled this.

Meanwhile, Benitez remains a legend at Liverpool, having brought the club its fifth European Cup in 2005, masterminding victory over AC Milan in the Champions League final in Istanbul.
Furthermore, the Spaniard's sensitive approach to Liverpool's history, namely the Hillsborough disaster, has preserved his legacy with the Reds.
The same is unlikely to have been said of Mourinho, if the club had opted for him 12 years ago instead.