Jurgen Klopp has called for his Liverpool side to "stay greedy" as they take on Chelsea at Stamford Bridge on Friday night.
The Reds will be looking to follow up Saturday's emphatic 4-1 victory over Premier League champions Leicester City with another three points in southwest London.
Taking on Antonio Conte's resurgent Blues, however, Liverpool will come up against a much different challenge.
But when asked how he was plotting his side to seal the win, Klopp told reporters on Wednesday that it could be achieve "[by] staying greedy," referencing their attacking play at Anfield.
"The movement was brilliant, everybody saw it," he explained.
With Philippe Coutinho on the bench, Klopp's new look attack was particularly impressive and the manager praised the contributions of Sturridge who was involved in three goals but didn't get on the scoresheet himself.
"Daniel [Sturridge] was involved in three goals. The first one was a brilliant run and brilliant movement with Roberto [Firmino].
"Roberto can make exactly the same run, but if Daniel doesn't make the run he's not free in front of goal.
"That's how football is. Being this kind of flexible is the key for all games.
"We had other goals when we had six, seven or eight players around the box and still found the solution, five players in the box and still found a solution.
"The Adam Lallana goal was a goal where Gini [Wijnaldum] could have found other solutions to play free in the box.
"That's what you have to create. But all games are different."
Find the best odds for the match at metabetting.com – good luck!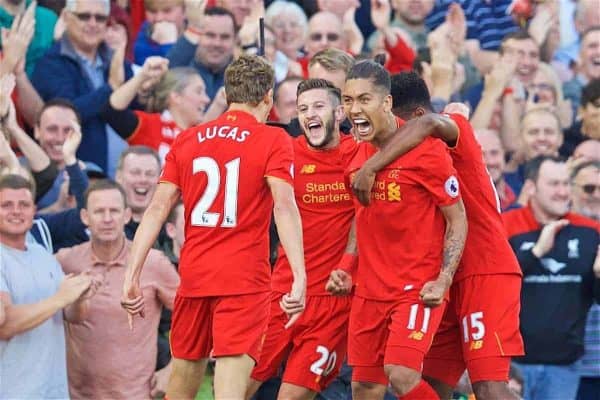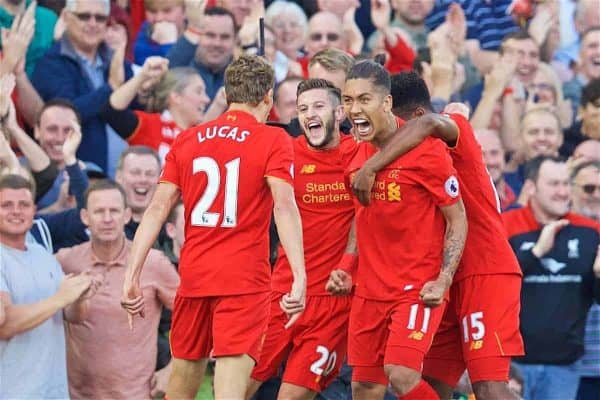 His final point is a salient one, given the likely difference in approach taken by Leicester and Chelsea, despite the prospect of Antonio Conte fielding a similarly rigid defensive line.
Travelling to Stamford Bridge arguably gives Liverpool the disadvantage, though the Blues will be expected to attack in order to seal a more positive result than their previous 2-2 draw with Swansea City.
However as Klopp continued, he emphasised the difference in experience between his side and Conte's, hoping to be able to use the momentum of Saturday's win as a platform.
"Because we are much younger, we need something like good moments in a game to take the next good moment and the next good moment. That's how it is in life," he continued.
"Experience, when you use it right, makes you stronger and that's their only real advantage: they are more experienced.
"But we are the challenger and we want to go there and create real problems for them. That's how it is.
"We want to be strong in our kind [of play] and get a result."
Liverpool were scintillating moving forward against Leicester, and more of the same will be required to brach Conte's defence.
Klopp will need the likes of Sturridge, Firmino, Wijnaldum, Lallana and Sadio Mane to all be "greedy" in their efforts moving forward, as three points at Stamford Bridge would be a major boost.