Nine league games into one of the most difficult starts to a season we have ever had and we sit joint top of the Premier League, here's some reasons to believe it is possible.
We have had so many false dawns and a couple of ever-so-near-misses that it's in our DNA to be cautious. But the fact is, we are joint top of the league after a quarter of the season. Jurgen asked us to believe, and there are genuine reasons to do so. We have as good a chance as anybody this season.
Let's take a look…
Form To Date
Joint leading scorers, unbeaten since the second game of the season, and all this having already played four of the top seven – three of them away from home, with seven out of nine points taken in away games against the teams currently in second, fourth and fifth positions in the table (Arsenal, Chelsea and Spurs.)
We gave last year's champions a 4-1 schooling too.
Against the lesser teams, we've taken maximum points now from our bogey side, West Brom, as well as Hull and Swansea by a combined score of 9-3. While the Burnley game remains a major disappointment, it remains the only disappointment.
A lot continues to be made about Liverpool's porous defence. It seems that every media 'expert' rolls out the same rhetoric: "they may be excellent going forward but defensively they're poor."
If you look at the season as a whole, 11 goals conceded isn't great, although it is only two more than each of the other teams in the top four. But it's worth noting that five of those 11 goals came in the first two games against Arsenal and Burnley.

Since then, in the subsequent seven league games, we have conceded only six times. It's worth repeating, when considering these numbers, that we've played four of the current top seven teams.
After the opening three games of the season, we were 11th in the table with four points; FIVE points behind the top three of Man City, Man United and Chelsea who each had the perfect nine points. After nine games, we are level with City, a point ahead of Chelsea, and six ahead of Man U. We are currently unbeaten in seven league games with five wins and two draws; 16 goals scored and a mere six conceded.
Upcoming Fixtures
The difficult start which has been navigated so expertly, means that we now have a run of games against teams outside the top positions.
Crystal Palace (a), Watford (h), Southampton (a), Sunderland (h), Bournemouth (a), West Ham (h) and Middlesbrough (a) make up our next seven league games. These teams currently occupy (in no particular order) 8th, 9th, 10th, 11th, 15th, 17th and 20th positions.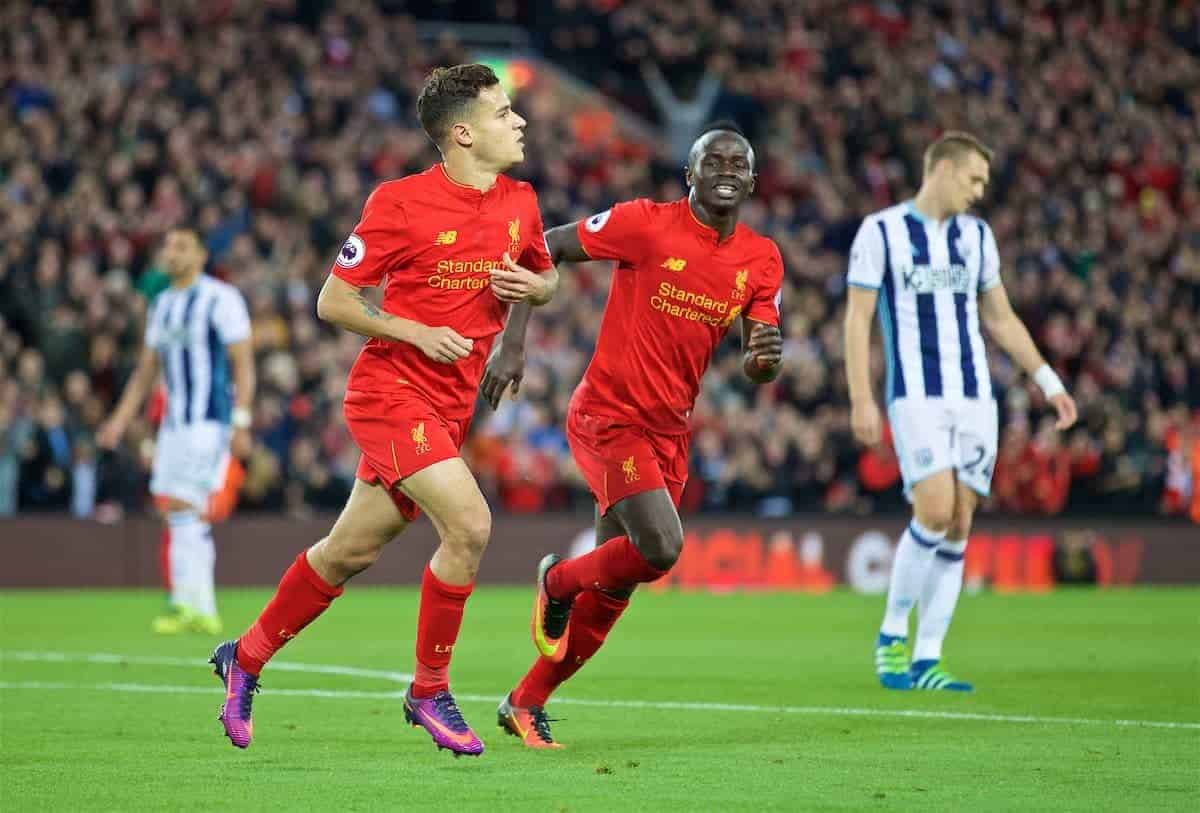 We can choose to buy into the "there's no easy game in the Premier League" shtick all we like, but let's be honest you couldn't really hand pick a sequence of seven games more attractive than these in terms of racking up points. At the same time, the rest of the big-boys will all be facing each other and so are guaranteed to drop points.
With current form the best in the league, and an attractive set of fixtures ahead, we couldn't really ask to be better placed.
Our Rivals
After the initial new manager bump, City have come crashing down to earth. Five games without a win is Guardiola's worst run ever. Yes, ever!
Instead of teams consisting of Messi, Xavi, Iniesta etc and the superstars of Bayern, he's now managing a team of lesser talents.

The goalkeeper is a liability, as is John Stones, and their defence is being found out. Up front, they are still over-reliant on Aguero to get the goals.
Don't get me wrong, they're a very good team, with De Bruyne a stand-out so far this season, but they're nowhere near the well-oiled machine touted as the new invincibles only a few weeks ago. Guardiola's going to take time to get it right and it remains to be seen if he can win enough points to sustain a title challenge while incorporating an entirely new system.
While Arsenal are eking out results, they're nothing like the Arsenal of a decade ago and remain the Arsenal of recent times.
The lucky win at Burnley was courtesy of a goal that should never have stood, Swansea ran them close, and a Boro team who would have been in the bottom three had they lost, really should have beaten them at the weekend.

Walcott and Oxlade-Chamberlain are unlikely to find a level of consistency they've struggled to achieve throughout their careers but they do have class acts in Sanchez and Ozil. Their goalkeeper, too, will add 10-12 points to their season though, so they remain a threat. With Spurs and Man U in their next three games, their title credentials will be put under scrutiny. And, they still have to come to Anfield.
Recent form has been impressive, especially the demolition of Mourinho's rabble at the weekend. Conte seems to have found an effective formation to maximise the talents available to him, but then again, the opposition was dire.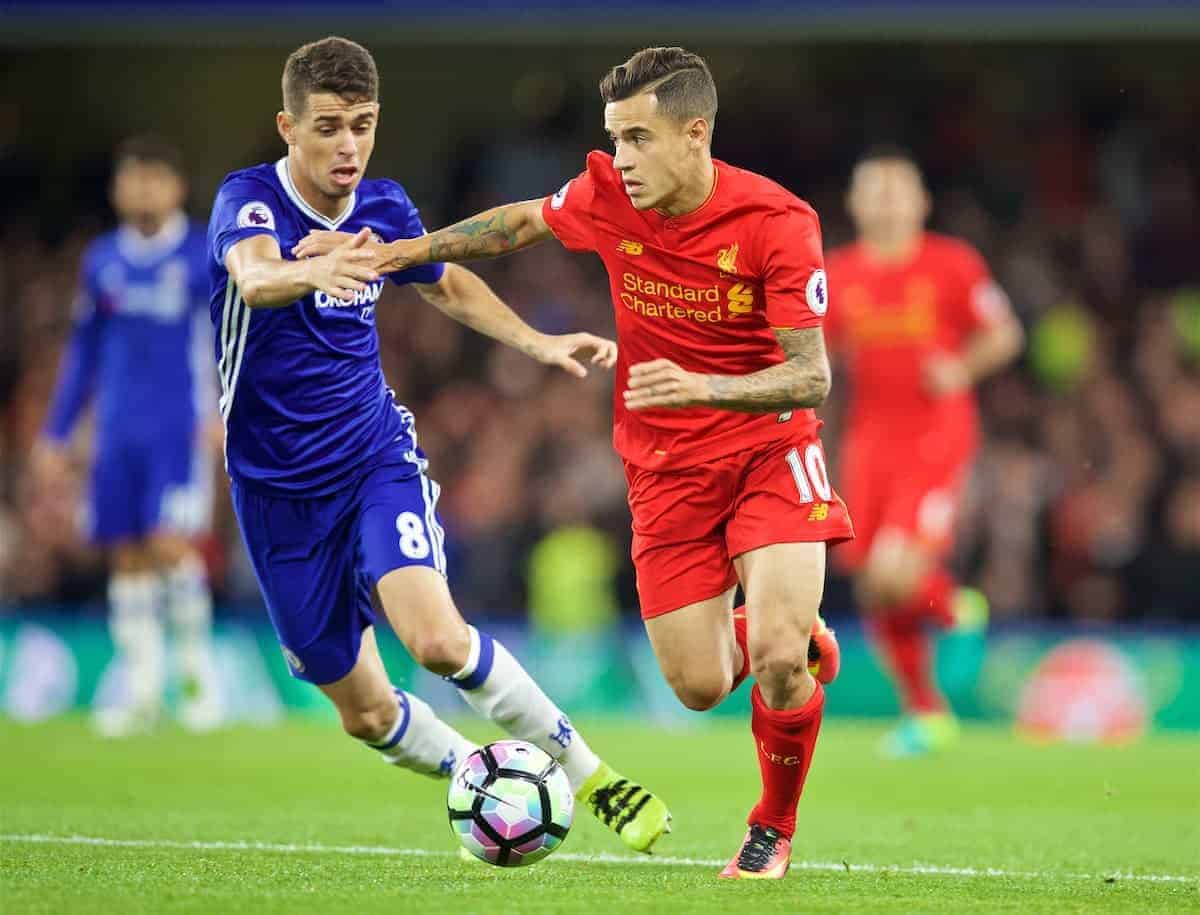 It will be interesting to see if Hazard, Costa etc. show this level of motivation when it's not Mourinho on the opposition bench. They're another big rival who we've already defeated in their back yard, and they too still have to come to Anfield – and let's not forget, they currently have David Luiz, Gary Cahill and Victor Moses in their first choice 11.
Spurs
Unbeaten still, but there is a reason they draw half their games; goal scoring. I fully expected that Spurs without Kane would mean a toothless Spurs and so it is proving.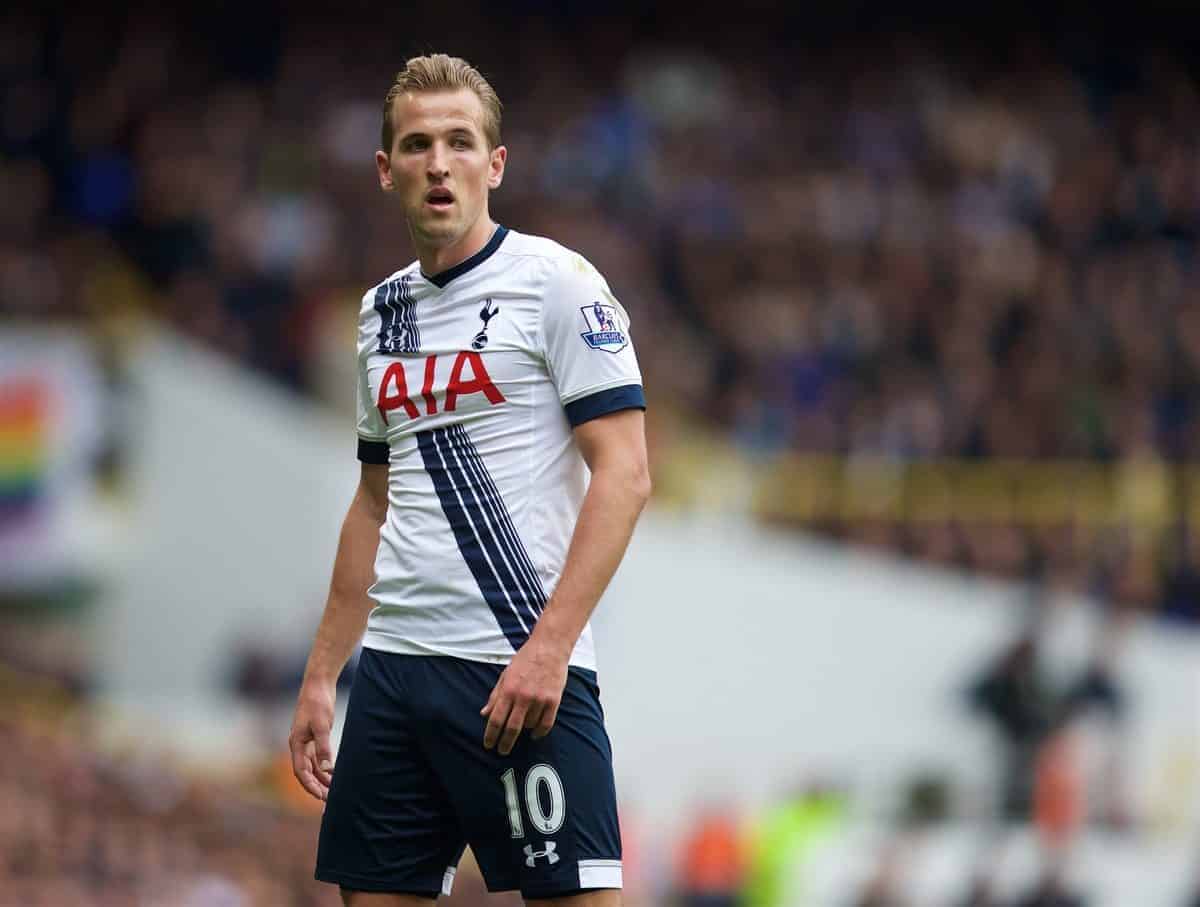 Their defence has been impressive, but the flip side is that they score so few goals. In their last five league games they've scored six goals and in this run they've played West Brom, Sunderland, Boro and Bournemouth.
A good team, but likely to fall short due to a lack of firepower. 13 in nine games isn't great while five goals scored in four home games is the lowest total outside the bottom five.
I keep reading they remain a threat as they're only six points from the top. Well, they're only 7 points clear of relegation too.
Five points and one win in their last six league games says it all. They're all over the place tactically, and their first eleven is a revolving door. The only guaranteed starters (based on reputation, certainly not form) are De Gea, Pogba and Ibrahimovic.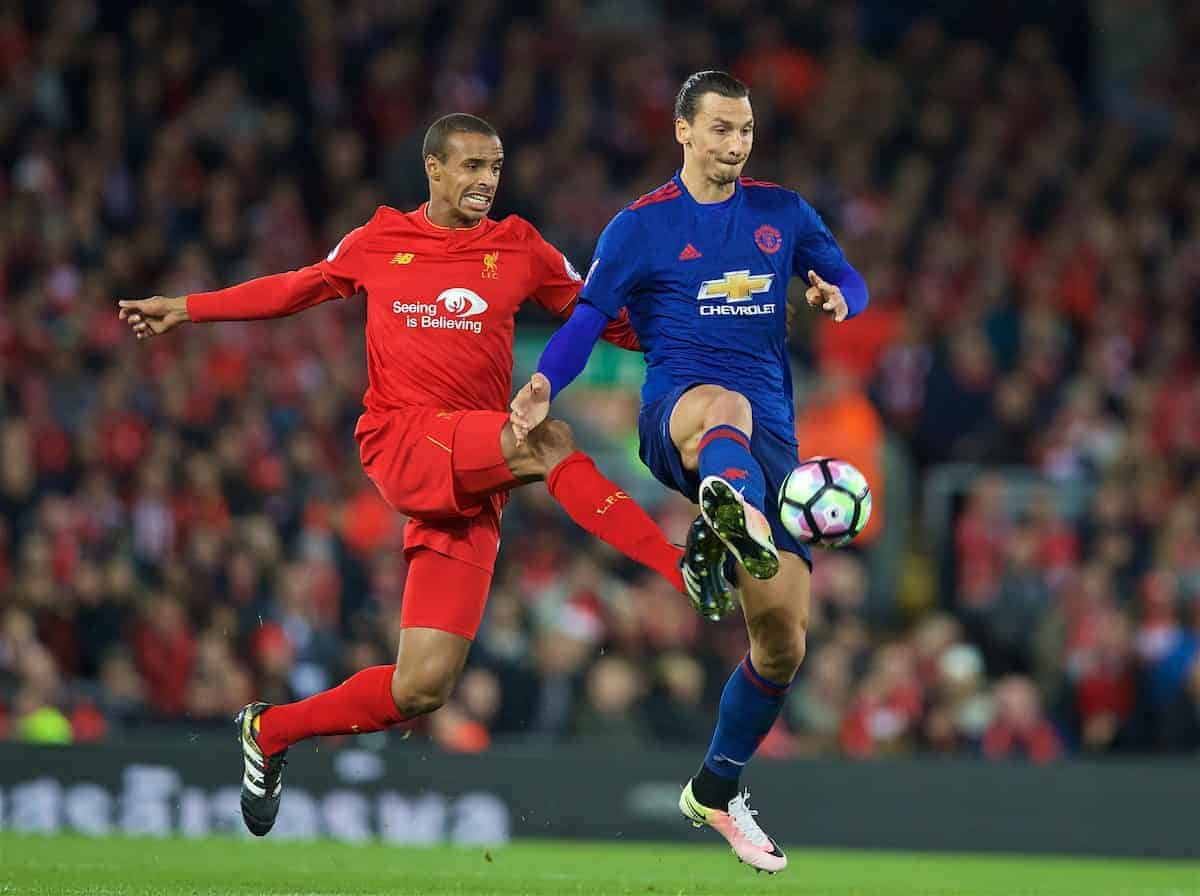 Pogba has been genuinely atrocious, and Dicky Lewis on a windy day has more movement than Ibrahimovic. Not only that, but Jose Pulis has lost 13 of his last 27 league games. His 16th century football cannot compare, or compete, with the dynamism of today's progressive minded managers, such as Klopp.
Of this entire United squad, the only one I'd consider an upgrade to our players is their goalkeeper. That says it all really. Oh, and they have Fellaini.
Our Manager
Klopp's unrelenting positivity has empowered the entire club. He even drops players like Moreno, Mignolet and Sturridge with a smile. Even then, he has nothing but positive words in public about each of them.
Team spirit, based on the recent comments from Clyne, Lallana and others, seems to be one of real camaraderie. He's assembled the division's most potent and feared front four, his approach is systematic and consistent, and for the first time in many years, the first 11 is all but set.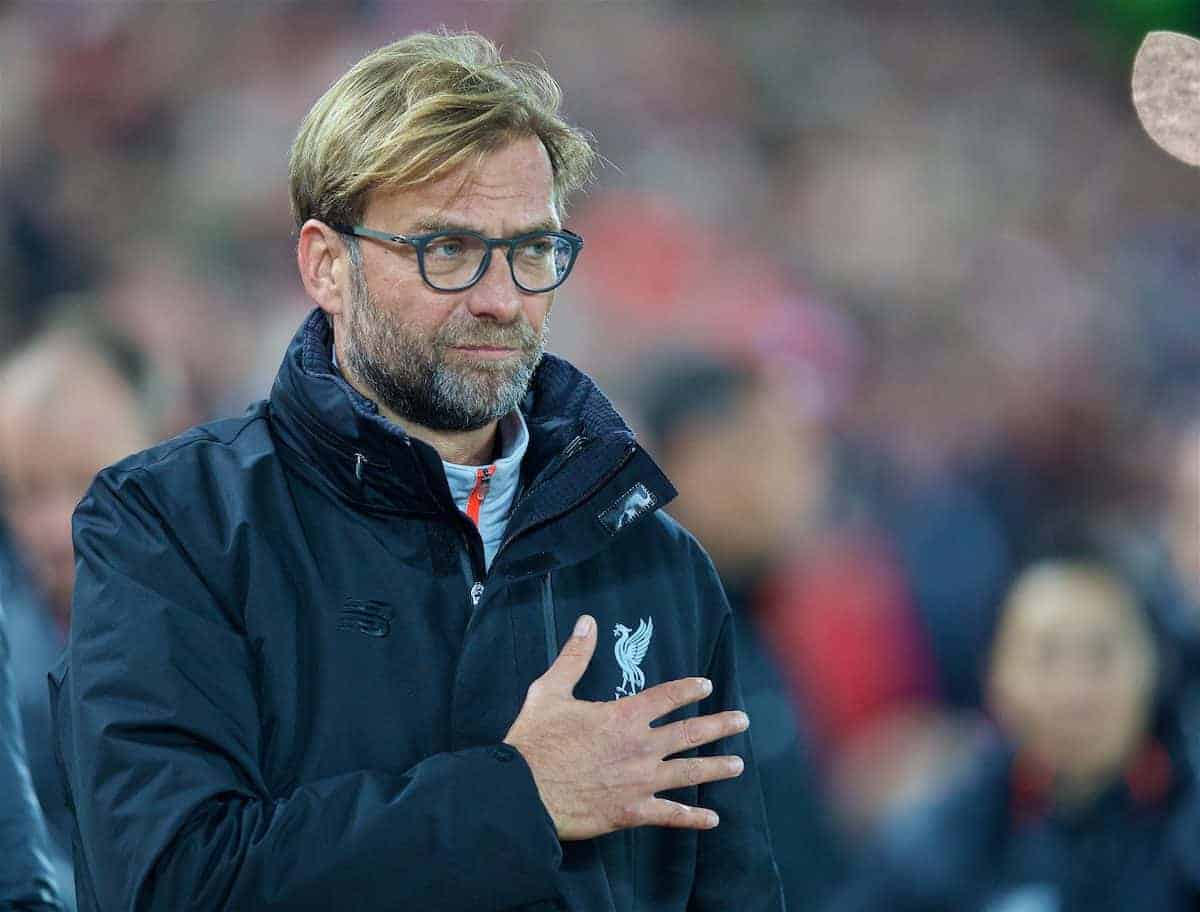 Klopp also has a well-earned reputation as building a team from the ground up. It's how he approached the challenge at Dortmund and he's doing exactly the same at Anfield.
The two managers, favourite to usurp Klopp before a ball was kicked, were Guardiola and Mourinho. What wasn't considered, is that neither of them have ever had to build a team. Neither have had to take a struggling, underperforming team and rebuild.
They've both previously been granted unlimited finds and open cheque books. They've both managed elite teams in Spain and Germany where flashing the cash almost guarantees success. But this is different.
Man City, for all their supposed talent, finished on the same points as Louis van Gaal's United last season. Not only that, but half their squad is aged over 30, and requires a rebuild. It remains to be seen if Guardiola is capable of such a rebuilding job.
United are a shambles, and the evidence so far suggests Mourinho has no plan B when flashing the cash doesn't work. Coutinho, Firmino, Mane and Lallana combined cost the same as Pogba. United currently sit fifth from bottom in the current (last 6 games) form table with five points and a -4 goal difference.
He's previously lost the fans/dressing room at his two most recent clubs, Real Madrid and Chelsea with his relentless downbeat approach, negative tactics and alienation of players. A similar pattern is emerging at United. His current struggles are just what the doctor ordered…
Our Squad
Up front, not only are we creating and scoring for fun, we also have Origi, Ings and Sturridge in reserve.
In midfield, we have several like-for-like options to fill-in if either Henderson or Wijnaldum aren't available.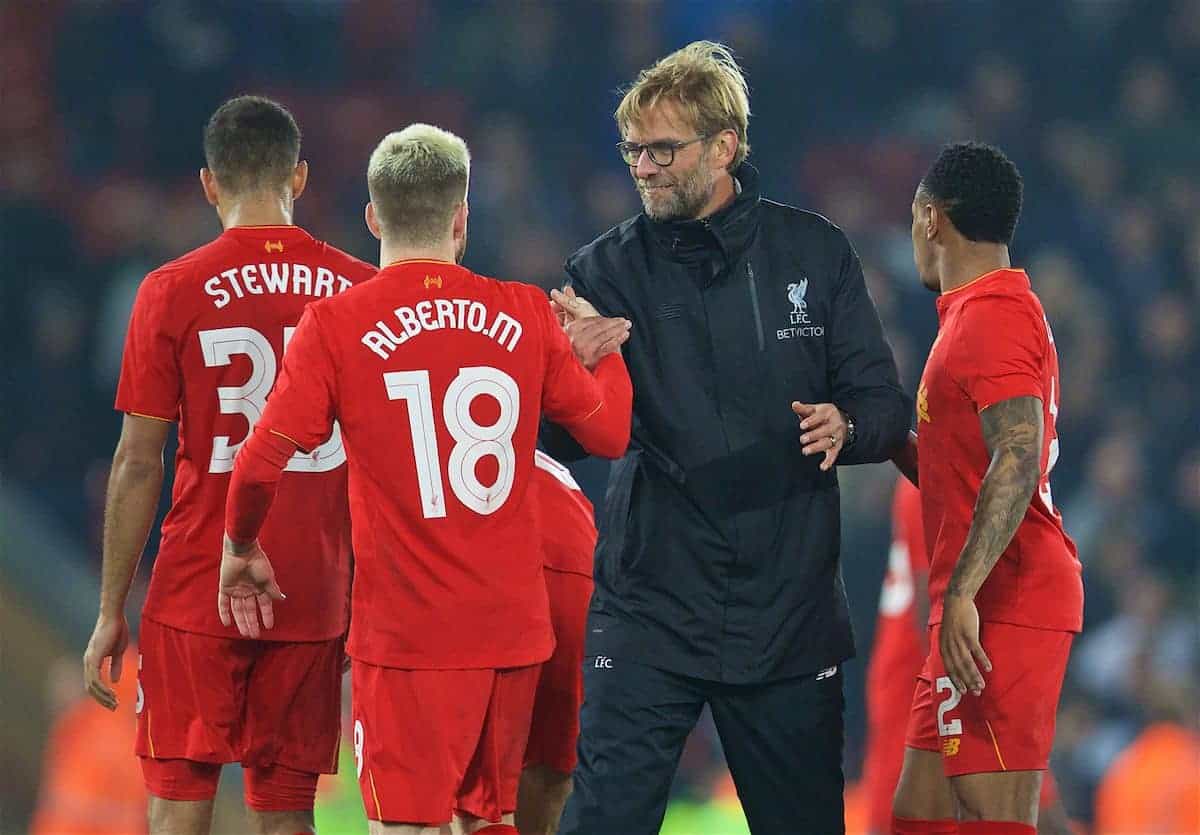 The defence is improving every week but is the one area which no doubt needs future reinforcements once Klopp has further assessed the current options (just how priceless has James Milner been?).
Klopp has created a new spine of the team with Karius, Matip, Wijnaldum and Mane all his own signings. All have massively improved the squad, and are each now first choice in their respective positions.
On the flip side, those players who don't fit the ideology, through either ability or mentality, don't get to play. Those who put themselves first and the team second, don't get to play. Those who show a lack of professionalism don't get to play.
No squad is ever perfect, but what Klopp has done with this group in only 12 months is hugely impressive.
All in all, things couldn't really be going any better. I am not going to say that we are going to win the league after only nine games played, irrespective of form or league position. To do so would be folly.
But can we win the league? Is it even a possibility? Yes, I believe it is.