Rob Jones is confident the Reds will cap the landmark of Jurgen Klopp's first year at the club with a victory over Manchester United and prove the Merseysiders are the ones that have the real 'special one' in charge.
The former Reds full back has been hugely impressed by the work Klopp has done over the past 12 months but remains unconvinced that Jose Mourinho is the man to lead the Red Devils back to the top.
"I wonder whether United have got Mourinho at the wrong time," Jones told This Is Anfield in the second part of our exclusive chat at Liverpool's Academy base.
"The way it ended at Chelsea last season was something he hadn't really experienced before. That air of invincibility isn't quite there now.
"I'm not so sure he has that same unwavering belief in himself and that will transmit to players too. People have started to question if he's still got that X-factor. He won't like that, and despite his impressive CV, he's got it all to prove at United."
Liverpool head into English football's biggest encounter having won five on the spin in all competitions, with the 2-0 reversal at Burnley their only blip during an impressive start to the 16-17 campaign.
In contrast, Mourinho and co have won just one of their last four Premier League matches and Jones believes their recent run means there will be more pressure on the United manager to come away from Anfield with a result.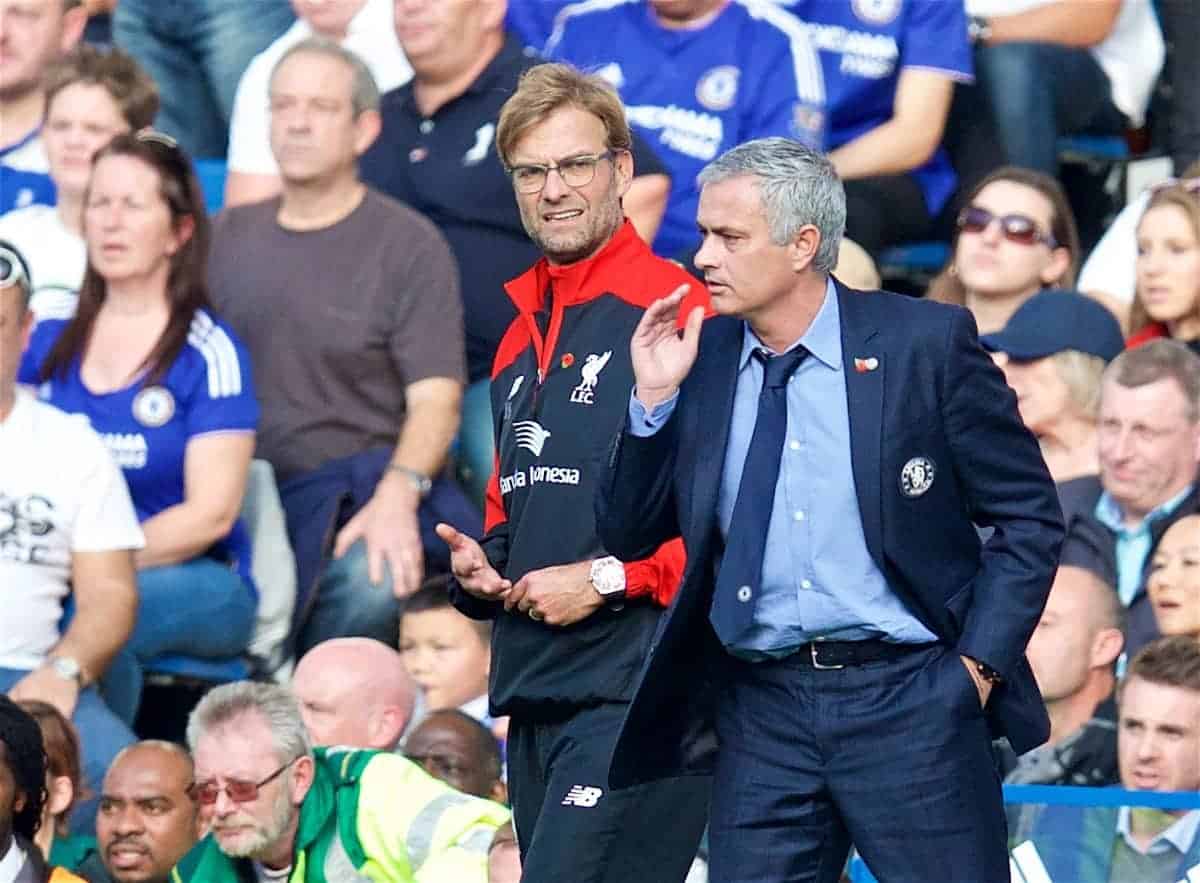 "He's always loved the big games and always seemed to find a way to win in the past," said Jones.
"He's done it at Anfield before, but I don't think he'll be relishing this one. He knows what it can be like under the Anfield floodlights from the Champions League nights he experienced with Chelsea.
"It's all quiet at the moment with the international period but it's just a matter of time until you pick up the paper and see some mind games from him.
"I think Jurgen will just mop it up though. He's confident in what he is doing and there is a real feel-good factor about the Reds right now. Even Alex Ferguson has spoken about his concern that Liverpool have Klopp – and whatever Reds fans may think of him, Ferguson knows his managers."
Jones also spoke about the impression Klopp has made throughout the club, the left-back berth, his memories of Liverpool-United tussles in his time and whether he thinks the Reds can end that long wait for a 19th league title.
On his dealings with Klopp and why he's a rare breed…
I've not spoken to him in any detail, but he's created a real buzz around the place. It's exactly the same here at the Academy. You can't help but be hugely impressed. Alex (Inglethorpe) speaks with Jurgen regularly and he is full of praise for him, both as a man and a coach.

He's got everything as a manager. In terms of tactics and football know-how he's clearly very astute. But it's also the man-management. He knows how to handle players. I can tell you now that not many managers/coaches have both. It stands him out from the pack.
I've played under managers where I have been man of the match and they've not even spoken to me. Then you can have the ones who are too friendly and don't command enough respect. He's got the right mix. You can see it when you watch them train. He's always got his arm around someone and it's great to see him laughing and joking.
But you know he's got that serious side as well. It's the same win or lose. Listening to what comes out of Melwood, he just seems to have it all.
On how the team has developed in Klopp's first year in charge.
Liverpool are enjoyable to watch again. There was a period where they dropped away after being one of the most entertaining teams in Europe. The side that almost won the league with Luis Suarez in it could be quite devastating at times.
When he left, the team not only lost him but they lost belief too. We didn't carry that same goal threat. I think that's back now. There were signs last season but it's come on even more since August. Liverpool have started really well.
On the fragility of Liverpool's defence…
I think Jurgen is slowly getting the defensive side of it right. I'd say the victories at Arsenal and Chelsea were comfortable. At a certain stage in each game it looked like Liverpool would run riot. Then they took the foot off the gas and made life more difficult for themselves.

The important thing is that we took the three points from those games. I think it's obvious they need to be more solid defensively but I think that is coming.
On James Milner and his conversion to left back….
He's been brilliant. He's played in a left midfield role before so it's not completely alien to him tracking back down the flank. He's so comfortable and assured on the ball.
Okay, he'll do a little jink and bring it inside on his right foot but that can open up the play for three or four different passes. I did the same when I moved into that role at left-back and left-wing back. It has pros and cons.
On the right I'd get to the byline and swing in a cross. It's the same if Moreno plays there. He will look to drive to the left byline and offer width which can help to get in behind teams. In contrast, Milner will come in and narrow the play but potentially open up a shooting opportunity for a teammate.

On Alberto Moreno and if he has a long-term future at Liverpool…
You never know for sure, do you? If Milner got injured would Moreno slot back in and be given a chance to show what he can do? I think he offers something going forward but it's the rash errors that have proved costly and they've been highlighted by the media. Jurgen's pulled him out of the spotlight, but you have to say the balance seems better with Milner in that position.
On the impact of the summer signings….
When you sign a player they need to add something to the team. It sounds obvious but sometimes a player can come into the squad that doesn't necessarily make the team stronger. The additions Jurgen has made have made some impressive contributions so far.
You'd have to say Sadio Mane has stood out. He's added a real spark to the attack. Plenty questioned the size of the fee but so far he's looked good value. It reminds me of the impact Luis Suarez made when he joined. If Mane goes on to do half as well as him then he will have been a real success.
On Liverpool v Manchester United…
It's the big one. It's still the biggest match in English football. The history and tradition really stirs the emotions for both sets of supporters. I think United will be nervous coming to Anfield. They'd take a point now.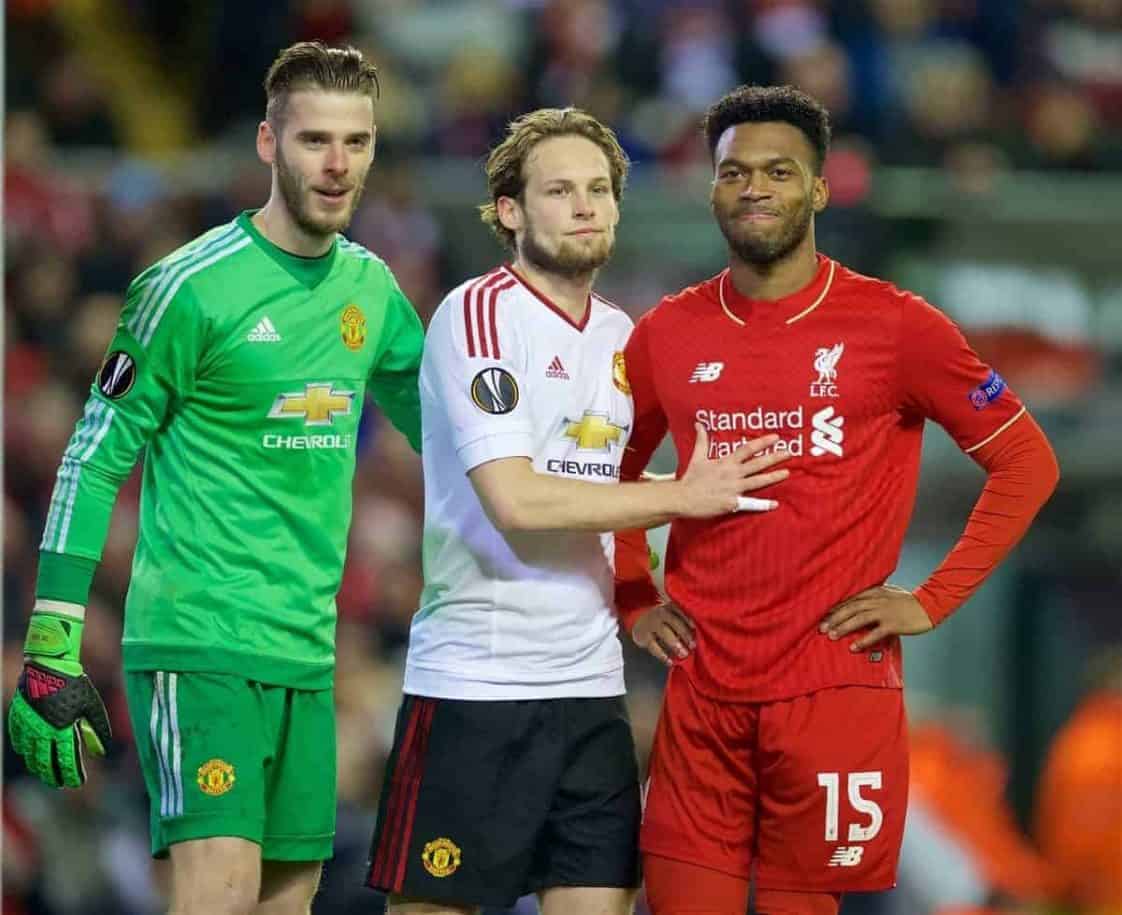 That's saying something when you consider how much money they've spent on big-name players over the past year or so and Mourinho's title talk at the very start of the campaign. They've flashed the cash but I think Liverpool look a better outfit from what we've seen so far. I'm going to the game myself and I can't wait. Liverpool are three points better off going into it so this represents a great opportunity to put some distance between us.
On big nights under the Anfield floodlights…
A fired up Anfield crowd is always an advantage but I have to admit that under the floodlights on the big occasions, it does have something extra. You saw it last season in the Europa League tie between the sides. The crowd were brilliant in the first leg at home and I think it got to United a bit.
I remember back in 1994, I played in a 3-3 draw against them under the floodlights. We were 3-0 down after 20 minutes or so but came back to grab a draw. We weren't playing particularly badly. They had three shots and scored!
Nigel Clough got two and Razor Ruddock got the equaliser for us. It was end to end once we got back in it. A real cracker of a game and I think the fact it was a night match played its part.
Hopefully we're in for more of the same, but with Liverpool coming out on top this time.
On his best and worst memories of playing in this fixture…
The best has to be my debut. The worst is also an obvious one. It was the 1996 FA Cup final. That could have been the best if we'd won. It was a huge disappointment. They'd just lifted the title but approached the game at Wembley with the aim of stopping us from playing.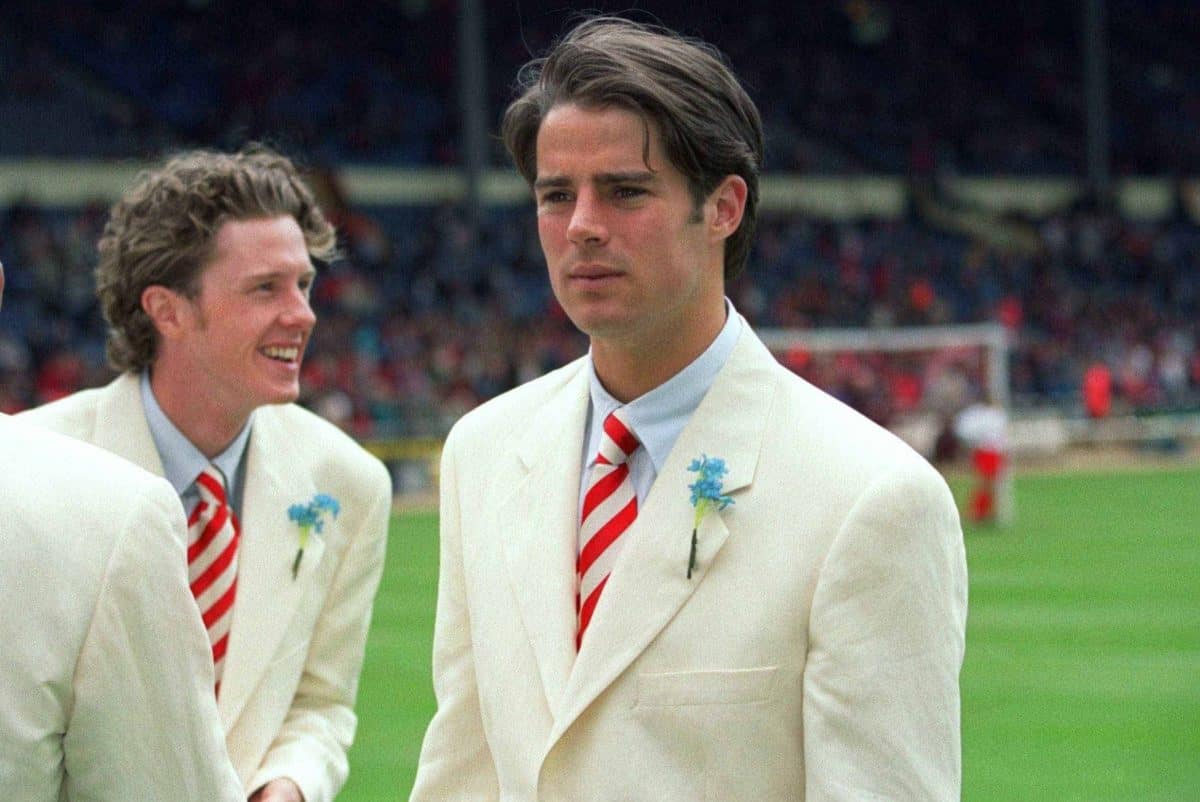 It was a disappointing match overall; a poor spectacle that we lost with a really sloppy goal. It wasn't memorable – but the white suits became infamous unfortunately for us. It was left up to David James. Why we left it up to him, I'll never know! We didn't wear the best gear in the world, but those Armani suits were really bad!
On the prospect of ending a title drought stretching back to 1990….
I won't go as far as to say LFC will challenge for the title just yet. In previous years I've fancied us at one time or another and it hasn't materialised. They just need to keep doing what they've done well so far.
Let's see where we are around Christmas time. That's always a big period in a season and I think that's when you'll really know where Liverpool are truly at. Aside from the Burnley match, we've shown good consistency.
It's an exciting time to be a red and the signs are there that we aren't too far away from being a real force to be reckoned with.