Liverpool's title chances under Jurgen Klopp in the Premier League this season remain under debate, with convincing arguments for either side.
Liverpool have started the season in excellent form, taking five wins, a draw and a loss from their first seven league games, sitting fourth after the October international break.
This comes despite Jurgen Klopp turning a profit in his first summer transfer window, reshaping his squad sensibly and efficiently.
But whether the Reds can secure title success this season remains up for debate, as the manager himself will stress, with a host of other sides challenging at the top end of the table.
Betway Insider panellists Tom Clee and Adam Drury debated the likelihood of Liverpool taking Premier League honours under Klopp in their latest weekly episode of Betway's Blow the Whistle, with Drury arguing that this season comes too soon.
"We all know Jurgen Klopp's had a brilliant year at Liverpool, and they're on the right track," Drury said.
"But let's remember they finished eighth in the Premier League last year.
"We were told they were all resting up for the Europa League final—and we all know what happened there.
"They do have the odd shocking result in them, as we saw at Burnley this year and on multiple occasions last season.
"I think their problems are most evident defensively.
"James Milner's been great at left-back so far, but is he the left-back in the back four that's going to win the title? I'm not so sure.
"They've conceded more goals than any other side in the top half of the Premier League this season, and I think we just need to calm down a little bit."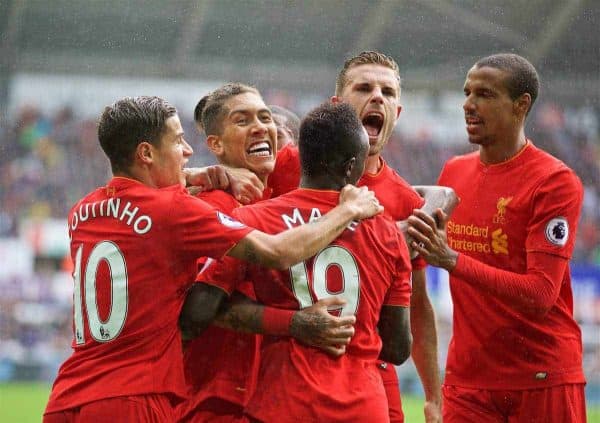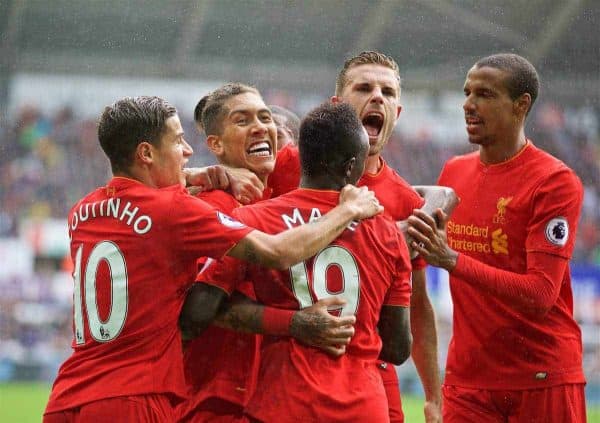 However, Clee took a different angle, highlighting the major changes Klopp has implemented in his short time at the club, with their remarkable attacking prowess a standout feature.
"Don't forget this time last year Liverpool were 10th, and in the middle of a run of one win in nine matches," Clee said.
"Klopp got them immediately back challenging for trophies with two cup finals last season, and he's done it all without massively overhauling the squad.
"He's only made eight signings since he's been at Anfield, yet he's still managed to revolutionise the way they play.
"Since he's been in England, Liverpool have scored more goals than any other Premier League side.
"They've been great this season: five wins on the bounce, they were superb at White Hart Lane where [Manchester] City were turned over and even that Burnley result was a freak occurrence.
"He knows how to win the big games, and after some teething problems Liverpool are going to be a force to stop this year."
Klopp's side will continue their title challenge at home to Manchester United on Monday night, looking to make it five wins in a row for the first time since March, 2015.
Are Liverpool the real deal? Leave your thoughts in the comments section on the 'Blow The Whistle' YouTube video here — the best comments will win a £10 bet, courtesy of Betway.
Have a read of other sports topics discussed and debated on the Betway Insider blog here.