Liverpool may not move for Borussia Monchengladbach midfielder Mahmoud Dahoud in January, with Borussia Dortmund interested.
Dahoud has been linked with the Reds since early in the summer, and was believed to be on Jurgen Klopp's radar for the January transfer window.
Most recently, German publication Express suggested the Reds would make a £26 million bid for the 20-year-old on the turn of the year, as Klopp continues to mould his squad.
However, with Dahoud emerging as a target for Dortmund, Liverpool's interest has "cooled," according to the Mail's Dominic King.
King confirms Dahoud was a "prime target" for Klopp in the summer, but the 49-year-old, is now focussing his attention on signing another winger in the January transfer window.
This could leave Dortmund free to sign the Syrian-born star, who has fallen out of favour at Borussia-Park this season.
Dahoud has made 10 appearances for Gladbach so far in 2016/17, including only four starts in the Bundesliga—however, he remains a young talent with vast potential.
According to German newspaper Bild, Dortmund are preparing an offer for Dahoud in January, involving ex-Reds loanee Nuri Sahin.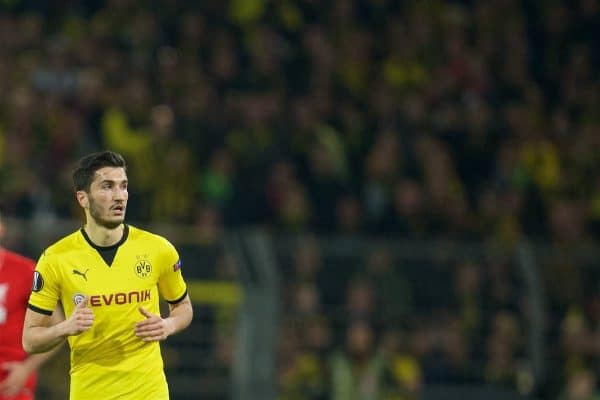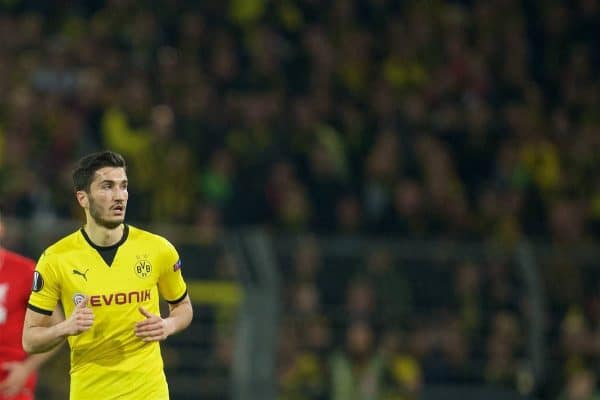 Klopp's former side are said to be willing to offer Sahin and £13 million to secure Dahoud's services.
This would provide both Sahin and Dahoud with a satisfactory conclusion to their respective troubles at Dortmund and Gladbach, with neither commanding a regular role this season.
Dortmund manager Thomas Tuchel is believed to have earmarked Dahoud as "a successor to Ilkay Gundogan," who left the Westfalenstadion to join Manchester City for £20 million, scoring five goals in 11 games so far.
Tuchel arguably needs a player of Dahoud's ilk more than Klopp, given the gulf Gundogan's departure left at Dortmund, with both Sebastian Rode, Mario Gotze and Gonzalo Castro struggling to replicate his quality in the No. 8 role.
However, Dahoud is a talent worth pursuing, and could bolster Klopp's midfield ranks significantly—which will be particularly important if they qualify for the Champions League next season.
But Klopp's priorities lie elsewhere, with navigating Danny Ings' season-ending injury and Sadio Mane's international commitments at the top of his list.