Sunderland manager David Moyes has been forced to plan without four of his midfielders for their trip to Liverpool this weekend.
The Black Cats head to Anfield on Saturday, with Moyes unable to call upon a number of his key players, heaping pressure on his struggling side.
Liverpool are yet to suffer defeat at home in 2016/17, while Sunderland haven't won away to the Reds in the league since 1983, with 19 points separating the two clubs this season.
Moyes has revealed he is planning to "park the double-decker bus" on Saturday, but will still be missing Paddy McNair (knee), Lee Cattermole (hip), Jack Rodwell (hamstring) and Jan Kirchoff (hamstring) in his efforts to do so.
Furthermore, the Scot is still without former Reds striker Fabio Borini (groin), while Vito Mannone (elbow), Sebastian Larsson (knee), Adnan Januzaj (ankle) are also unavailable.
McNair is the most serious absence, and Moyes addressed the impact it had on his midfield ranks, in a press conference on Friday.
"It's a big blow, because we're trying to rebuild, trying to get some young players into the team, players who'll be here for the long term, and Paddy's one of them," he said.
"We're short in this area at the moment, because we've had injuries in there, and we've sort of been patching things up there.
"We've lost Paddy which is a big blow for us and the boy as well, Lee Cattermole is out for a long time at the moment."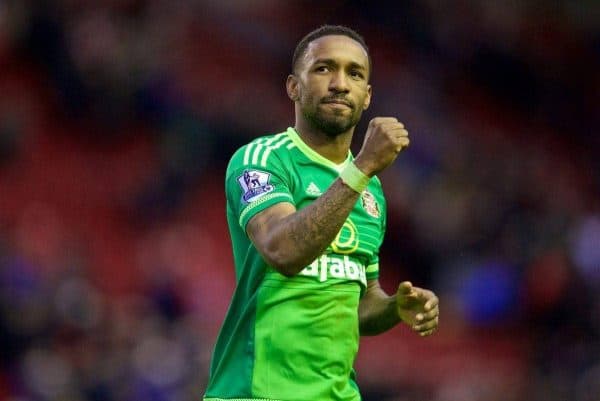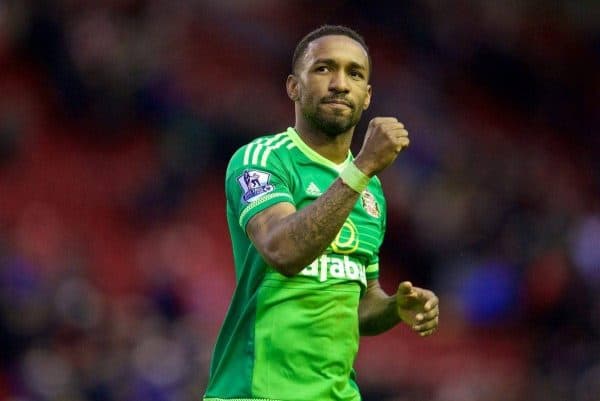 However, Moyes will be hoping for some magic for his in-form centre-forward pairing of Victor Anichebe and Jermain Defoe, who have scored five goals between them in Sunderland's last two games.
The former Everton manager praised their contribution, though still took a cautious approach regarding Anichebe's form.
"We've just got to be careful, we've won two games with Victor coming into the team," he said.
"We actually very well at Southampton in the cup [with Anichebe], and should have still been in the cup or at least had a chance. So I would have to say they've done well.
"Victor's a good player, he's not a £20 million centre-forward, but we've got a centre-forward I believe in, I know what he's capable of.
"But there'll be games when he's in top form and there'll be games when he's not.
"We've been really pleased with him and Jermain. Jermain's record speaks for itself.
"What he does, whether it be this season or seasons gone by, speaks for itself with his goals."
Defoe recently hit his 150th goal in the Premier League, and is nearing Robbie Fowler's record of 162, but Jurgen Klopp will be hoping he doesn't edge towards that with another at Anfield.